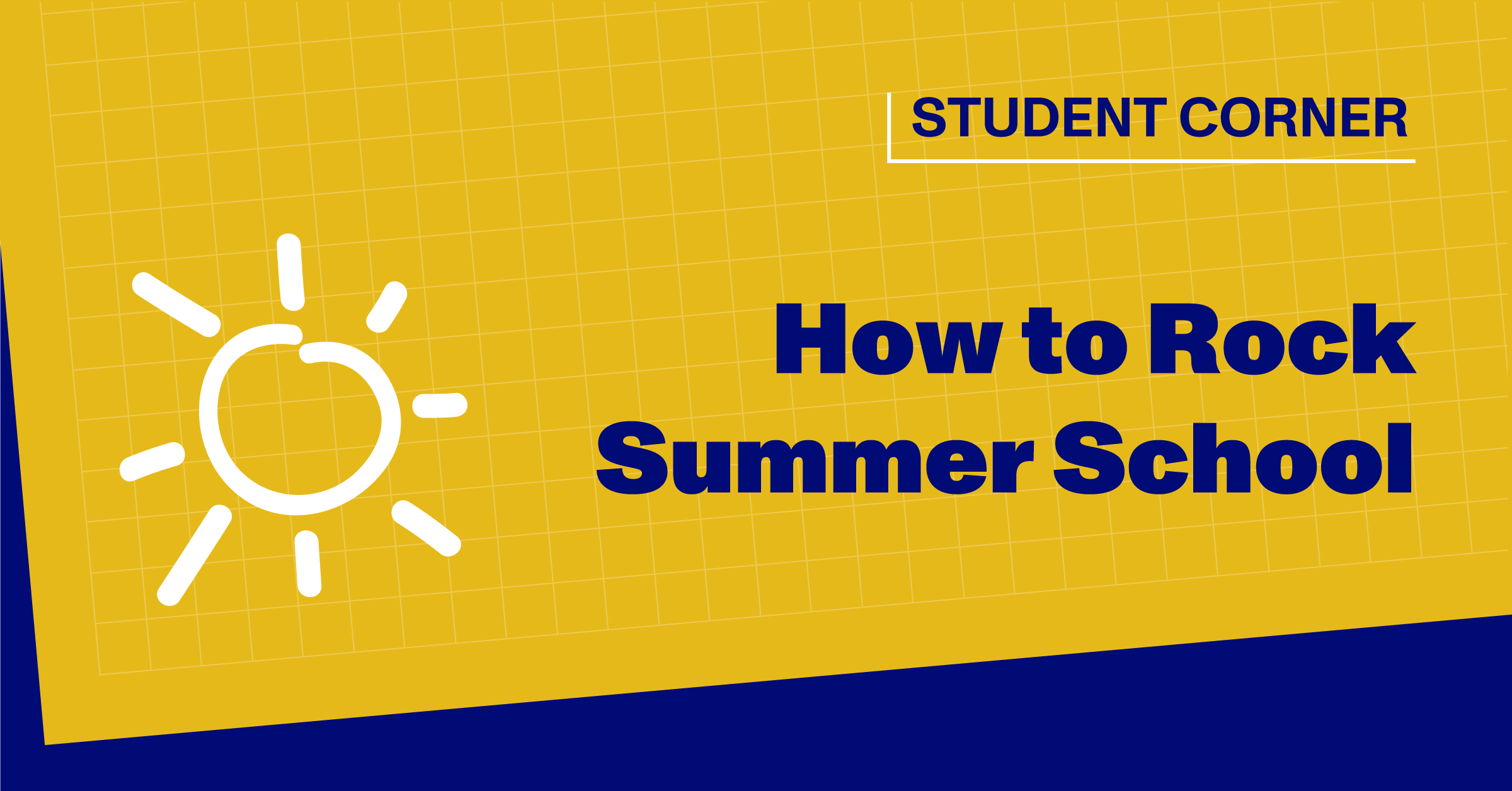 5 Tips to Achieve Your Summer School Goals
July 19, 2021
Summer school might not sound exciting, but it is a great way to catch up or get ahead. An important aspect of summer school that all students should know, whether you're participating in it this year or in the future, is that there is less time to learn a lot of information. It will be important to go in with a solid plan.
Here are some ways to make sure you make the most out of your summer school experience:
1. Look back before diving in
If you are attending summer school to retake a class, make sure you take a moment to think about what didn't work well when taking the class over the school year. What made it difficult? Should you have taken more notes or asked more questions? Did you have a hard time with the tests? This also gives you an opportunity to think back to the concepts you had the most trouble with and hone in on them. Looking back at your experience over the school year will help you think about how you can improve your approach this time around.
2. Set your goals
Now that you have thought about what could have gone better, try to set goals for how you can actually do better! For example, if your test scores brought your grade down before, make it a goal to complete study guides or even practice quizzes to help you feel more confident. Also, if there are concepts that are difficult to understand, reach out for help with time, and don't be afraid to ask your questions.
3. Get organized
Organization will set you up for success! Remember that summer courses tend to be fast-paced because you are covering a semester's worth of information in a few weeks. Make sure you know when assignments and tests are due to give yourself enough time to prepare. A calendar is always a great way to organize your class and study times. You can even include your fun, non-academic activities to have a clear picture of everything you have going on.
4. Use your resources
There are always challenging concepts to tackle, but remember that you have tools to help you when you need it. Try to make a list of everything that's accessible to you, including class notes, textbooks, your teacher and Paper tutors (yes, they are around even over the summer!) Try to make note of how each of these resources can help you so you know who to reach out to depending on what you need.
5. Take breaks and have fun!
After all, this is still your summer break! Though it is important to do your best, it is also important to find balance and enjoy fun summer activities. Engaging in leisure activities can actually help improve your memory and reduce stress, which will become important as you take in information in class and apply it to your homework and exams. So go for walks, spend time with friends and family and recharge before you begin your school year all over again!