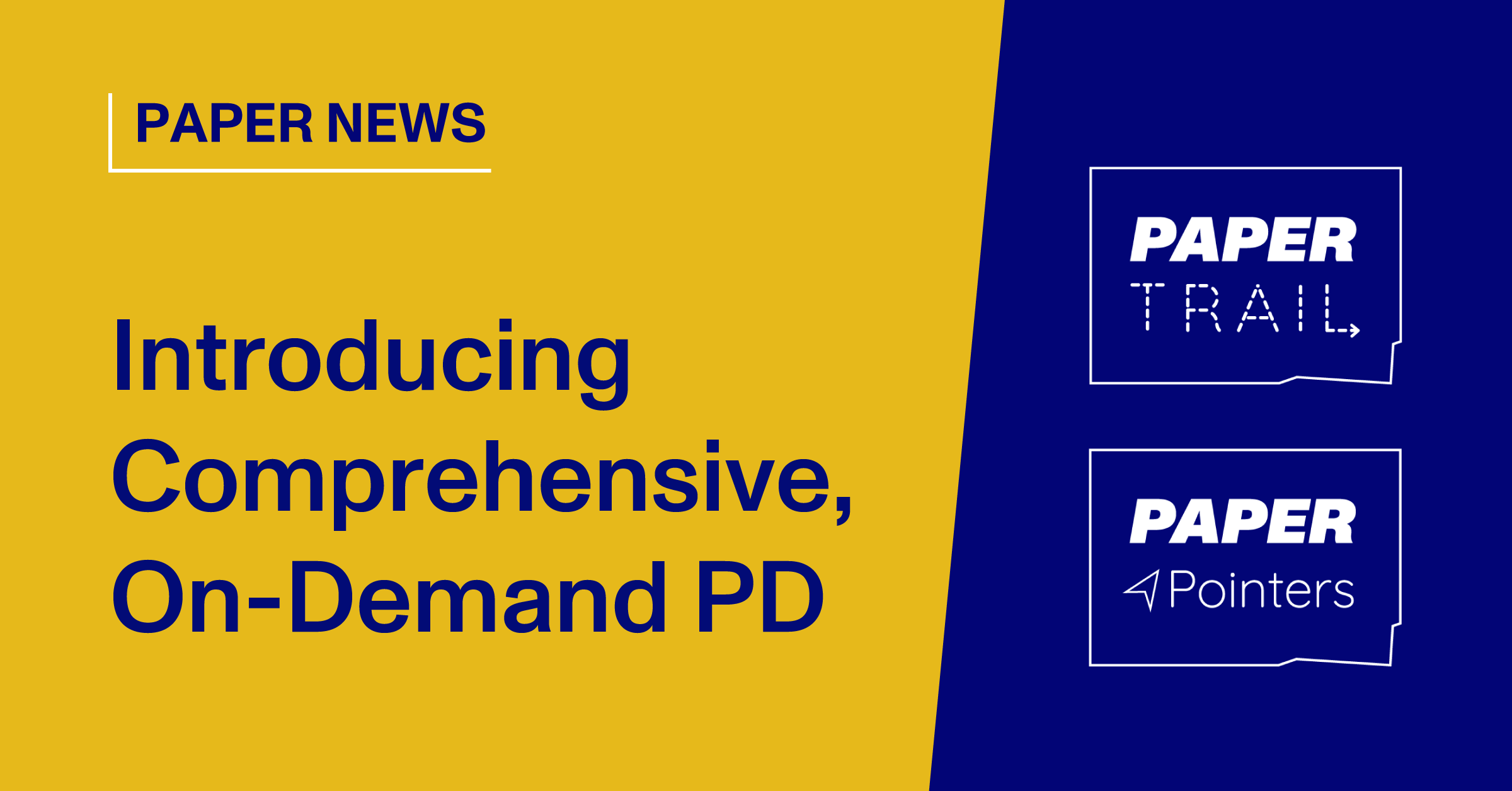 Teachers Who Reach the End of the Paper Trail | Paper Blog
August 10, 2021
For years, Paper has been offering Live Help 24/7 along with in-depth feedback on written work to serve the students in our partner districts. This convenient approach to academic support is what makes it possible for over a million students to get help anytime, anywhere. In order for students to maximize the on-demand help available to them, it's essential that we provide the same level of support to teachers with a professional development program that is as seamless, efficient, and convenient as possible.
This learn anytime, anywhere mentality led us to develop Paper Trail, a comprehensive, self-directed PD program that'll show teachers how they can unlock Paper's power of 24/7 academic support in less than an hour.
With videos, quizzes, and other interactive content, teachers can learn strategies at their own pace for both in-class and asynchronous integration. Upon completing all the units, they will earn Paper Pro accreditation.
To get started with the Paper Trail program, all teachers need to do is log in to their Teacher Dashboard and click the blue "Open Paper Trail" button on the right side of their screen. They can complete the course on a timeline that works for their individual schedules.
"As a former teacher, I always imagined a more effective way to be upskilled. Making the best use of the resources at my disposal was critical to my students' success. Students gravitate towards Paper because it is designed for the modern learner who expects convenient and on-demand support. Paper Trails brings this same simplicity to our teachers, empowering them and their classes." said Paper CEO Phil Cutler.
In addition to the Paper Trail, teachers will also have the opportunity to attend live, 30-minute Q&A sessions called Paper Pointers hosted by the Paper team. These sessions will allow any teacher to ask questions about Paper prior to, during, or following the completion of the Paper Trail program.
Our service is only as good as our partners' experiences with them. So, if you're a teacher and have any feedback you'd like to share with us, you can always reach us at teachers@paper.co.