Paper for Parents & Guardians
Parents and Guardians
Get reliable learning support whenever your child needs it
Paper partners with your school district to deliver 24/7, unlimited, and multilingual tutoring and enrichment classes—at no cost to you.
"Knowing that tutoring is available 24/7 is amazing! My daughter no longer asks for help and logs in to get the proper help she needs from someone that has the patience and experience in helping students."
Who doesn't struggle with classwork from time to time?
Paper's tutors

are available on-demand for help
in all subject areas in English, Spanish, French, and Mandarin

. Students just say hello, let us know what they're working on, and one of our experts instantly start working with them.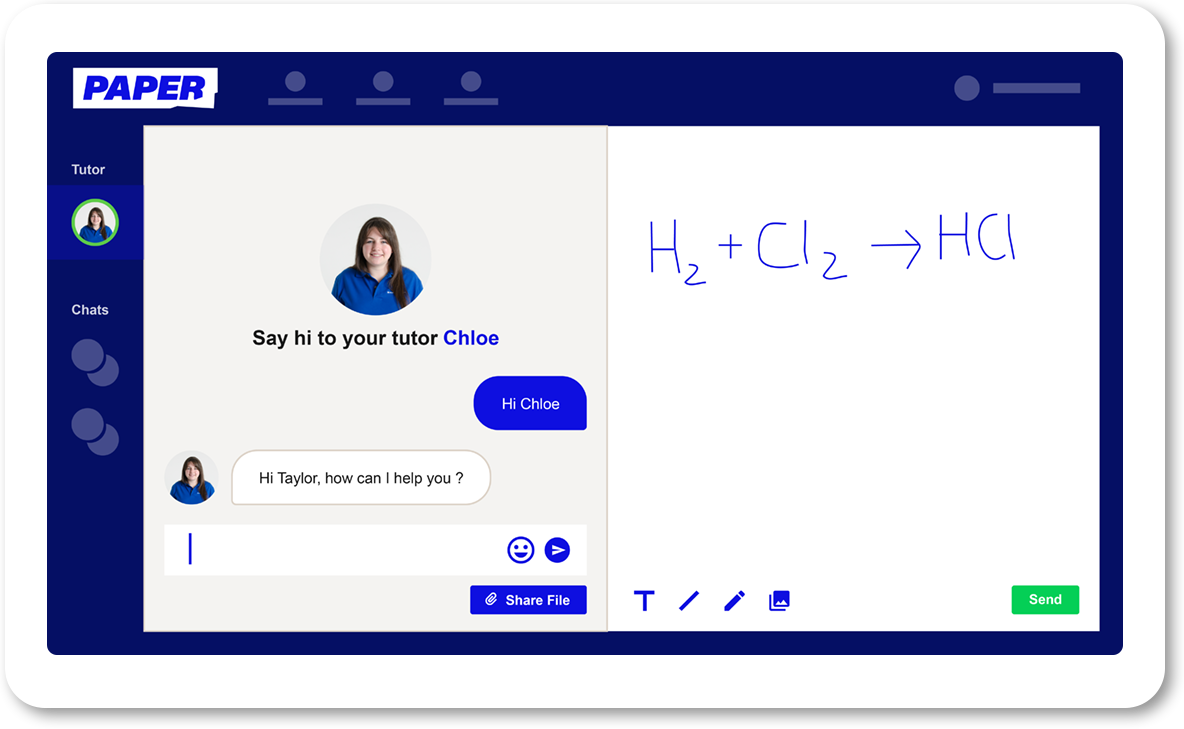 Homework help
When students hit a stumbling block on an assignment, our tutors will guide them and help them better understand where or why they're stuck. Students simply type in their problem, draw it out on the whiteboard, or upload a file from any device.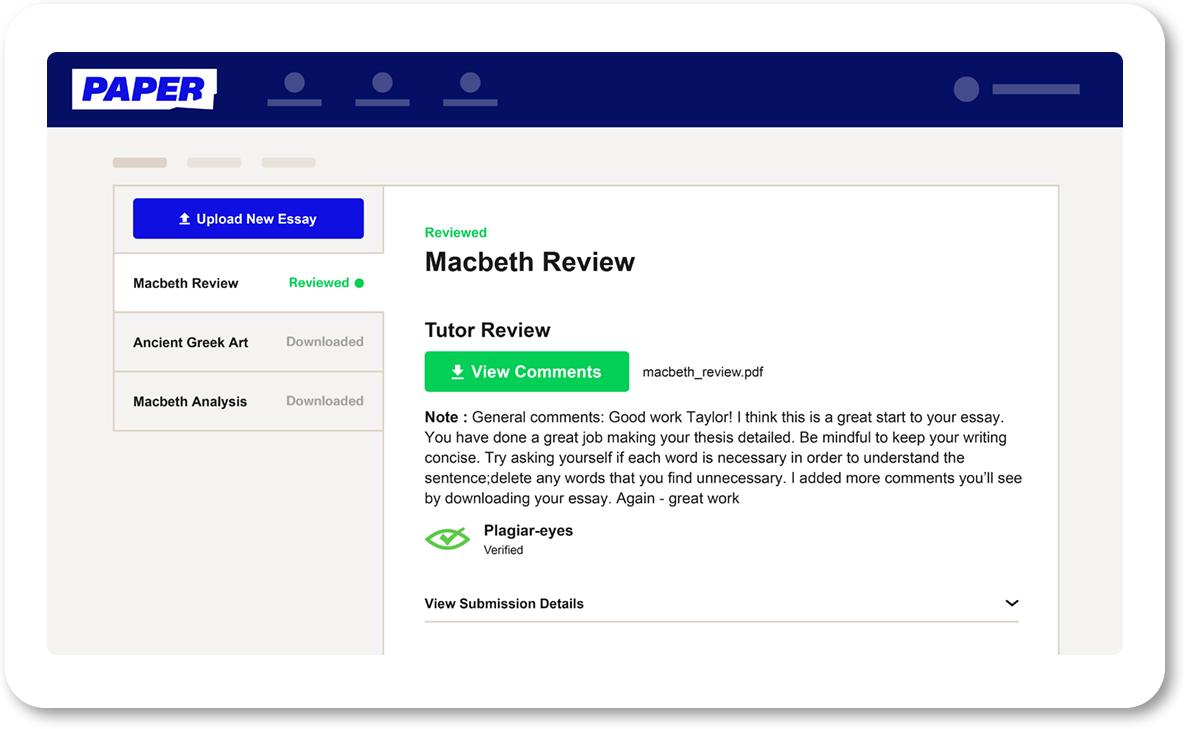 Writing feedback
Paper is an extra set of eyes when students need it. Our tutors review and annotate their writing, including feedback on style, structure, and grammar. From essays to lab reports, students can upload any written work along with their teacher's instructions.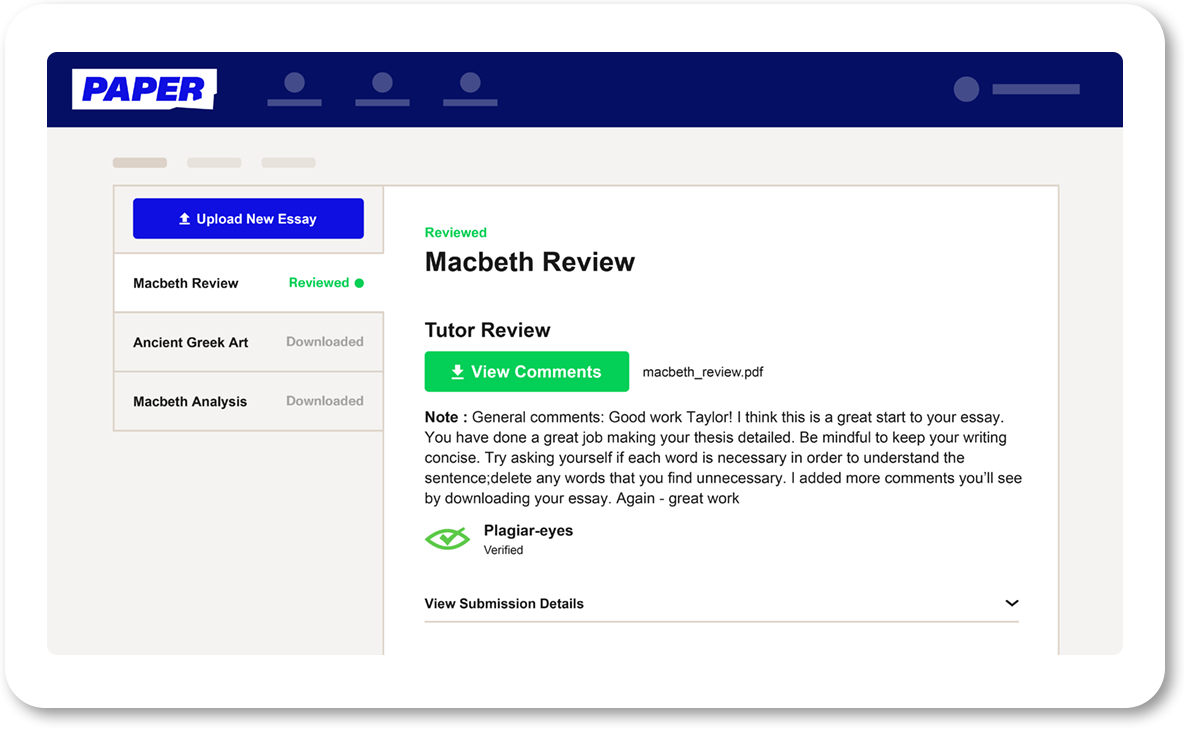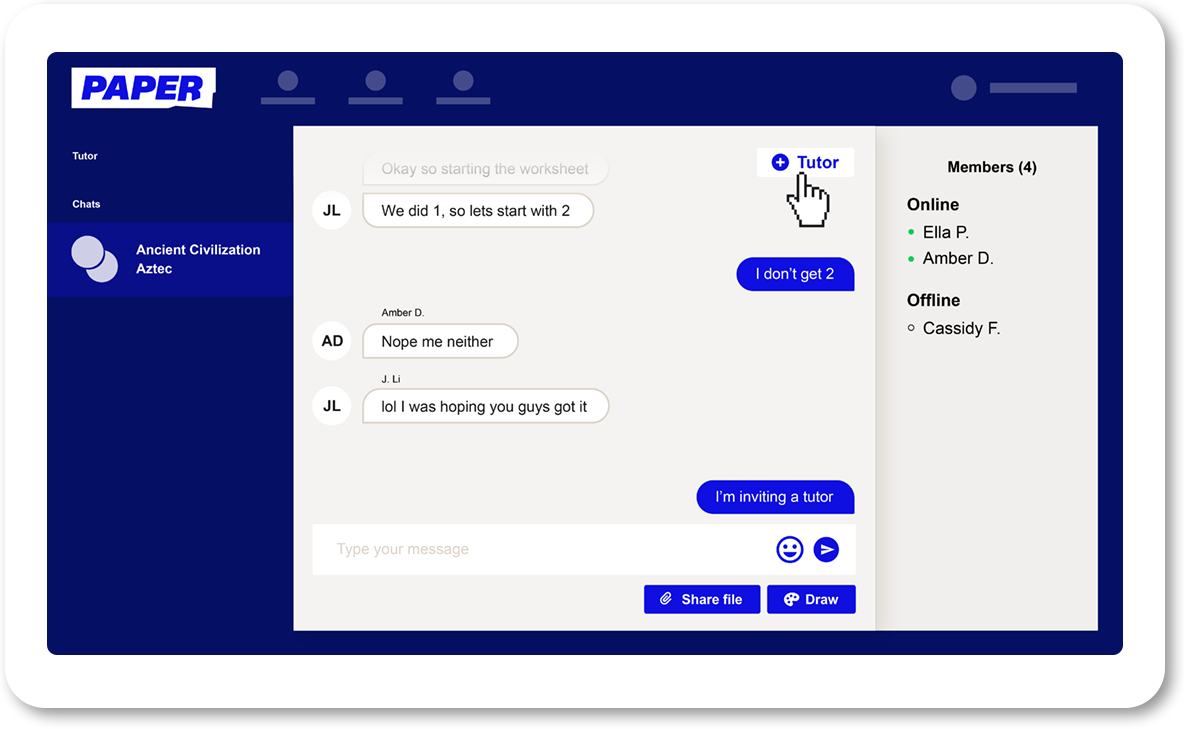 Study support
There's no limit to how or what students can learn with Paper. With coverage for all subject areas and grade levels, they can prepare for upcoming tests, get tips on how to grasp concepts effectively, and even get help with elective subjects.
Interested in how Paper supports your child?