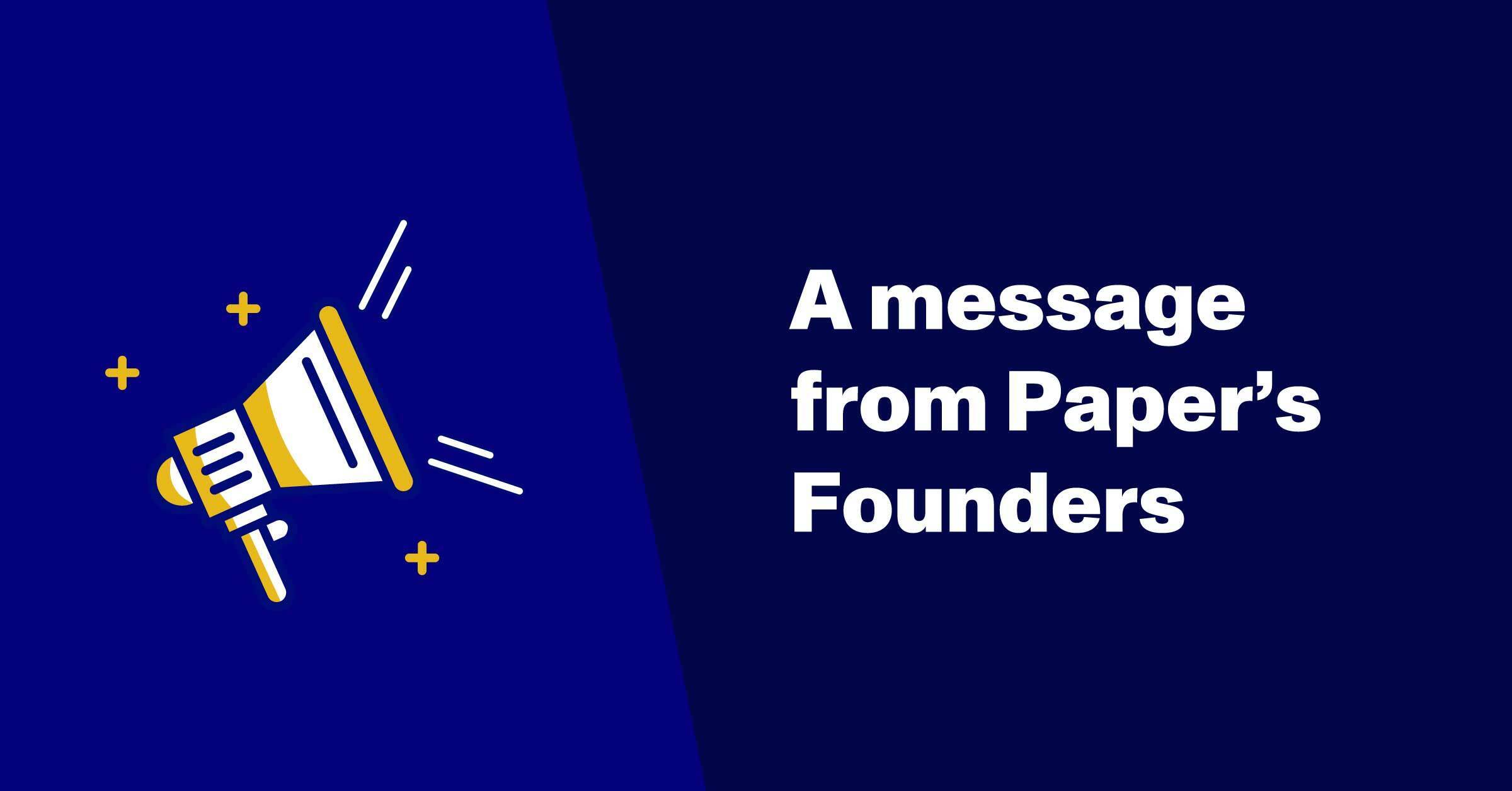 A message from Paper's founders
Sep 12, 2023 1:59:24 PM
Paper's Founders sent the following email to Paper employees earlier today.
---
This year has been about focusing our business, preparing for the future, and serving millions of students who rely on our support to succeed. The path to profitability has been a continued priority to ensure our business can support students for many years to come. This has included the acceleration of our Educational Support System to support students in new ways while continuing to work to be strong financial stewards of the business.
As schools continue to shift their approach [in the wake of the end of COVID funding] and look for long-term partners to support their districts, healthy financials have never been more essential to reinforce confidence in our long-term viability. After many conversations between us, our leadership team, and trusted board members, we've set a goal to reach profitability by early 2024.
While 2024 profitability is a realistic endeavor, given the growth of the business in 2023, it does not come without sacrifice. Today, we are sharing that we've made the difficult decision to part ways with 87 Paperites on our corporate non-tutor team, roughly 4% of our total workforce, as we future-proof our business.
The hard work and dedication to our mission of those leaving us today will continue to be felt for years to come. We're grateful for all they have done for the students we serve and are here to support this transition to their next chapter.
These changes to our team are not something that we ever anticipated having to do this year, and we know it's been challenging. We expect that this will be the final step towards optimizing our business this year.
While this is not easy, we believe the future of Paper is bright, and we are committed to the future of Paper so we can continue to support our communities for generations.
Philip Cutler & Roberto Cipriani
Paper's Founders