How Does Paper Help Students?
Uplift your entire school community
Learn what district leaders across the nation know is working, and what needs work.
The relationship we have formed with Paper over the past two years has definitely helped to mitigate homework and opportunity gaps. Paper has been a great partner and an innovative solution to a very real problem.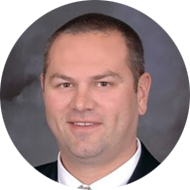 Achieve your district's strategic objectives
High-dosage tutoring is an evidence-based intervention that is available through various sources of
funding
. Paper takes high-dosage tutoring a step further with support that's equitable, 24/7, and designed to support key stakeholders across your community.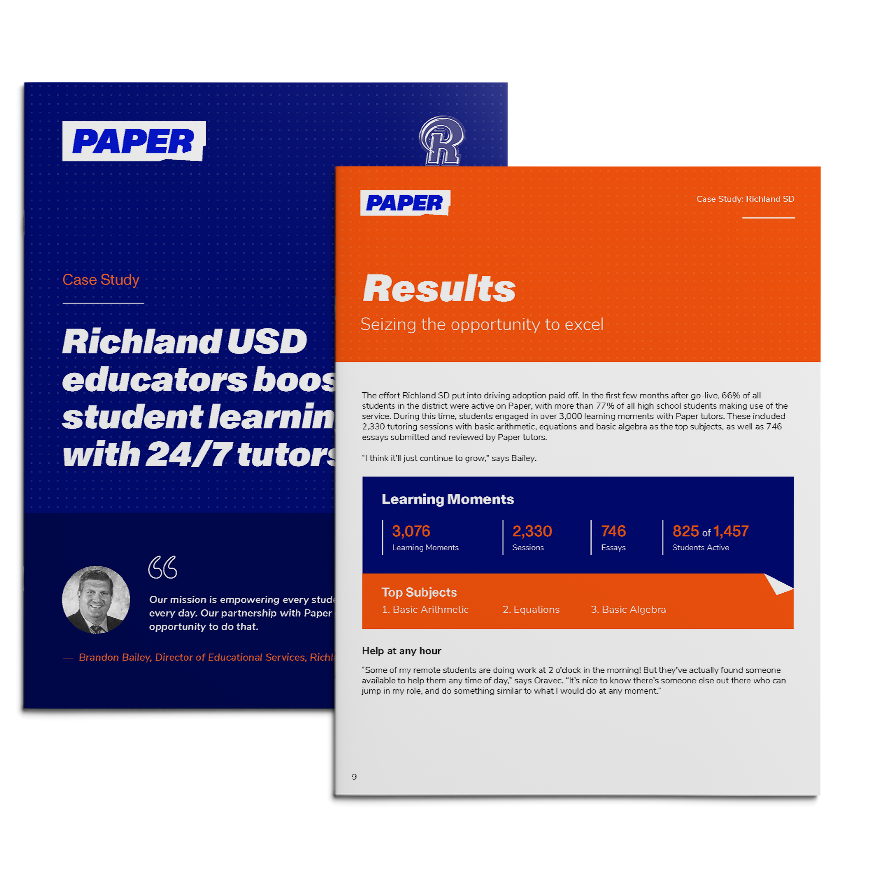 Case study
Richland School District administrators empowered their entire community with Paper's anytime, anywhere high-dosage tutoring.

Students engaged in 3000 live help sessions and 746 essay review submissions within their first few months of access, with 77% of high schoolers making use of Paper.

Teachers reported a lighter workload and better insights into individual student progress thanks to Paper. Administrators used data to enhance curriculum and instructional practices.

Give your teachers more fuel to do the work they love


Trusted by schools and districts everywhere
We're with you every step of the way
Paper's support team ensures successful adoption to help partners achieve their unique goals. You can rely on us for onboarding, professional development with your teachers, and student engagement.
We take privacy and security seriously
Our technology and processes are designed to integrate with and augment your existing security and privacy practices. Paper operates under strict adherence to student data privacy laws such as COPPA, FERPA, and CSDPA. Paper is also a signatory of the Student Privacy Pledge and a member of the A4L Community and SDPC.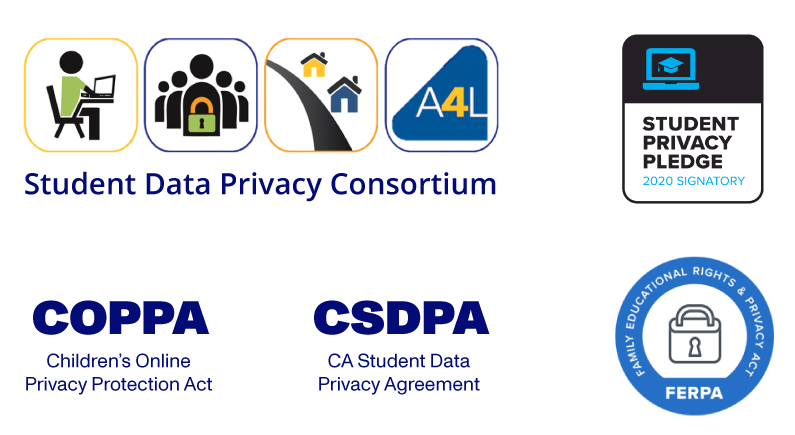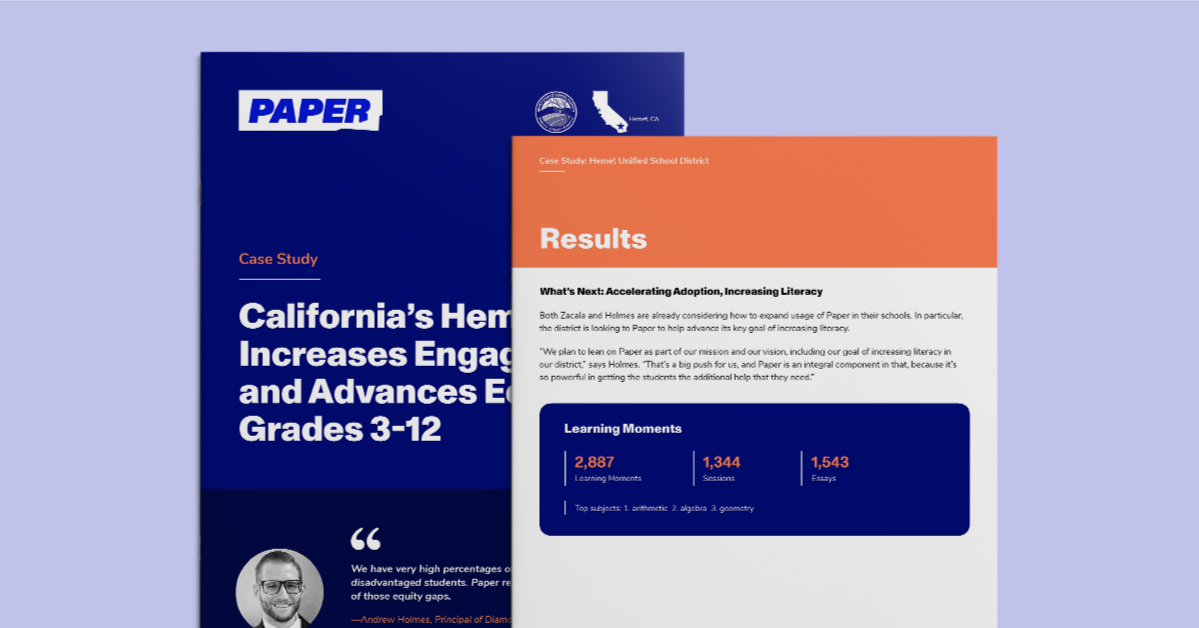 In this case study, learn how Paper helps California's Hemet Unified School District increase engagement and advance equity for students from grades 3-12.
Learn More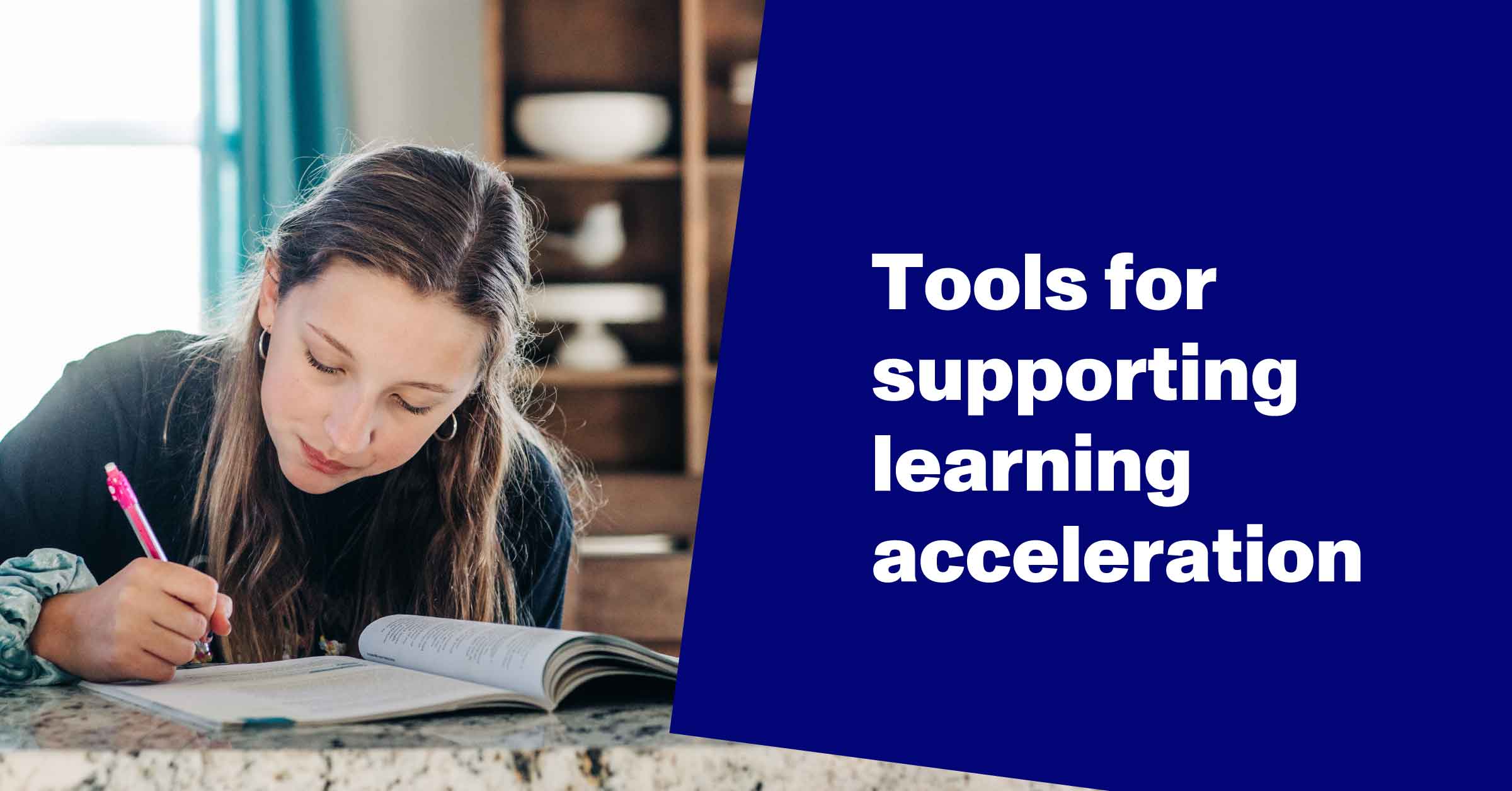 Learning acceleration has immense potential. We review a few accelerated learning examples to help districts discover wh...
Learn More
Start providing unlimited, 24/7 high-dosage tutoring at scale
Let's talk about how we can help bring equitable academic support to your schools
So often, students who need individualized, private tutoring don't have the means for that. Paper gives an opportunity for every student, no matter their socioeconomic background, to be provided this assistance 24/7.