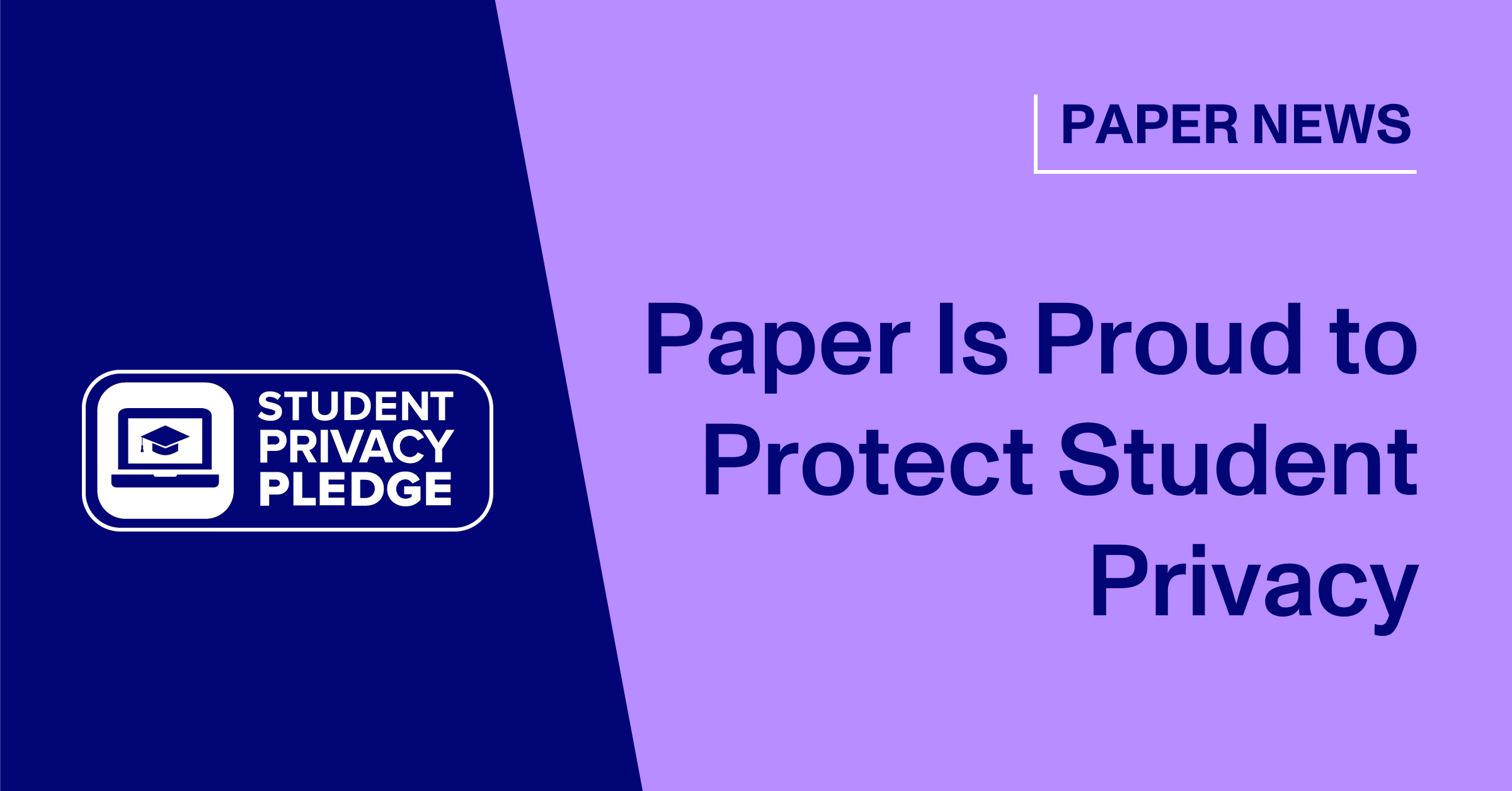 Paper Officially Signs the Student Privacy Pledge
May 30, 2018
Proud to protect student privacy—Paper, formerly GradeSlam, is excited to announce that it is now an official signatory of the Student Privacy Pledge.
Being part of this prestigious community of companies is very important to the Montreal-based ed tech company who sees student privacy as an important issue that must be handled with care. "Making sure that everyone feels safe and secure using GradeSlam has always been one of our core values and signing the Student Privacy Pledge is something we are very proud of," said Jacob Geller, GradeSlam's Director of Partnerships.
The pledge affirms that GradeSlam will never sell personal information to third parties, use data for targeted advertisements to students, or collect data beyond what is needed for educational purposes.
About: The Student Privacy Pledge
The Student Privacy Pledge is committed to ensuring student privacy online and currently has over 340 innovative companies in their list of signatories. It was created by the Future of Privacy Forum (FPF) and the Software & Information Industry Association (SIIA). The pledge aligns with federal law and regulatory guidance regarding the collection and handling of student data. For more information on the Student Privacy Pledge, visit their website at https://studentprivacypledge.org/.
Paper is formerly GradeSlam. Read about the rebrand here.