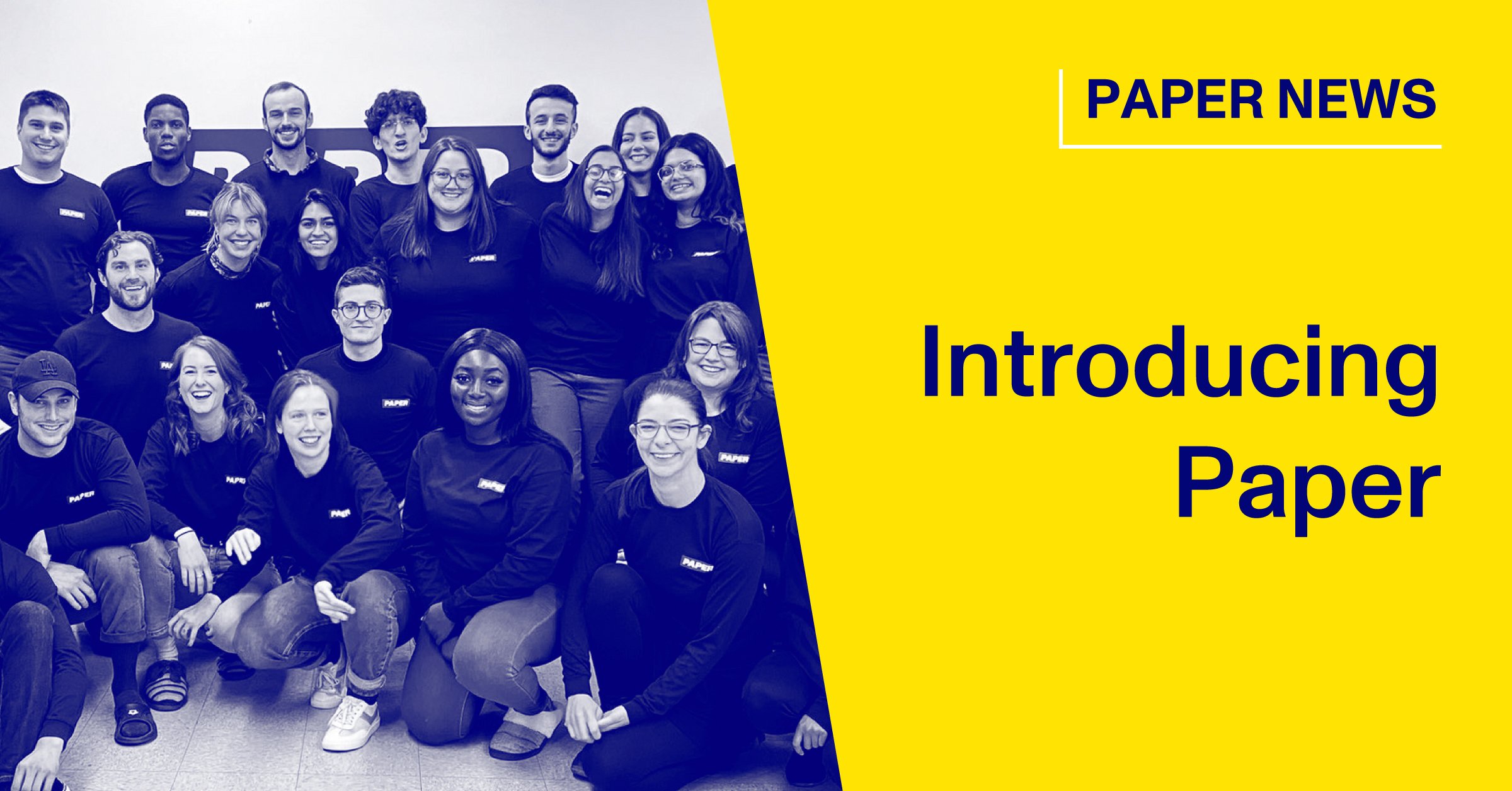 Introducing Paper: The World's First Educational Support System
March 12, 2020
Six years have passed since I was in the classroom teaching my 6th grade students. In relative terms, that is not a long time, but it is crazy to see how much has changed in that time. Our students are more tech-literate than ever before. They have grown up with devices, text messaging, and social media. Teachers, too, are technology champions. They are more comfortable than ever leveraging technology in their classrooms to support students. Anyone who says our school system is slow to adopt technology has not visited the 100s of classes I have over the last year. Learning and technology are now inseparable.
When I left teaching to start GradeSlam, the mission was to deliver true educational equity. Proudly, over the last six years, that has never changed. What has, however, are the needs of our schools. From day one, we have relied on our stakeholders to direct our product. First, students pushed us to move from video conferencing to chat-based academic support. Then, teachers demanded insights into where their students were struggling. It never stopped. We remained true to our mission, always adapting through the lens of equity.
Over the last year, something became incredibly apparent. We were solving a complex issue for school administrators, teachers, and students. What was once a tutoring platform had evolved into a tool that meets the compelling modern needs facing our public schools. It was no longer about providing tutoring - we became the support system that stakeholders depend on. Admin, teachers, students - we play a key role in their day-to-day. Yet, our name was linking us to two things - tutoring and grades.
Why Paper?
Quite simply, we have outgrown who we were. Paper has always been the foundation of learning and knowledge. As classrooms and schools become tech-enabled, Paper remains the foundation of learning and knowledge. It represents infinite capabilities. Creativity. Progress. Paper is what runs the schools of the future; the Educational Support System that delivers unprecedented equity. Paper is not a tool nor a feature, it is the platform within which learning is supported.
What is an Educational Support System?
An Educational Support System, or ESS, provides your school or district with a platform to support personalized learning for all stakeholders. Paper's ESS facilitates a teacher's instruction, making them more effective with their time and feeling supported. Paper's ESS also improves student achievement. It gives them access to the same Live Help we became famous for, matched with Essay Feedback and other resources to ensure they reach their full potential.
Our district customers have a range of profiles. Some, like Denver Public Schools, are in dense urban environments and are looking to improve Math or English proficiency. While others, like Sequoia Union High School District, need to support growing English Language Learner populations. Then, we have districts, like Irvine and Tustin Unified School Districts, that are addressing socio-economic opportunity gaps. Across the board, our districts are doing everything they can to support their staff and reduce teacher turnover. They have chosen to implement Paper because educational equity is at the forefront of their strategic plans, and nothing addresses those challenges in a more impactful manner than an ESS.
What happens to GradeSlam?
For our customers, they can expect the same profound commitment from us that they have always received. The way students and teachers use the product will remain the same for the rest of the year. Beyond that, while our name and brand will be different, the core of our offering will remain the same, with enhancements to better support district needs. Through constant feedback with our users, we will continue to introduce features that improve the experience and build on the platform. GradeSlam will always live on in our hearts (and on our t-shirts, notebooks, hats, etc.) but will be replaced by Paper at the end of this academic school year.
Our Paper team is composed of carefully selected individuals who are committed to building a transformational business. Everyone is aligned with our mission to deliver true educational equity. It is this mission that guides us each and every day. We are far from perfect, but nothing will discourage us in our relentless pursuit of excellence.
Philip A. Cutler
Chief Executive Officer
Paper