Meet our tutors
Paper's expert tutors provide 24/7 homework help, writing feedback, and study support for every subject, at every level.
We use the Socratic method
Rather than giving away answers, Paper tutors ask students guiding questions to solidify fundamental concepts and promote long-term academic success.
What makes a Paper tutor?
We're proud to be picky. Every member of our team of experts is carefully selected to make sure your students get the very best help.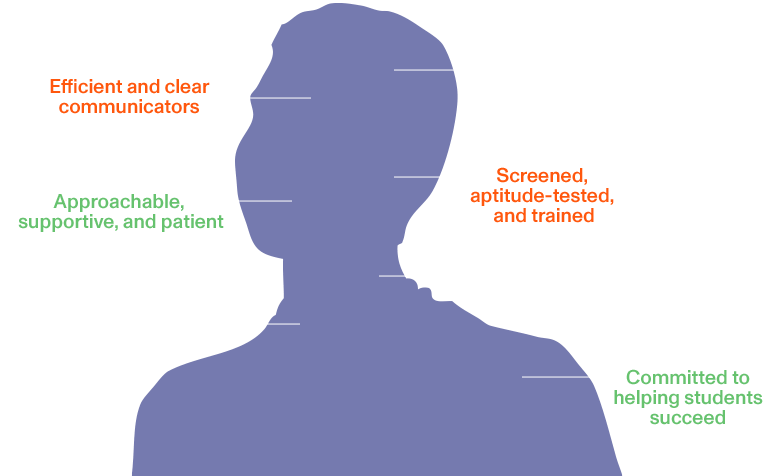 Get to know some of our tutors
Meet some of the experts empowering students everywhere.
Start providing unlimited, 24/7 high-dosage tutoring at scale