How Do Teachers Use Paper?
Extra support for your classroom goals, your students—and for you
Paper's Educational Support System is designed to help you do the work you love while getting the assistance you deserve.
It's nice to know there's someone else out there who can jump in my role, and do something similar to what I would do at any moment.
Tools that help you excel in a demanding job
Paper delivers personalized on-demand academic support that complements what students learn in your classroom—all while keeping you in the loop.
Unlock time with the help of 24/7 teaching assistants
Paper's tutors are available anytime and anywhere, helping you optimize your instructional time and reclaim your nights and weekends. In the classroom or after hours, tutors help students solve problems as they arise and turn in their best work. That means fewer hours grading for you and fewer questions to field after the school bell rings.
Meet our tutors →
Teacher Laura on how 24/7 tutors help unlock time for her family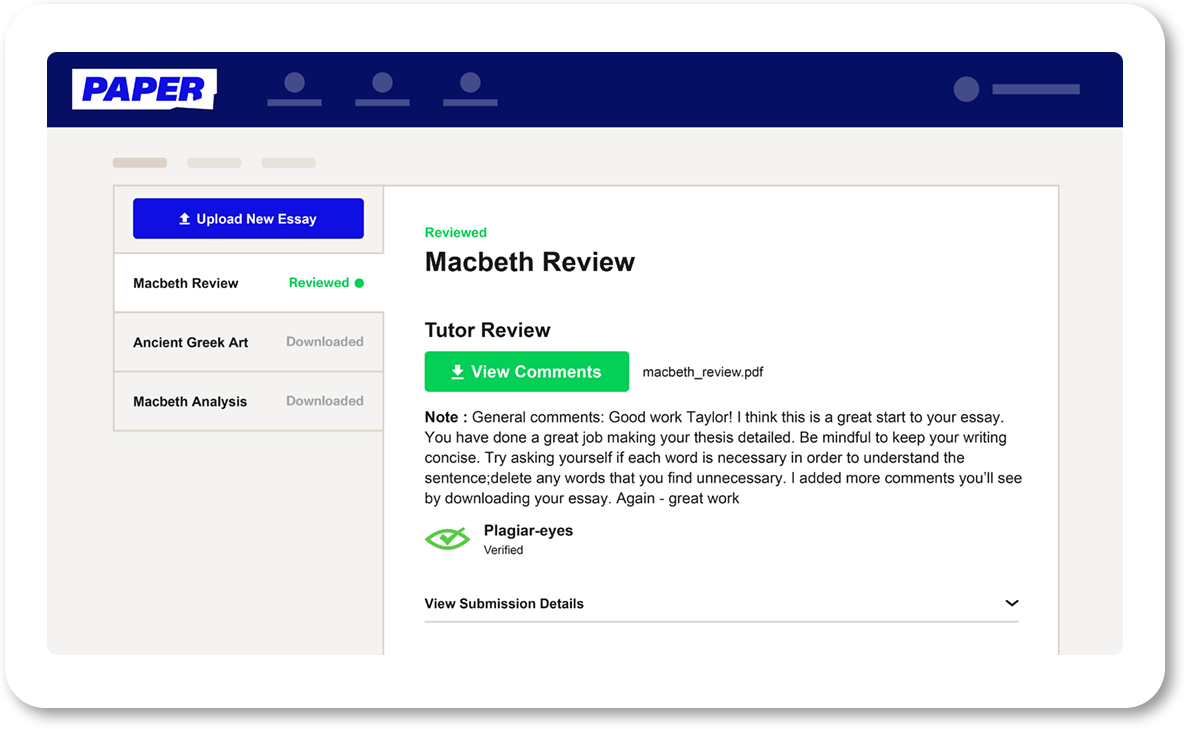 Boost your impact knowing each student has one-on-one support
Since Paper's tutors add an extra layer of assistance for your students, you can further personalize homework and assignments, confident that everybody in your classroom can seek help at their own pace. Tutors support students based on their individual needs and your guidelines—all without giving away answers.
Learn how the platform works →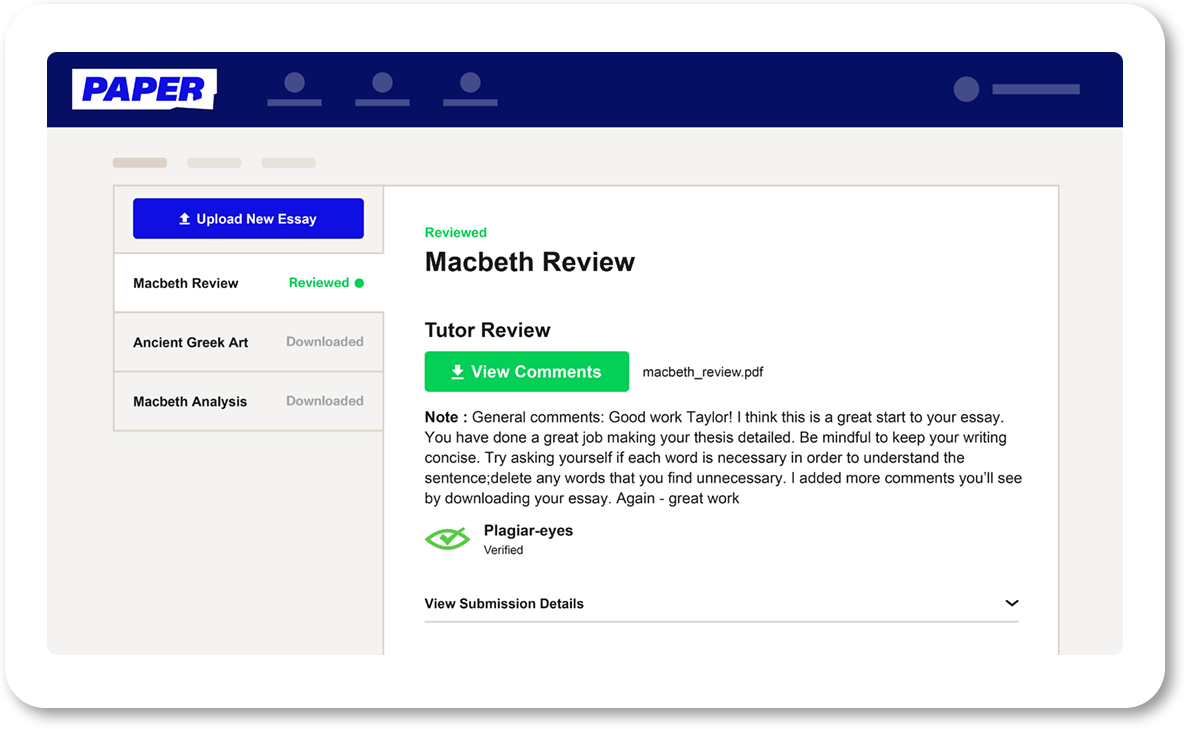 Gain actionable insights about student learning
With Paper, you have full visibility into all student-tutor interactions on the platform. You receive session transcripts, comments from tutors, and data about when and in which content areas students are seeking extra help. This information can help you tailor your instruction, track and reward progress, and address unique concerns of each student.
Read about the Insights Dashboard →
How new elementary teacher Mr. Pichon and his students are using Paper to grow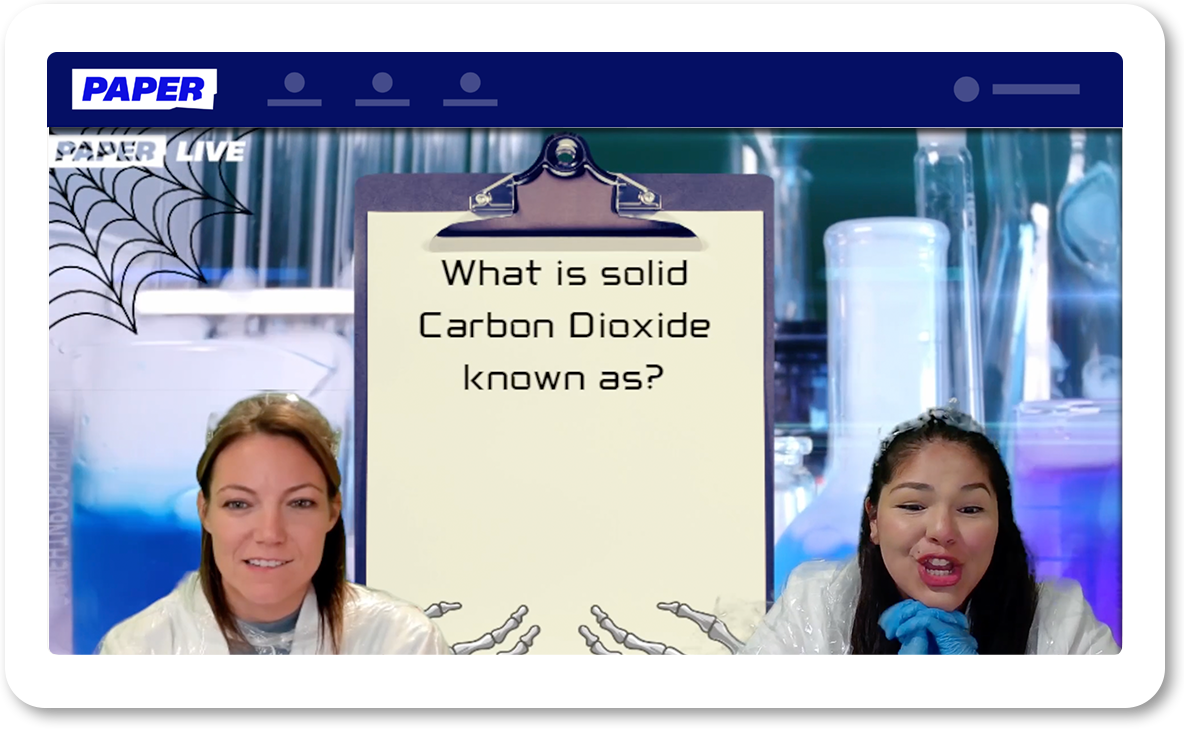 Complement your instruction with academic enrichment opportunities
Paper provides more than just tutoring. You can encourage your students to access a host of interactive after-school programming and daily challenges that help fuel their excitement and confidence in and out of your classroom.
Learn about enrichment on Paper →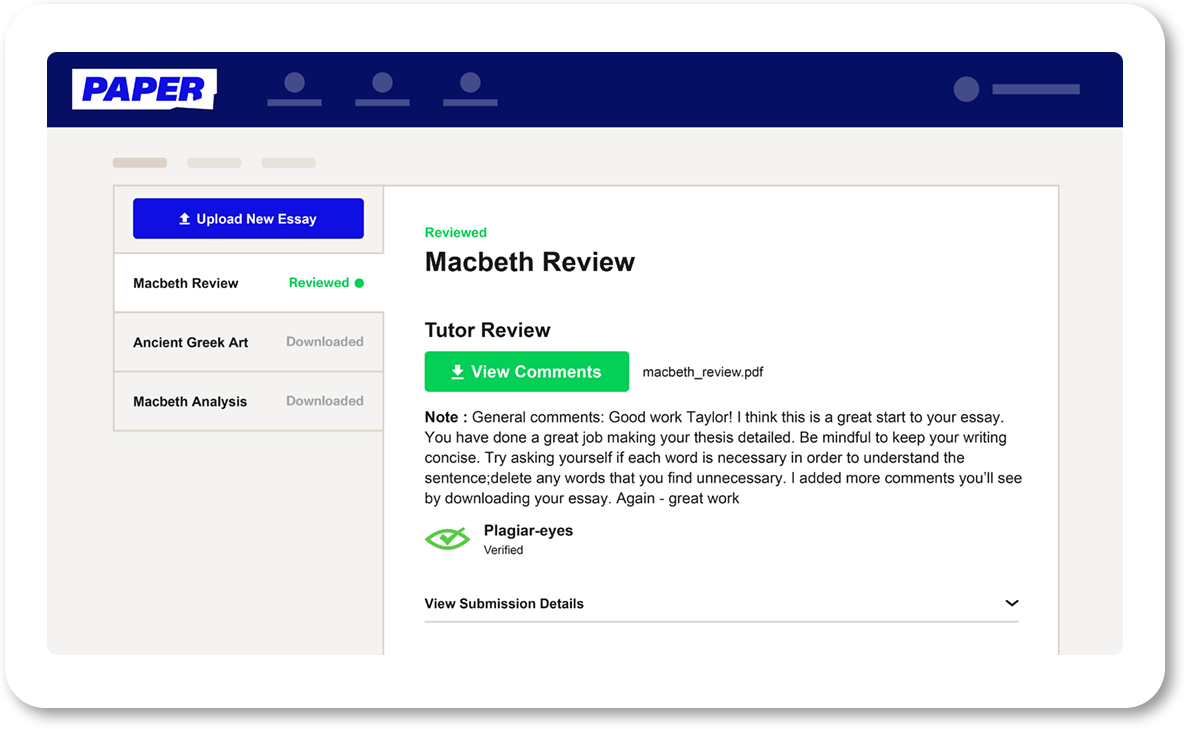 Plug-and-play launch guides
You get asynchronous resources and ready-made activities to help you and your class get acquainted with all things Paper—whenever it's convenient for you.

Interactive training sessions
Designed by fellow instructional experts, our Paper Pep Rallies provide synchronous training to help teachers strategize how Paper can support their specific classroom goals.

Professional growth opportunities
Our Trailblazers program helps teachers level up their Paper knowledge and flex their peer coaching and presentation skills by becoming a champion at their site.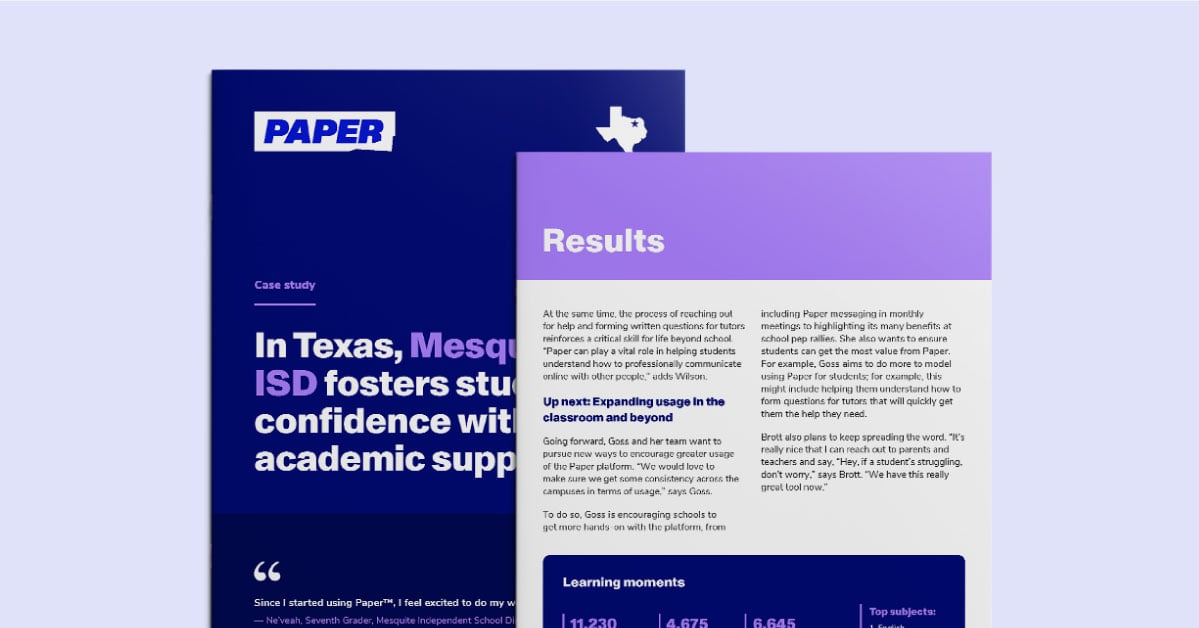 Learn how Mesquite school district in Texas fostered student confidence and self-advocacy with 24/7 individualized academic support.
Learn More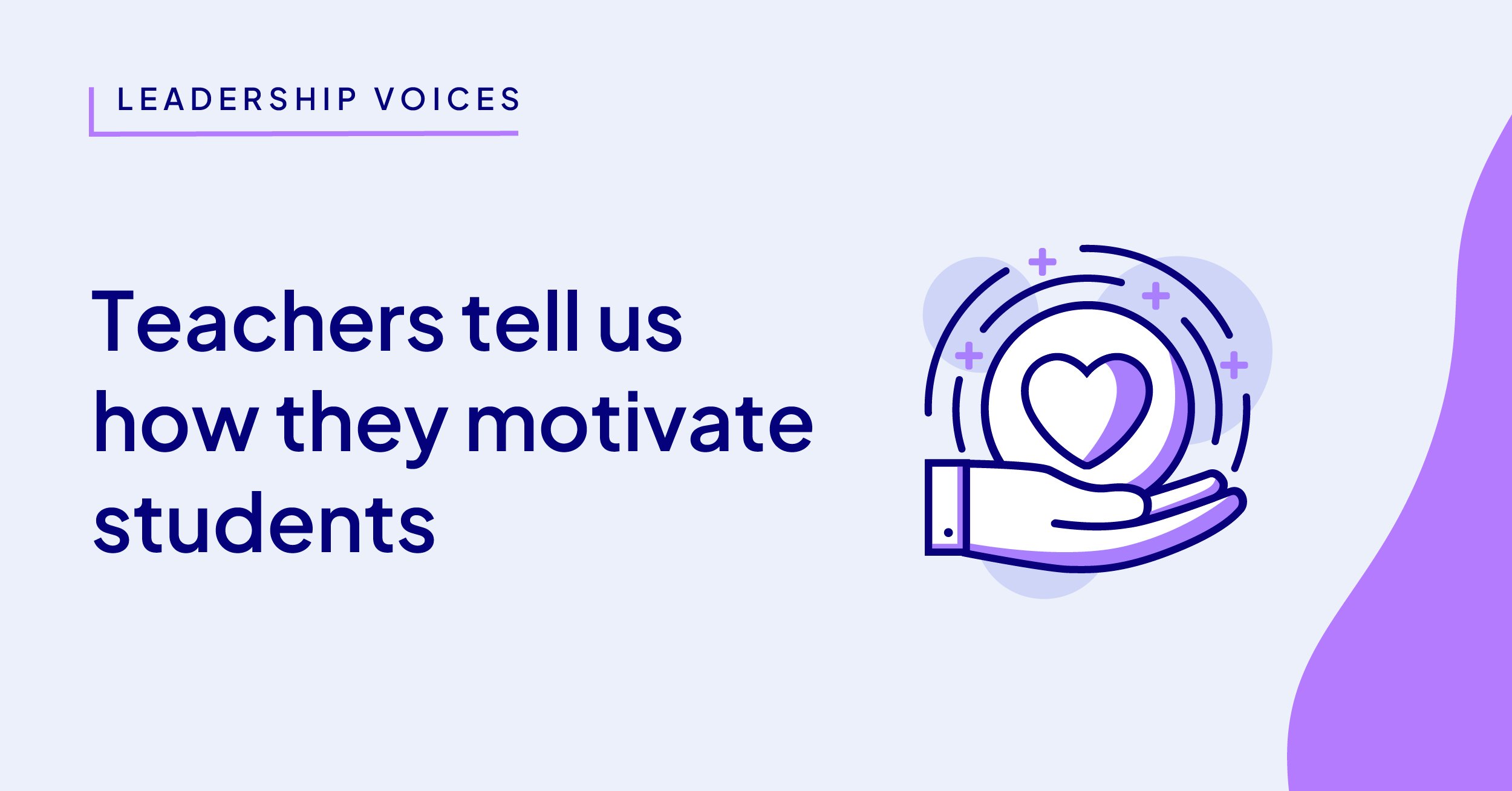 Teachers told us how they fuel student motivation through choice, relationships, real-world relevancy, and more. Take a ...
Learn More