Meet your Educational Support System
Offer the support, practice, and exploration that builds student confidence—all in one place.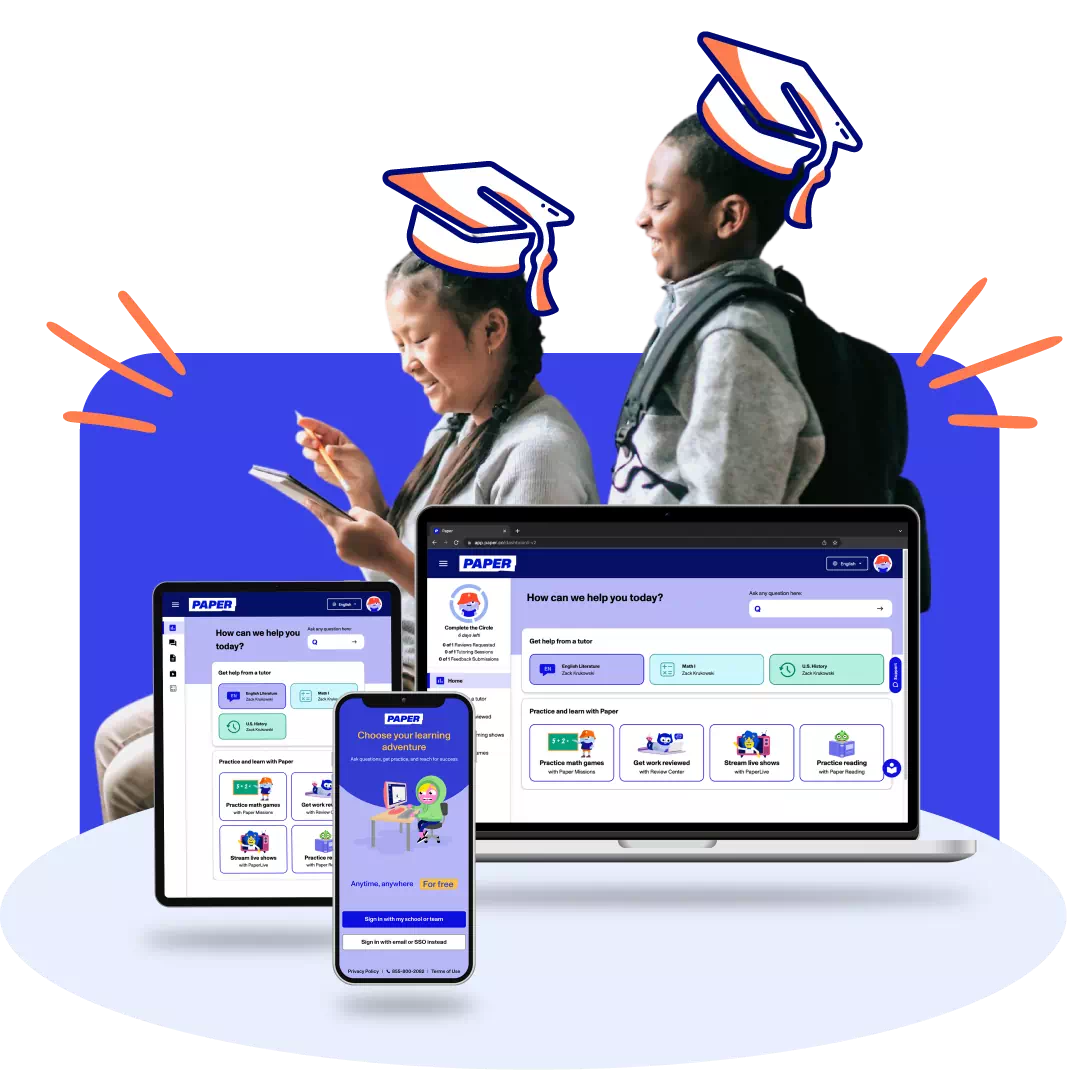 24/7 tutoring that builds mastery
Live Help
Instantly connects students with tutors who support them in studying for tests, completing assignments, and exploring new topics. Unlimited help is available for all subjects and in multiple languages—anytime, anywhere.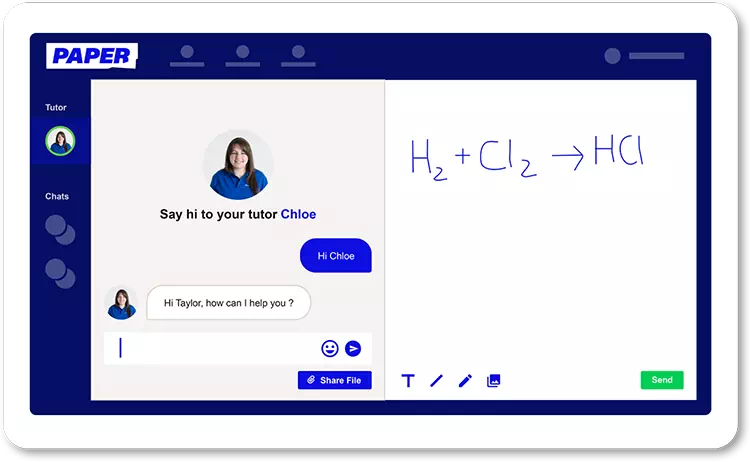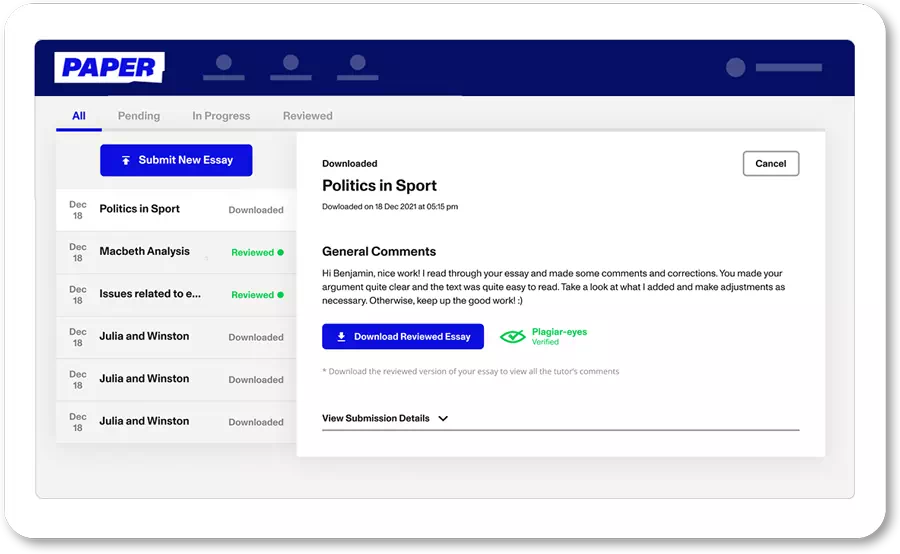 Review Center
Allows students to upload any kind of written work—from essays to lab reports and résumés. Tutors review their work asynchronously and provide feedback on style, grammar, plagiarism, and adherence to rubrics.
Interactive, independent practice that builds engagement
Paper Missions
Incorporates familiar video game elements to help students approach math with a sense of confidence and curiosity. By completing engaging challenges at their own pace, students can hone essential math skills.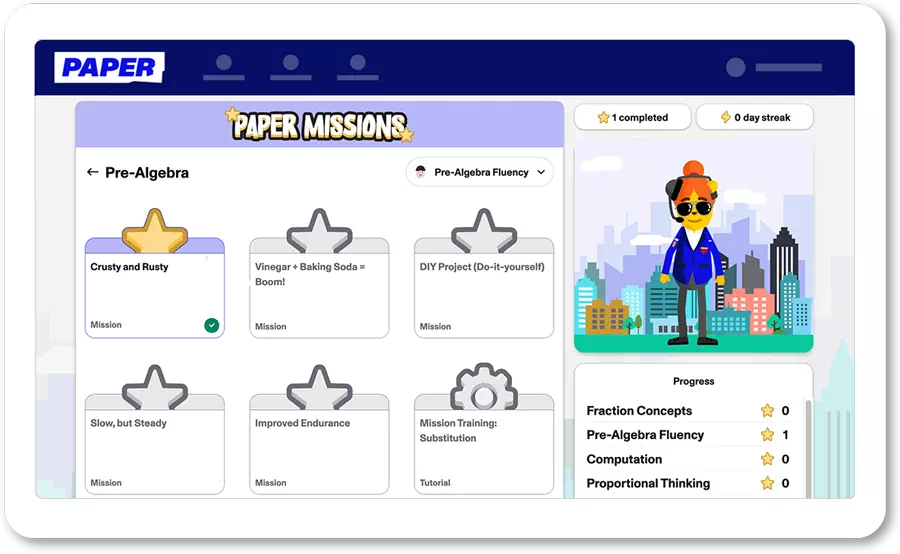 Paper Reading
Listens to students as they read out loud, generating real-time feedback and fluency metrics for readers and teachers alike. By reading out loud regularly, students can build fluency, elevate their own voices, and set themselves up for lifelong achievement.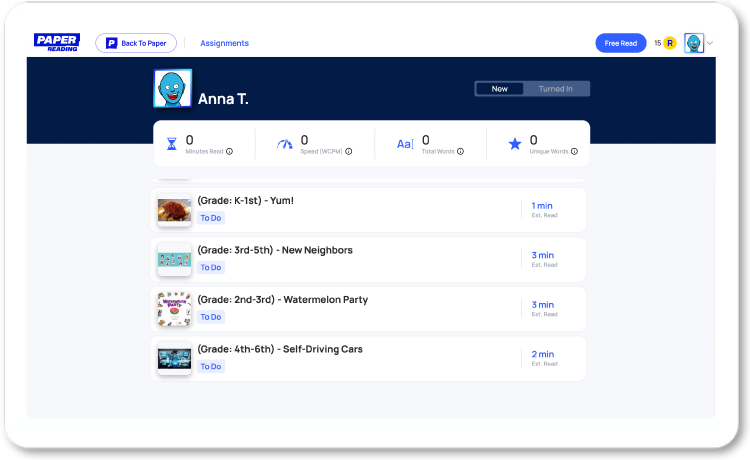 Exploration and guidance that build future readiness
MajorClarity by Paper
Provides all students with resources that prepare them for life after high school, including academic planning, college and career readiness tools, work-based learning, and micro-credentials.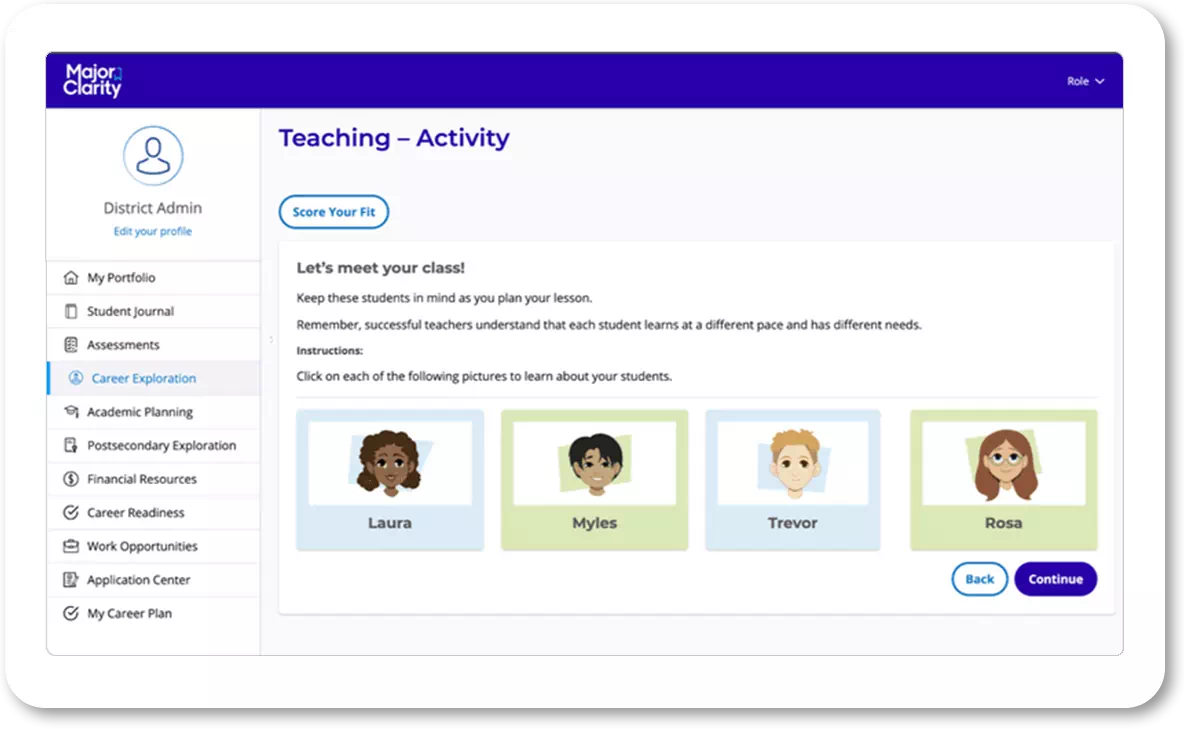 Educator insights that power data-driven instruction
Insights Dashboards
Allows teachers and administrators to review student activity and track progress on Paper. With quickly accessible metrics, they can pinpoint where students need help—and where they're excelling.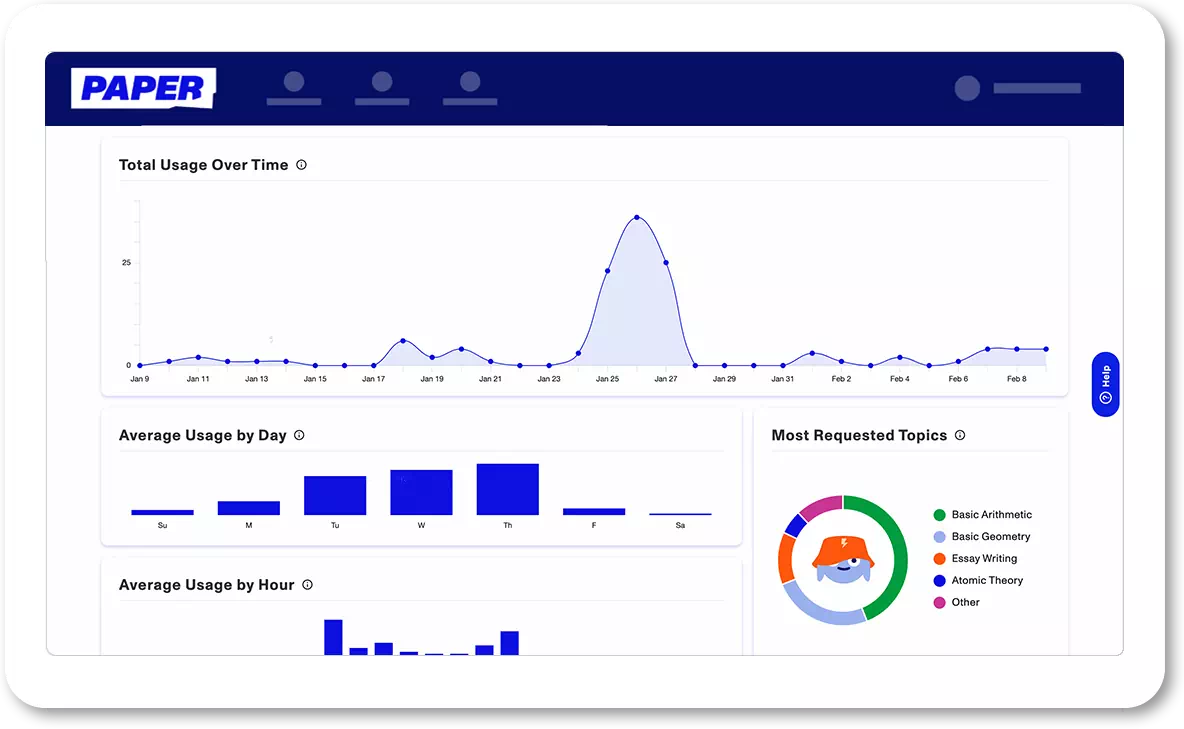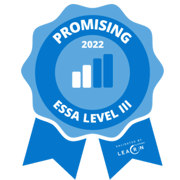 K-12 leaders need to be confident the solutions they adopt will positively impact their communities. Paper meets the standards of Every Student Succeeds Act (ESSA) aligning with Level III "Promising Evidence" for impacts on student GPAs and course pass rates.


Paper operates under strict adherence to relevant data and privacy laws and guidelines, including COPPA, FERPA, and CSDPA. Paper is also a signatory of the Student Privacy Pledge and a member of the A4L Community and SDPC. All tutors are directly employed and managed by Paper—undergoing rigorous background checks and training before working with students.



Thinking of bringing Paper to your schools?