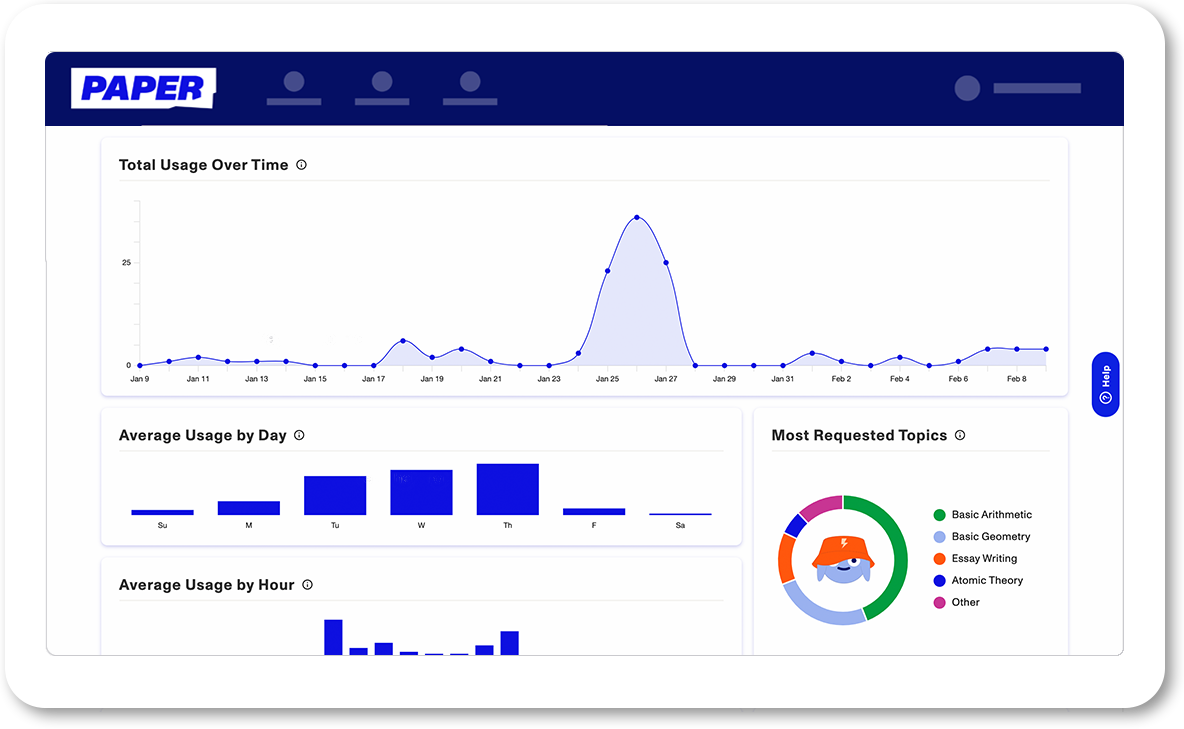 Powering data-driven instruction and decision making

When students participate in tutoring regularly, it can be a source of valuable insight into student progress. Paper's Insights Dashboard packages tutoring program data into actionable insights that educators and administrators can use to inform their work.
Measure what matters
Opportunities


Administrators and educators can see and analyze where students need the most help, allowing them to identify opportunities to inform instruction and interventions.


Progress


Educators can evaluate progress and areas of need for individual students with visibility into all their interactions with tutors.


Impact


Administrators can measure adoption rates among teachers and students, and evaluate the overall impact of unlimited, 24/7 tutoring in achieving target outcomes.