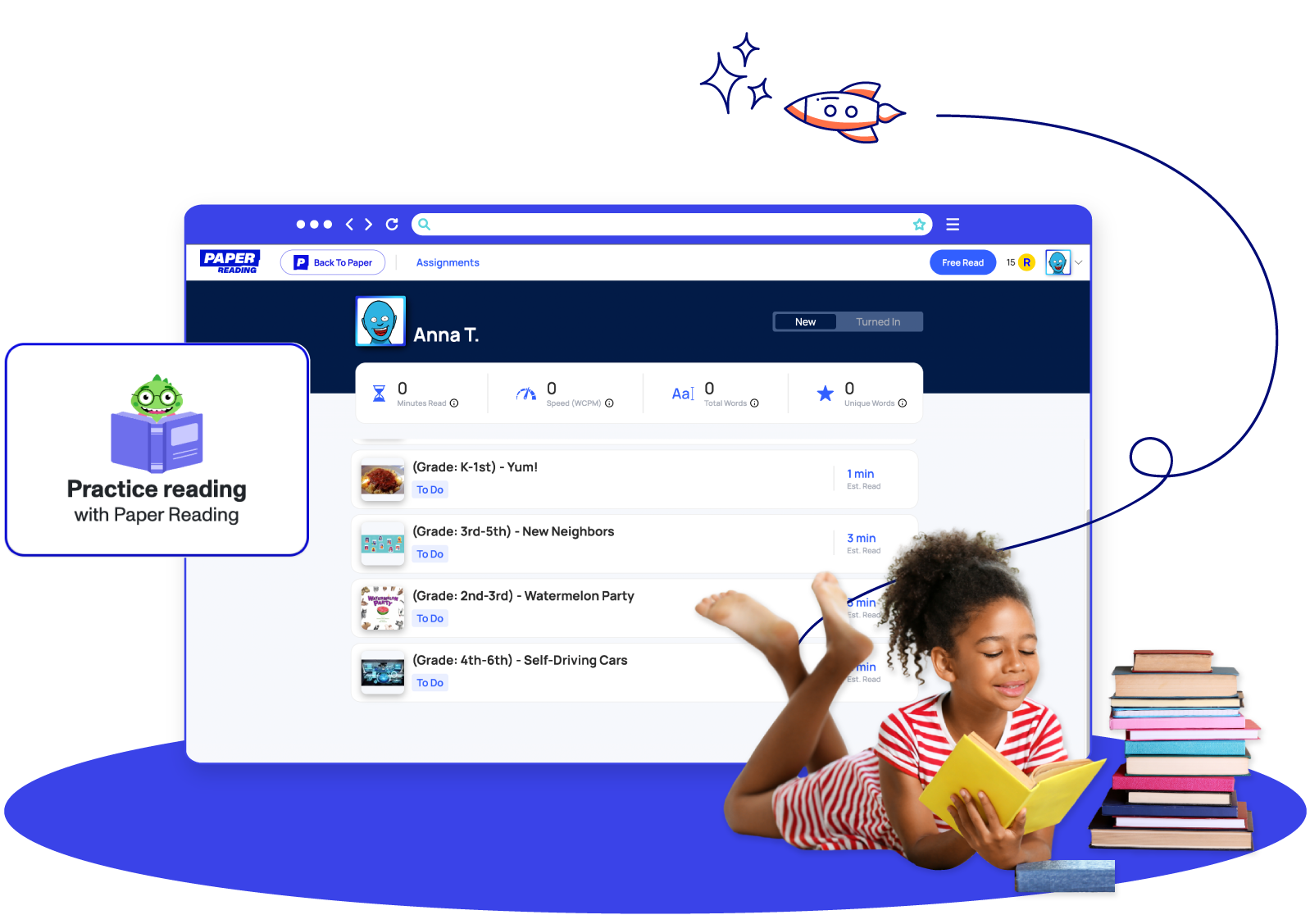 Paper Reading

[Formerly Readlee]

Using the best of learning science and speech recognition, Paper Reading boosts phonics and helps young students not only practice reading—but genuinely enjoy it.

Pique students' natural interests
Students can practice reading assigned materials—and any other text that catches their interest. By providing real-time performance metrics and rewards as students read out loud, Paper Reading helps make reading a joy, rather than a chore.

Drive literacy—and self-confidence
Developed by educators at the Harvard Graduate School of Education, Paper Reading encourages students to read more, driving fluency and achievement. By hearing themselves read aloud regularly, students gain confidence to read in front of others, too.

Factor teachers into the equation
Paper Reading allows teachers to assign texts to students and leverage metrics on which students are reading—and how much. Data-driven insights allow them to reward progress and automate differentiated scaffolding.