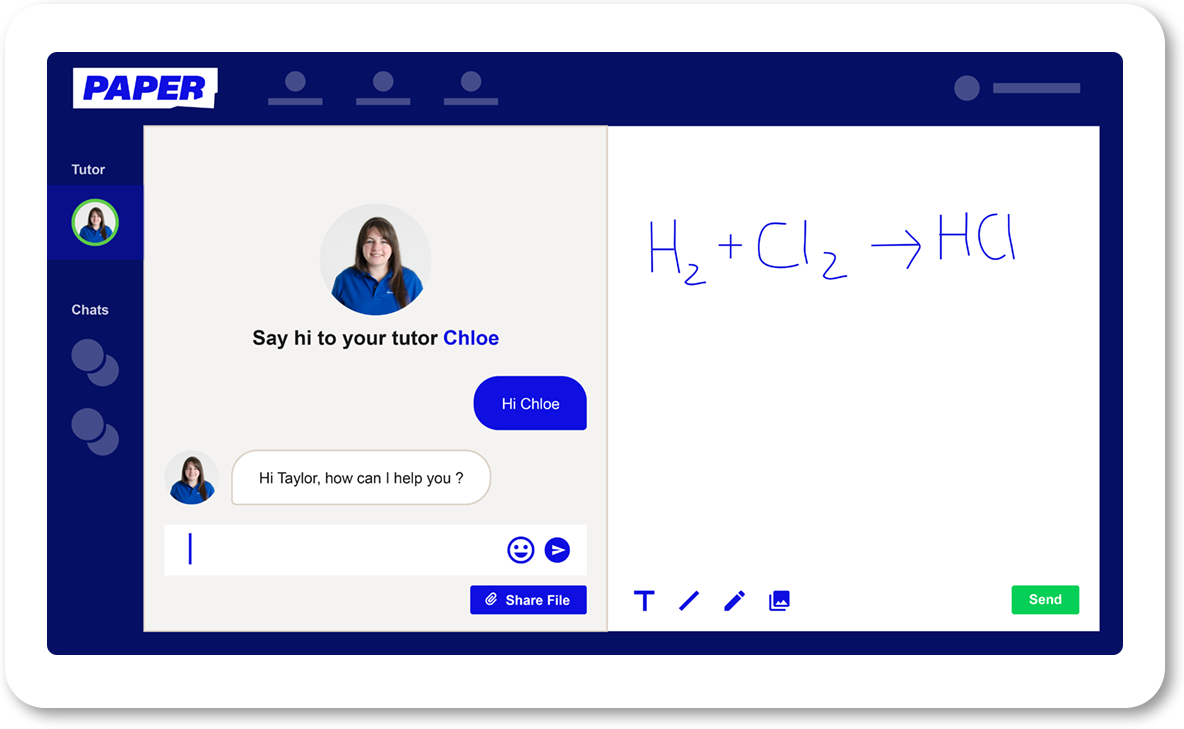 Empowering students to solve hard problems

Schools are struggling to keep students engaged and ensure equitable access to learning opportunities. With Live Help from Paper, students can make progress anytime with unlimited access to high-quality instructional support from expert tutors 24/7/365.
How it works
Ask


Help that's an instant message away


Students communicate with Paper tutors through chat so they feel like they have a friend they can text anytime for help.

Connect


In less than the time it takes to watch a TikTok video


Students are intelligently matched with a qualified tutor in under a minute so they stay engaged and determined to make progress.

Learn


Growth mindset and 21st century skills


Tutors help students work through challenges and cultivate curiosity in a flexible, feature-rich online classroom that develops students' collaboration and communication skills.

Repeat


Students in the driver's seat


Students decide how much help they need with no cap on duration or frequency of sessions. Students can bookmark and search across Live Help sessions to refer back to learning moments.


Support goes where students go
Paper's app offers a mobile-first experience for students who don't have ready access to a laptop or desktop—and those who'd rather work with their phones or tablets in hand. With Live Help available on any device, students can upload photos from their phone or even open Paper on a second screen while doing homework.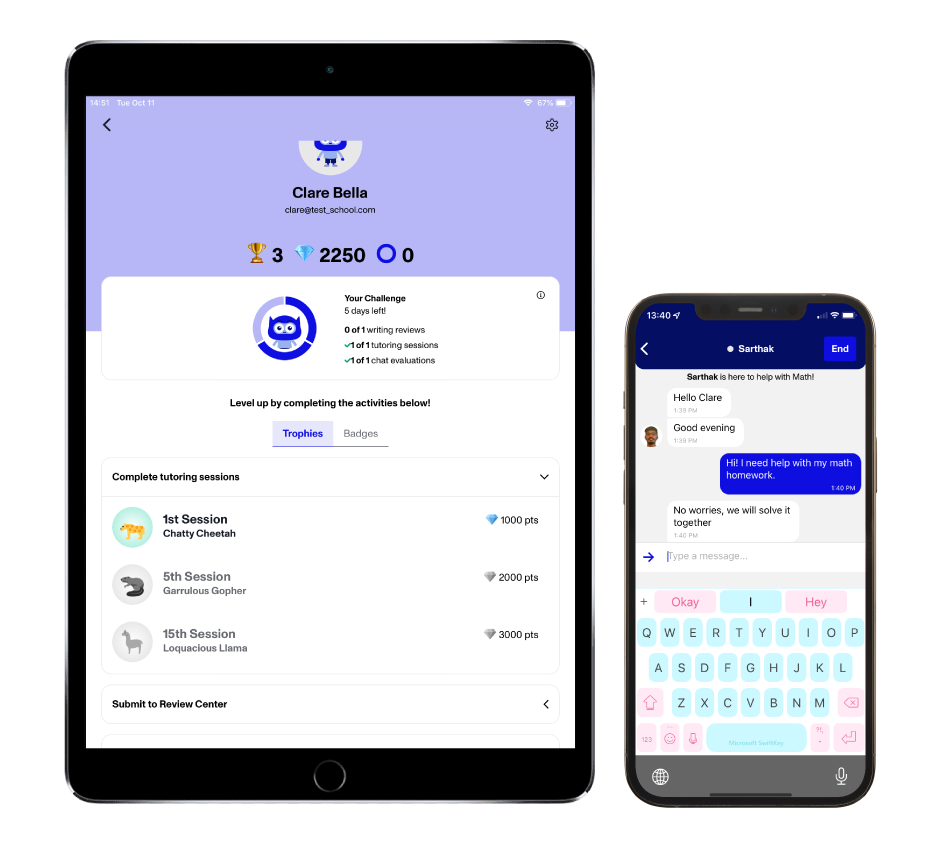 Let's talk about how we can help bring equitable academic support to your schools
We've had a lot of success in making sure our students have all the support they need to succeed. Teachers have been very encouraged. They felt that they are partners with the tutors and share the same goal.