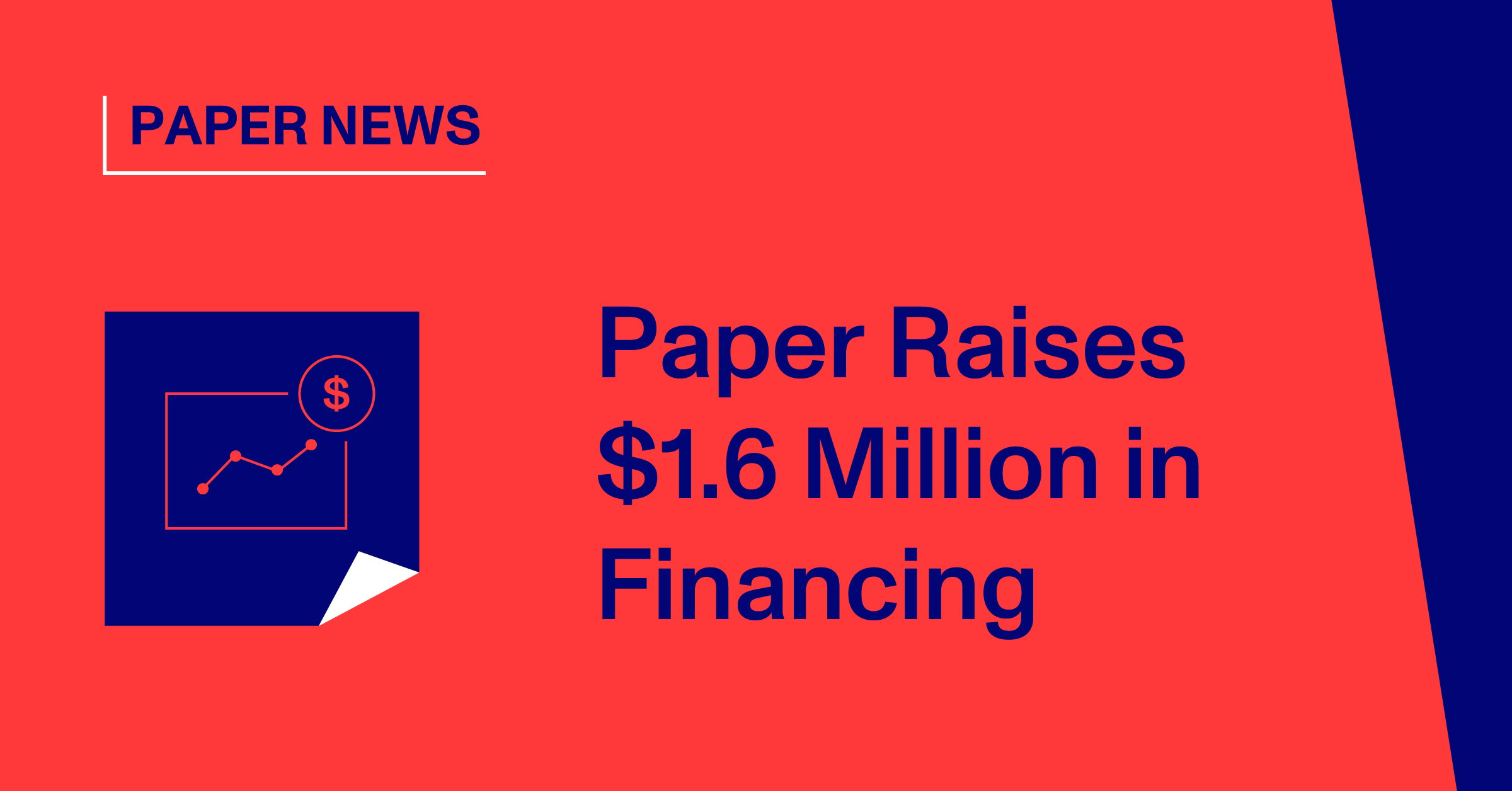 Paper Raises $1.6 Million in Seed Financing
August 25, 2016
Paper, formerly GradeSlam, the education technology provider democratizing the tutoring industry, today announced that it has closed a $1.6 million funding round led by Pittsburgh & San Francisco based Birchmere Ventures.
GradeSlam's chat-based learning platform launched in September 2015 and has since seen over 350 000 tutoring sessions conducted with students in over 80 countries around the world. Using proprietary technology, GradeSlam provides unlimited tutoring at a fixed cost, one-tenth the cost of traditional models, making one-to-one learning financially accessible in a way that has never been done before.
"Education is about accessibility and equality. However, the world of tutoring has always been an elitist concept reserved for wealthy families that can afford it. We believe every child should have access to personalized one-to-one teaching. GradeSlam is completely changing that notion by putting a private world-class educator in the hand of every child, everywhere," said Philip Cutler, President & CEO of GradeSlam.
Cutler, a former teacher and graduate from McGill University, has built a team that includes co-founder & Chief Technology Officer Roberto Cipriani, a neuroscientist, and VP Product Saad Benryane, who previously worked on establishing internet design standards for the United Nations.
With value that extends well beyond the learning interaction, GradeSlam has seen increasing interest from institutions and districts. GradeSlam will be using this funding to continue growing its impressive list of innovative schools and districts using its service for all their students. "Most schools have been conditioned to believe that the investment in one-to-one teaching is outside their budget - but with GradeSlam, it is now something that every school can afford," said CTO Roberto Cipriani.
Though rare for Canadian startups to raise US venture capital at such an early stage, GradeSlam's transformative approach drew significant interest from US funds. "GradeSlam is excited to have the support of Birchmere Ventures. Ned Renzi and the team at Birchmere have been involved in some of the most transformative education technology companies, and we look forward to having them behind us as GradeSlam democratizes tutoring," said Cutler.
Others participating in the financing include BDC Capital (Toronto), Anges Quebec (Montreal), Real Ventures (Montreal), angels Brian Karol & Robert Luxenberg as well as Founder & CEO Philip Cutler.
Paper was formerly GradeSlam. Read about the rebrand here.