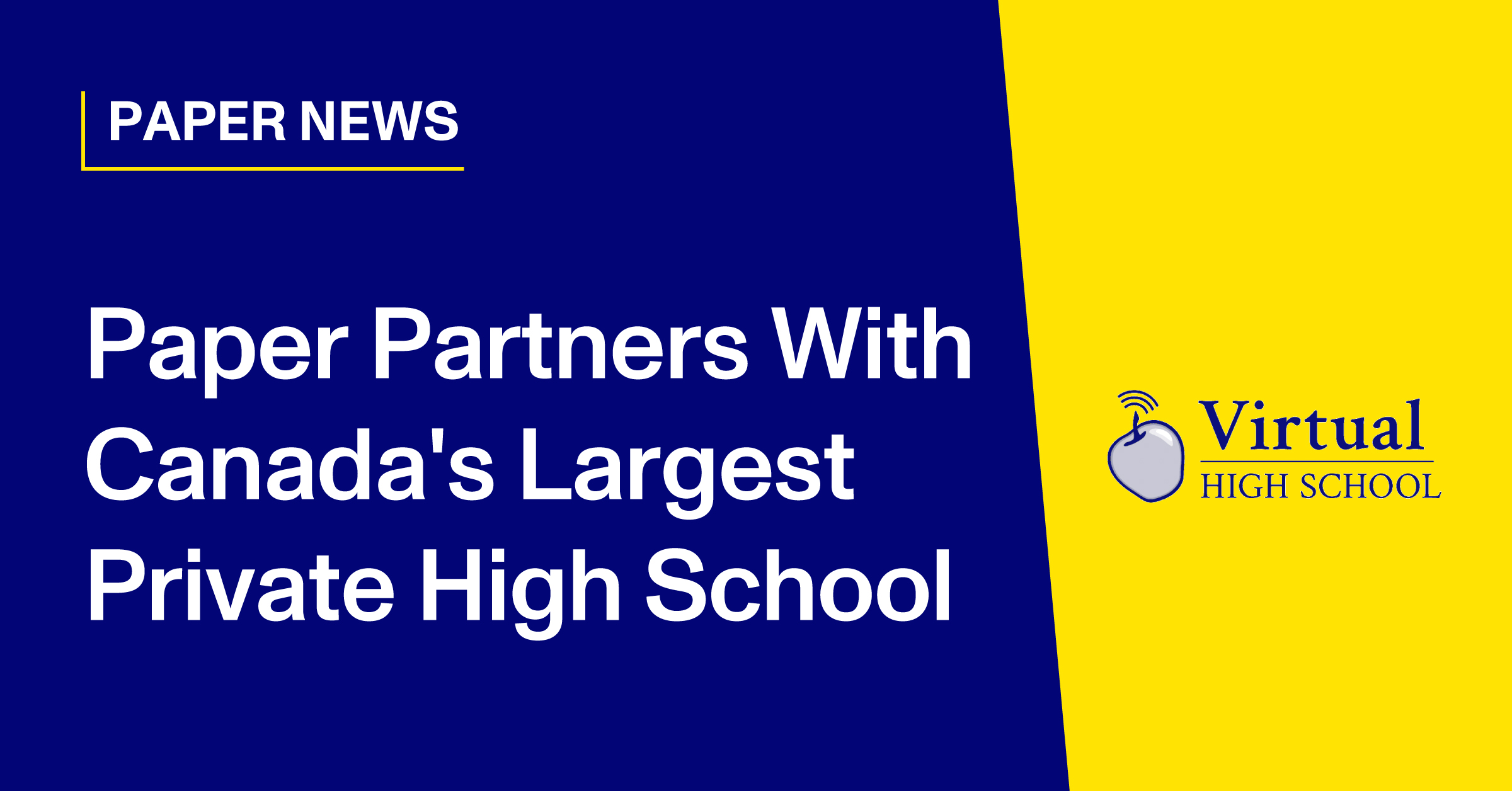 Paper: Academic Support for Canada's Largest Private High School
March 1, 2017
Today, Paper, formerly GradeSlam, announced a partnership with Virtual High School in Ontario that will bring 24/7 online academic support to thousands of students around the world.
The oldest online high school in Ontario, Virtual High School has 22 years of experience producing cutting-edge, engaging educational content to its students. By choosing GradeSlam, Virtual High School has guaranteed its students will have instant access to expert assistance whenever they need it.
Virtual High School's students are used to working online at their own pace and GradeSlam's on-demand tutoring in all subjects is equally flexible. GradeSlam's unlimited personalized learning time will be a natural fit for Virtual High School students.
Headquartered in Bayfield, Ontario, Virtual High School is an online private school accredited by the Ontario Ministry of Education. Founded in 1995, Virtual High School provides thousands of Canadian and international students with the ability to study more than 70 courses year-round.