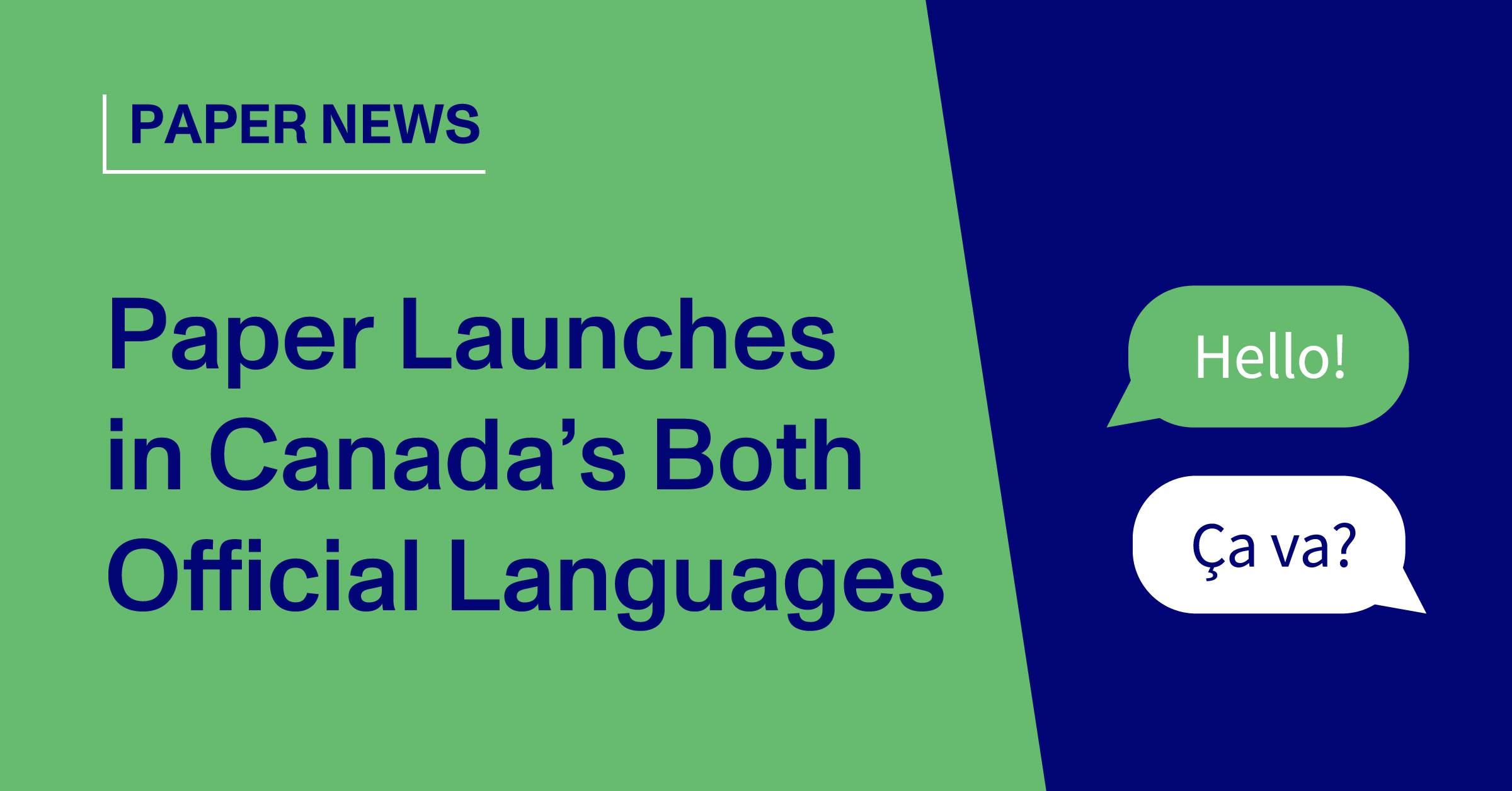 Paper Celebrates Canada's 150th Birthday With Both Official Languages
July 1, 2017
Paper, formerly GradeSlam, the educational software company known for powering personalized learning through their online one-to-one tutoring platform, is now officially offering all of their subjects in both English and French, 24/7.
GradeSlam Founder & CEO Philip Cutler spoke about the importance of this, saying: "Canada's cultural richness stems from our diverse multicultural and multi-linguistic community. Providing both English and French students with transformative personalized learning is something GradeSlam felt was particularly important as Canada celebrates its 150th birthday!"
GradeSlam is proud to be servicing students from all across North America, so it is important to offer all of their subjects in both languages. The innovation isn't over though, as GradeSlam is already offering many of their most used subjects in Spanish and Mandarin as well. As GradeSlam continues to bring in more students from around the world, the company plans to continue to update their service languages to ensure that all of their users receive the best personalized learning experience possible.