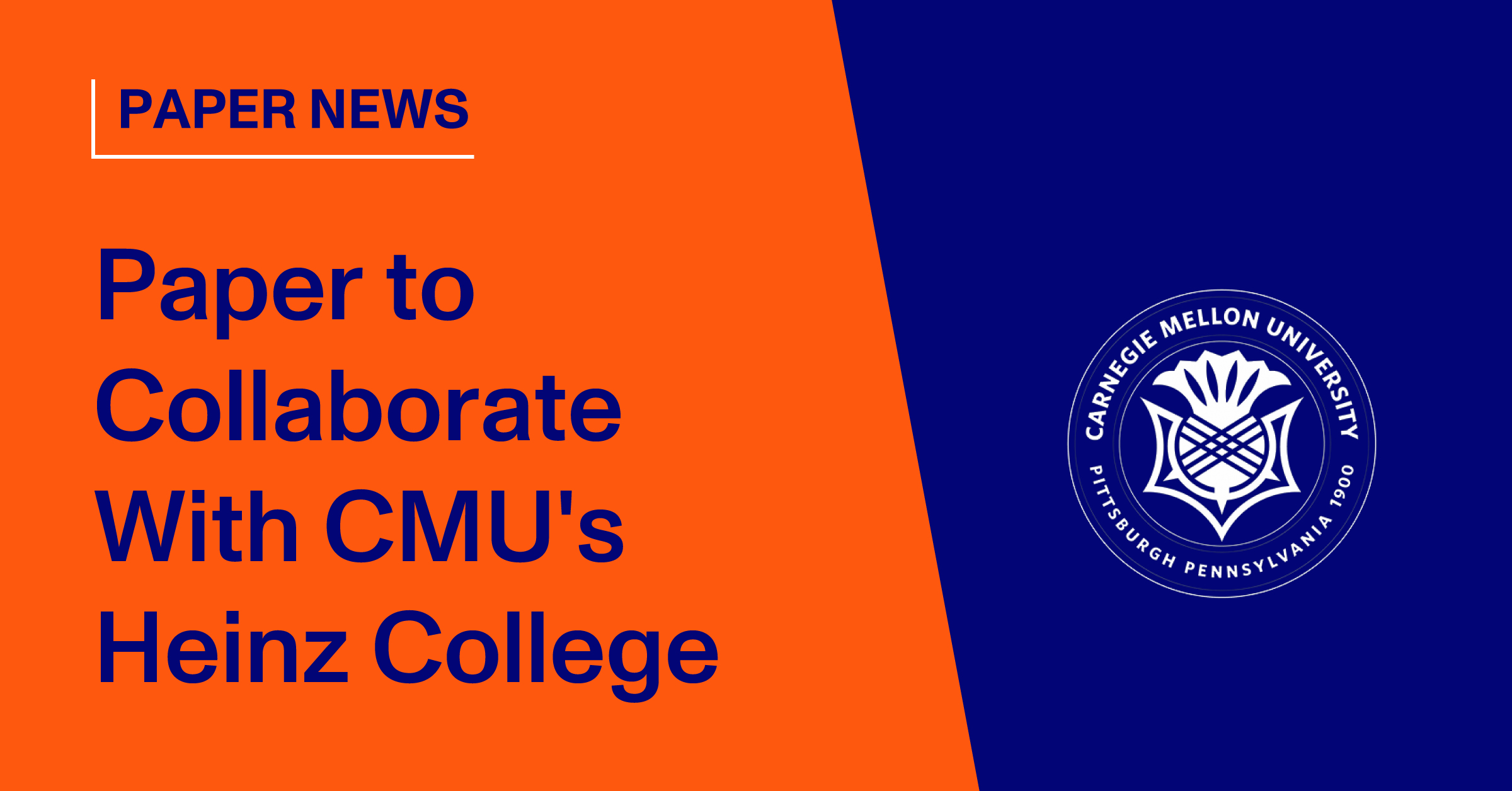 Paper is First Canadian Company to Collab With CMU's Heinz College
March 15, 2018
Paper, formerly GradeSlam, one of Canada's leading education technology startups, today announced a collaboration with Carnegie Mellon University's top-ranked graduate school, the Heinz College of Information Systems and Public Policy, as part of its international summer internship program.
Through this collaboration, students enrolled in the top-ranked Master of Information Systems Management (MISM) program will now have the option of completing summer internships with GradeSlam's Labs team as a recognized part of their graduate degree.
GradeSlam continues to be successful in attracting top data scientists, machine learning engineers, and information system architects from well-recognized institutions across North America. The collaboration with Carnegie Mellon University will further establish GradeSlam as an international leader in educational R&D. GradeSlam co-founder and CTO, Roberto Cipriani, spoke about the significance of this partnership, saying: "We are a mission-driven company, we understand the importance of attracting the top talent and offering them real-world, motivating experiences where they can see results. The GradeSlam international internship allows students to apply what they are learning at CMU to the real-world problems that we are tackling every day."
Ron Delfine, Heinz College Director of Career Services, also commented on the internship partnership with GradeSlam, saying: "Our MISM students are future leaders who use their considerable technological expertise to make data-driven decisions that help individuals and communities around the world. With its emphasis on educating future leaders itself, GradeSlam is a natural fit for our students as they seek internships that meet at the confluence of people, policy, and technology."
Paper was formerly GradeSlam. Read about the rebrand here.