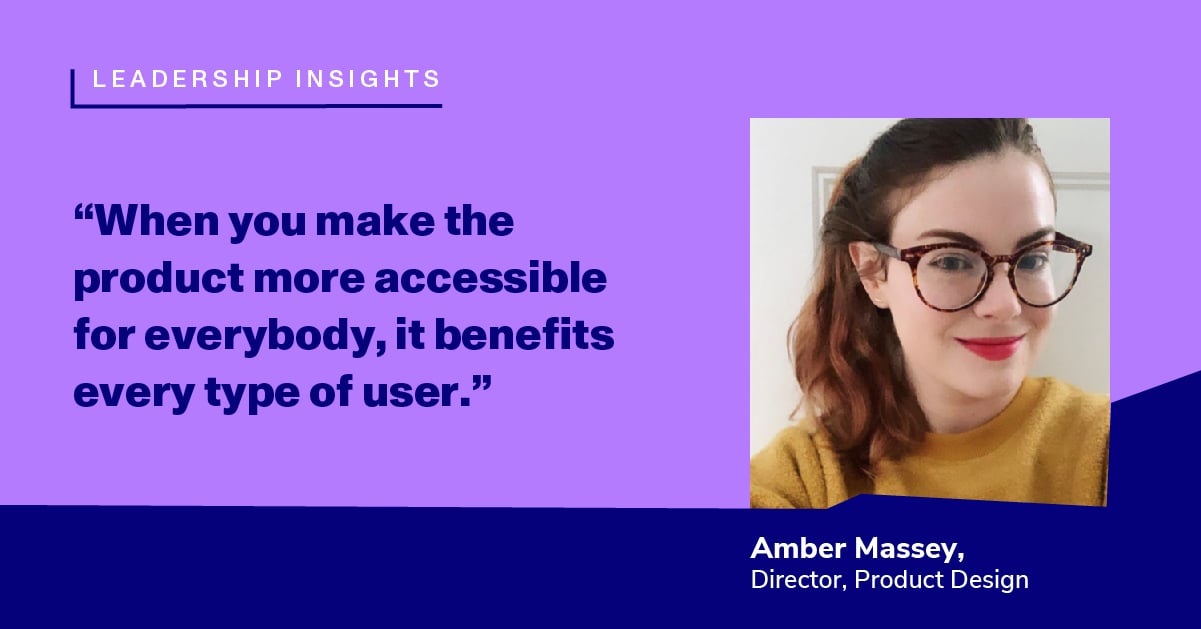 Driving Paper's mission of equity by designing for accesiblity
Dec 22, 2022 9:13:12 AM
Creating accessible learning environments for students is critical as learning becomes increasingly tech-driven and virtual. With more edtech tools being created and leveraged to fulfill the needs of the modern classroom, ensuring they're accessible is essential to creating better learning experiences for students of all capabilities. These enhanced learning experiences can lead to students feeling more engaged, empowered, confident, and excited along their learning journeys.
At Paper, we recognize that designing for accessibility is crucial to fulfilling our mission of equity. As our design teams continue to rethink and refine our product design, they always make sure to keep accessibility at the forefront of their minds and to test the experience for a diverse range of needs and abilities.
We also recognize that inclusive learning environments for all age levels are a natural by-product of accessibility. These inclusive environments provide younger students—and not just those with specialized learning needs—with the tools they need to learn and take their academic achievements to a whole new level. To help make the Paper platform more accessible, we've recently added a text-to-speech feature and the option to send voice messages to tutors. These new features make virtual tutoring easy for both younger learners and those with special needs.
As part of our new Leadership Insight blog series, we sat down with Amber Massey, Director of Product Design, to learn about her role and how she takes accessibility into account in her day-to-day. Amber specializes in building scaleable design systems and delivering accessible experiences for everyone. She is passionate about creating inclusive experiences for students, tutors, and educators across North America.
What does your day-to-day look like?
Leading the team looks like guiding them through their different product areas. There's a designer in each squad that's responsible for different feature sets and making sure everyone is on track to deliver their designs and specs on time, and I meet with them to ensure everything meets best practices.
Can you describe Paper's accessibility philosophy?
It's the standard for us. We take it into consideration at multiple levels in the product development process getting in the head of our users and understanding that users have different needs. Once we start developing the actual feature, we meet with QA to make sure it looks good. They test with JAWS, and other different assistive technologies and peripherals.
How is Paper making accessibility a product pillar?
When you make the product more accessible for everyone, it benefits all users. We developed text-to-speech for younger users and folks that might not have a firm grasp on English, but it helps all learners. Making the product better for one type of user, makes it better for all of us. We have a lot of passion around it, we have an accessibility guild that group is consistent of designers and developers, everyone in the product umbrella that is touching the code we meet once a month and share what if there's any new rules or problems that we see for our origami components. They've already been vetted for accessibility and make sure
What has been the biggest challenge the product team has faced, and what steps did the team take to find a solution?
We did a massive audit of the entire interface at WCAG 2.1. Everything that is customer-facing was audited for accessibility, and we got a massive spreadsheet of violations and we tackled them one by one. It was great to see the transformation and has ensured going forward everything is designed within the WCAG 2.1 guidelines.
Thanks to Amber for sharing her insights! Want to join Paper? Check out our Careers Page for a list of all open positions.