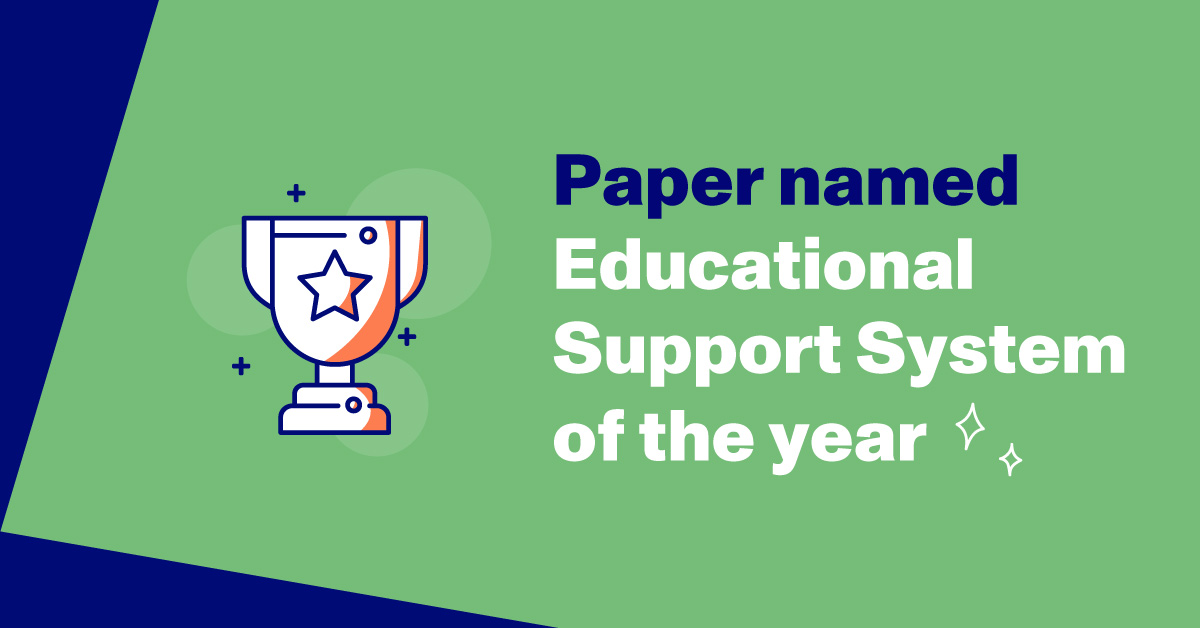 Paper™ recognized as a winner in the 2023 EdTech Breakthrough Awards
Jun 8, 2023 10:39:19 AM
Paper™, the leading Educational Support System (ESS), has been recognized as a winner in the prestigious 2023 EdTech Breakthrough Awards. As the company that created the term and category of ESS, it comes as no surprise that the company has been honored with the new "Educational Support System of the Year" award, which is part of the EdTech Industry Leadership category.
The EdTech Breakthrough Awards program is renowned for its comprehensive evaluation of the global educational technology industry, identifying and celebrating groundbreaking solutions and companies. This year, among 2,400 nominations received from around the world, Paper emerged as a standout winner after a rigorous review, scoring, and analysis process.
"We're honored to be recognized in the EdTech Breakthrough Awards for our growing ESS, which supports more than 3 million students," said Philip Cutler, founder and CEO of Paper. "At Paper, our primary focus is on empowering school districts with a unified learner platform that offers comprehensive support, practice tools, and career and college readiness resources. Our goal is to open doors to better opportunities—enabling students to unlock their full potential."
Paper's ESS is an adaptive learning platform that supports students on their learning and discovery journeys across grades and subjects. This holistic approach to education ensures students receive comprehensive support tailored to their individual needs, ultimately leading to enhanced academic growth and career prospects.
Paper's recognition as winner of the Educational Support System of the Year award at the 2023 EdTech Breakthrough Awards underscores the platform's commitment to providing innovative, impactful solutions for the education sector. With its robust offerings and dedication to empowering learners, Paper continues to shape the future of education—preparing students for success in an increasingly dynamic and competitive world.
For more details about the 2023 EdTech Breakthrough Awards, please visit the program's official website.