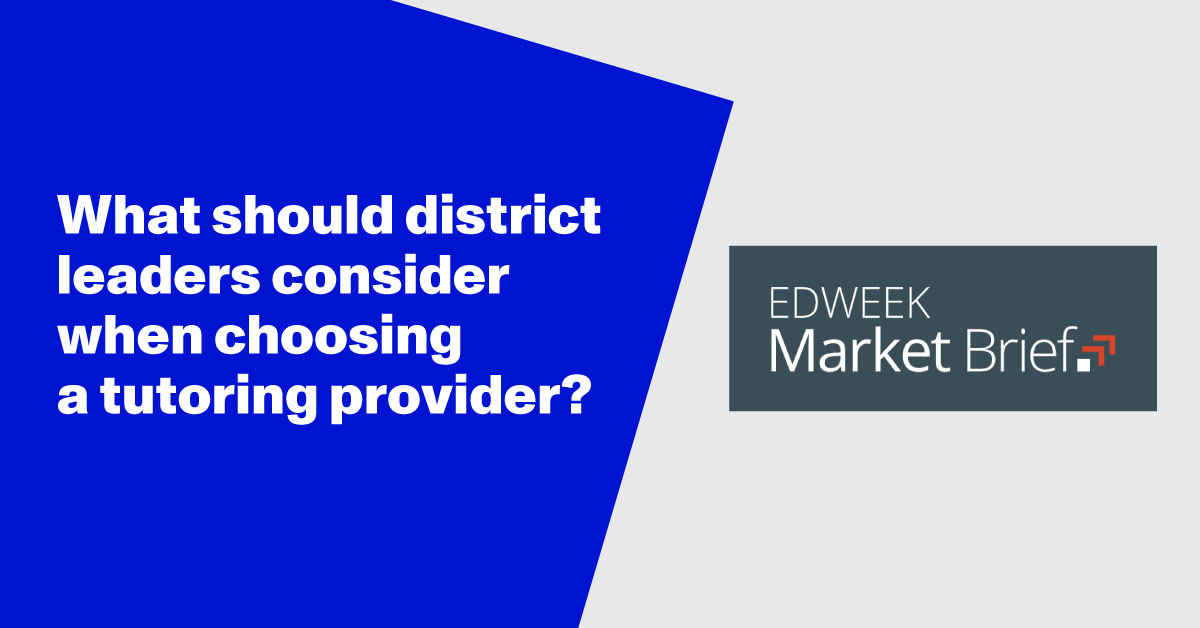 Key Factors For Districts To Consider When Choosing A Tutoring Provider
Jul 25, 2022 2:37:41 PM
Paper's CEO and co-founder, Phil Cutler, was included in leading edtech trade publication EdWeek Market Brief. Earlier this year, the publication asked 1,000-plus educators what the most important factors are to consider when choosing a tutoring service.
With interest in tutoring booming as districts contend with missed learning opportunities due to the pandemic as well as figure out how to make the most of federal relief dollars, Emma Kate Fittes, staff writer at EdWeek Market Brief, asked Cutler about his thoughts on the survey results.
When asked to comment on the fact that educators in urban districts more heavily prioritize accessibility, including the option to deliver tutoring online or in person and whether tutors are fluent in languages other than English, Cutler said:
"We see this in almost every single conversation. For large districts, the ability to support multiple languages — it's critical because they have such a diverse population."
Cutler was surprised that survey respondents ranked "provider's commitment to recruit a sufficient number of tutors" so low, with only 5 percent of respondents putting that in their top three considerations.
"If you want to have a tutor that's sitting next to every single student that needs help, you need to have a sufficient number of eligible tutors to be able to do that. It's very difficult to do. If you can't commit to having the right amount of tutors, then you're not even in the running to begin with. It's a nonstarter."
Cutler also said that overall, a tutoring solution that a district implements should address all stakeholders' needs.
"It has to be practical for the classroom and the teacher. And it needs to be able to allow the district to address wherever those state standards are, whatever their issues that they're trying to tackle on a larger scale are as well.
You can read the full story on EdWeek Market Brief here!