Chicago's Franklin Park district extends 2...
Watch: Franklin Park SD 84 leaders talk about how their school community is bridging learning gaps with the help of free 24/7 academic support.
Chicago's Franklin Park district extends 24/7 academic help to 3rd through 8th graders
Students look forward to working with their tutor, and they can go to school the next day confident and proud about what they're capable of doing.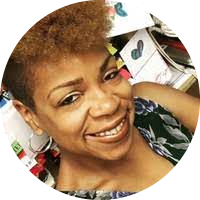 Bridging equity gaps by providing academic support where, when and how students need it
Unlimited, 24/7 high dosage tutoring extends academic support to students who traditionally have difficulty accessing it
About the student population
Thanks to the combined efforts of its administrators, teachers, parents and students, Franklin Park SD regularly outperforms state averages in reading and math.
Enrollment
English Learners
Socioeconomically
disadvantaged

1,390

29%
-

56%


-