ABC7 Chicago: Free tutoring to over 15 school districts in Greater Chicago
CEO Phil Cutler discusses how Paper partners directly with Greater Chicago school districts to provide free, unlimited tutoring to all students.
ABC7 Chicago: Paper provides free tutoring to Greater Chicago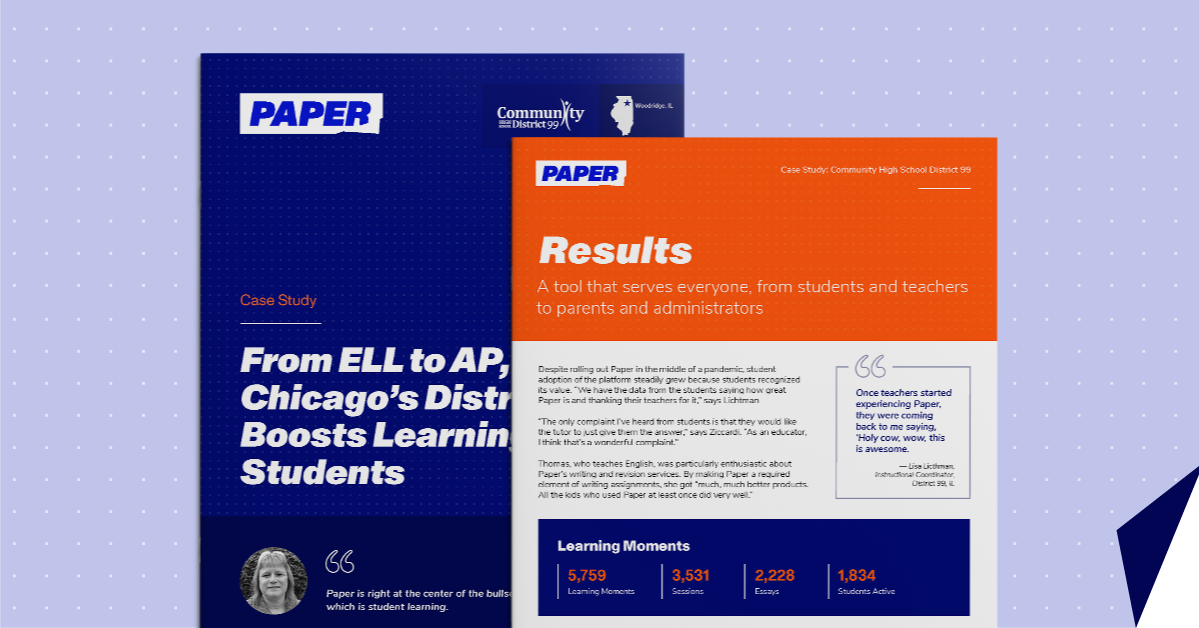 District 99 aims for every student to excel, no matter their socioeconomic background nor how demanding their after school commitments. But when it came to providing extra help to every student who needed it — they were challenged to find a solution that met everyone's needs.

District 99 talks about how Paper helped raise student grades and freed teachers for more 1:1 instruction.
Expanded learning opportunities
Let's chat about your district's needs and how a 24/7, cost-effective high-dosage tutoring program could support them using relief funds.