Say hello to your all-in-one Educational Support System
Paper is an adaptive learning platform that supports students at every stage of the academic journey. Like you, our goal is to ensure that every student can be successful in school, is on a path that connects current coursework to their future, and is prepared for whatever comes next.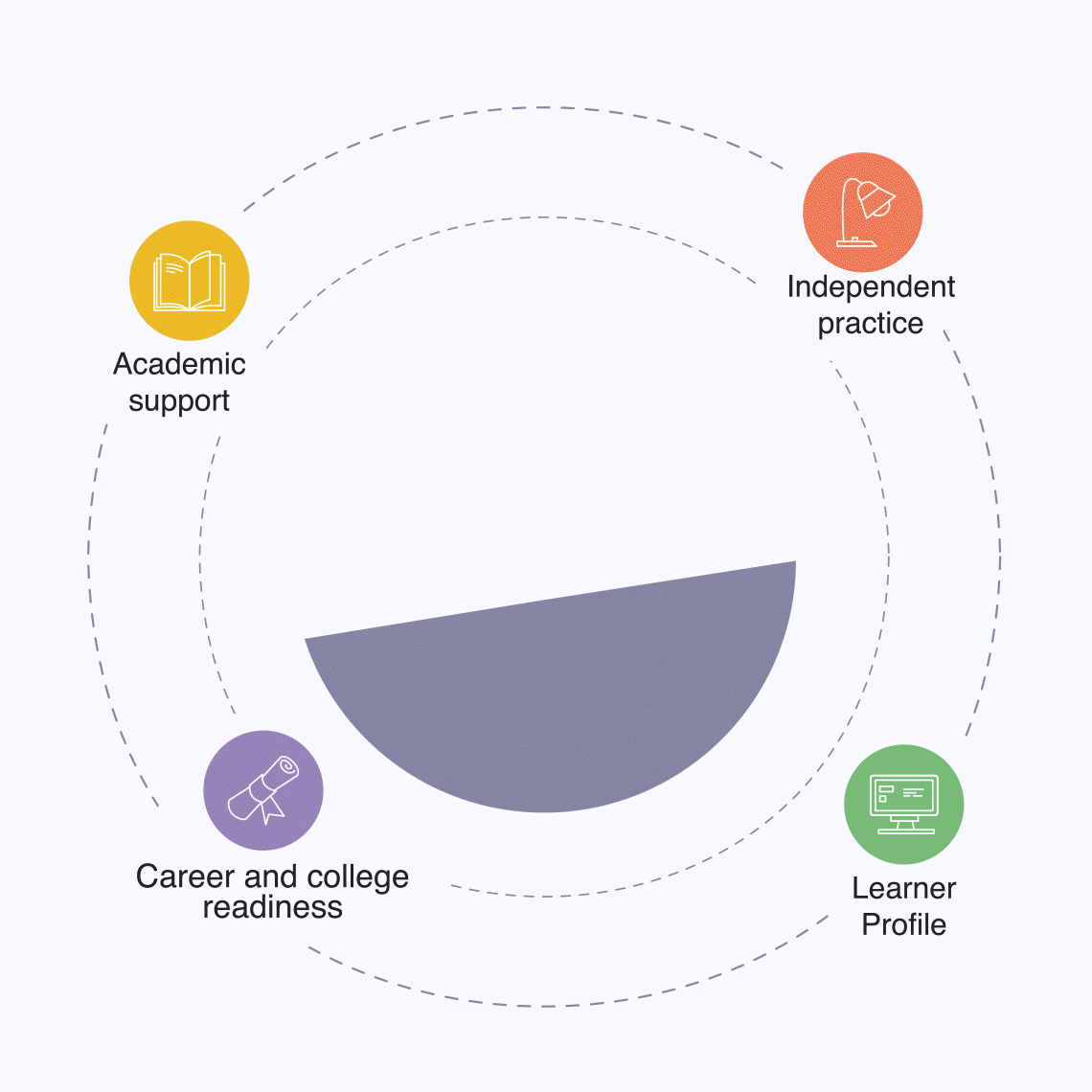 How Paper's Educational Support System works
The many benefits of an Educational
Support System
Paper now offers you and your students even more opportunities for academic support; independent practice in reading, vocabulary, and math; and career and college readiness resources. We help students acquire skills, complete assignments, make connections between areas of study and future careers, and support them as they create their academic plans for postsecondary success.

Our trusted Educational Support System (ESS) is available whenever students need practice, help, and guidance. In turn, they'll experience confidence and success throughout their academic journeys.
Academic support
Paper provides students with 24/7 live help via expert tutors who guide learners through difficult concepts, assist with homework, offer feedback on essays, and more.
Learners get on-demand help from expert tutors with deep content knowledge across grades and subjects, and they can support students who are more comfortable in a different language (tutoring is available in English, Spanish, French, and Mandarin).
Our expert writing tutors offer constructive feedback on a variety of writing assignments, including lab reports, essays, short-answer questions, college applications, résumés, and more.
Independent practice
A strong foundation in reading and math is critical for lifelong success. Paper offers students a number of ways to practice and build confidence in these essential skills in an engaging, interactive, and fun way.
Interactive Missions encourage students to practice their math and vocabulary skills, acquire new knowledge, and build confidence—all at their own pace.
Paper Reading improves literacy outcomes by listening to students as they read aloud and providing immediate data-driven feedback.
Career and college readiness
Paper now helps students explore various careers, plan for their futures, secure Micro-credentials, research colleges and universities, and more. MajorClarity by Paper helps every student work toward a successful career outcome—whether they want to secure a college degree, enlist in the military, earn professional certifications, or go directly into the workforce.

MajorClarity by Paper includes:
Personality assessments that help students identify interesting careers and uncover their learning preferences.
Career simulations that help learners and educators test-drive career pathways, including interactive simulations, Micro-credentials, and subject-area lesson plans for educators.
Postsecondary exploration tools that can identify colleges and financial aid aligned with students' career interests.
A way for ESS+ partners to connect student career interests to academic pathways with an interactive course selection and planning tool.
Data-informed instruction
Paper's ESS uncovers data, insights, and actions that help you support students' learning journeys both online and offline.
Encourage students to reflect on their interests, strengths, and personal goals. Our Learner Profile helps students instill a sense of ownership over their learning and provides teachers with helpful insights so they can offer more personalized instruction.
Paper helps teachers personalize learning and provide independent opportunities for practice—but it also ensures students can get questions answered 24/7, provides an extra pair of eyes on written drafts, and so much more. Our Teacher Dashboard offers a complete view of essential information on student progress and offers tools to help keep students engaged and learning. Additionally, teachers can review students' completed Learner Profiles to get to know their students' interests and strengths.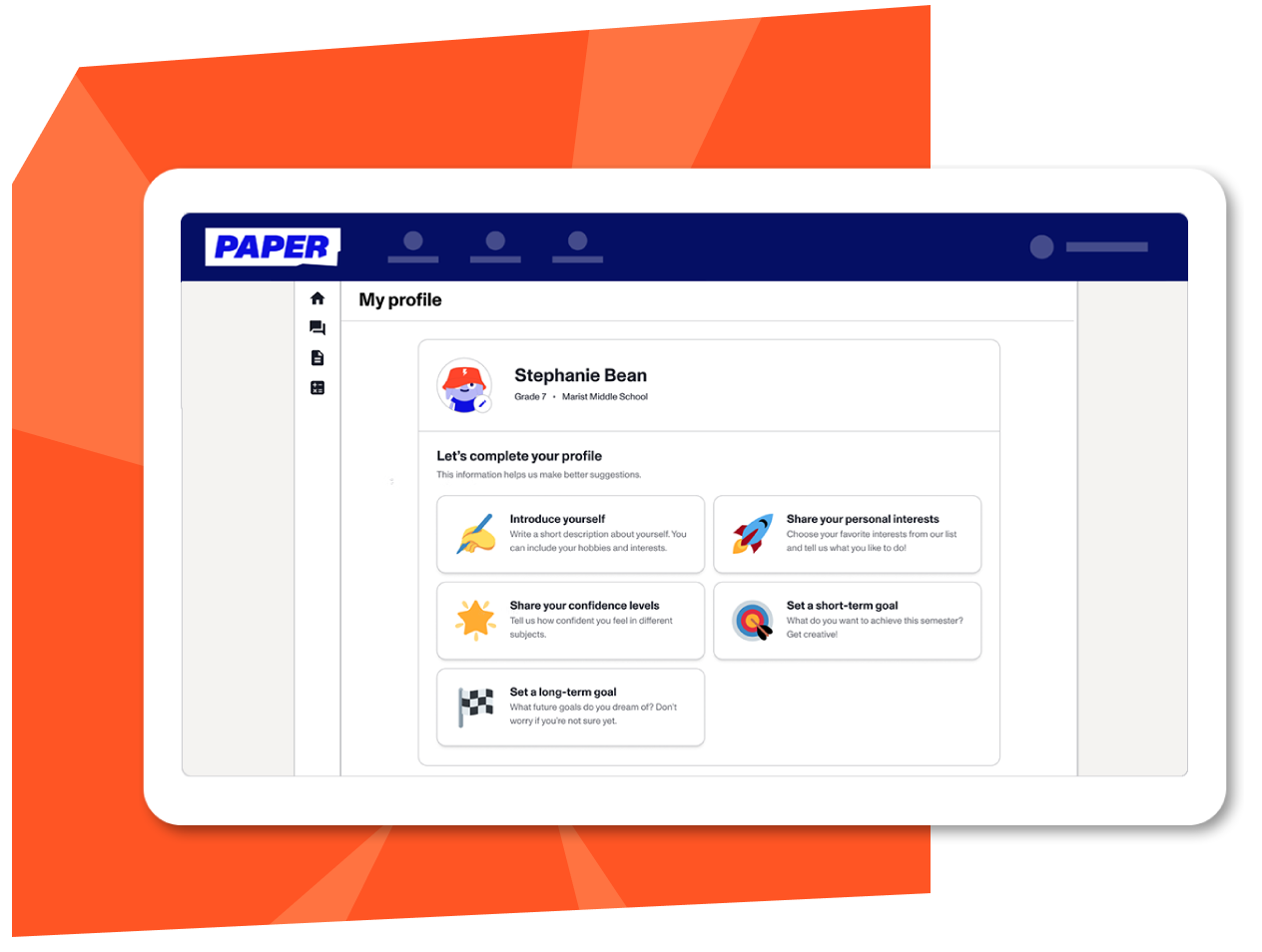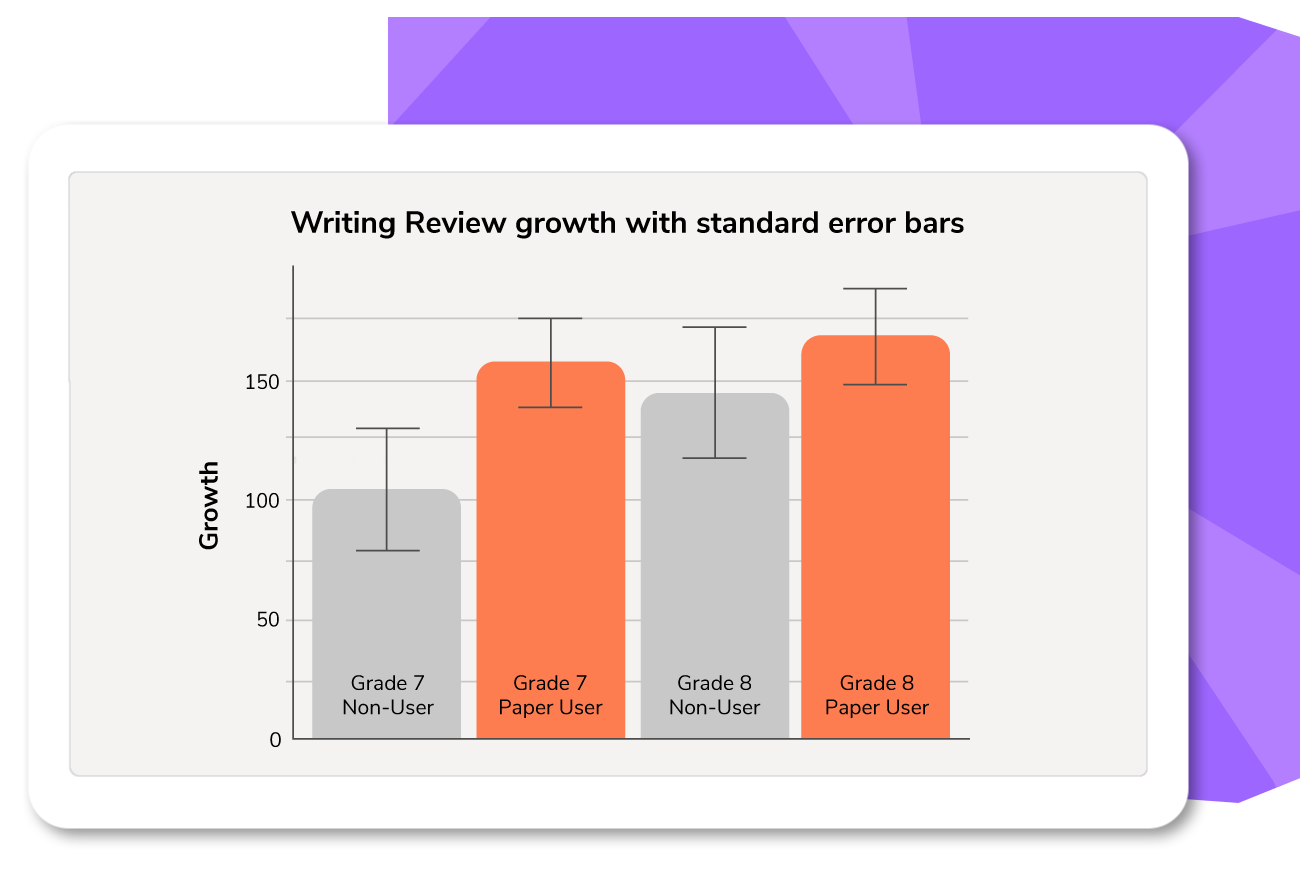 Impact and outcomes
We're proud of the partnerships we have in 400-plus school districts. Our research team is continually measuring the impact Paper's platform has on students' outcomes, academic gains, confidence, graduation rates, and more.
Students in grades seven and eight who used Paper's Review Center to improve their writing skills grew 31% more toward their annual growth goals in ELA, compared to students who did not.