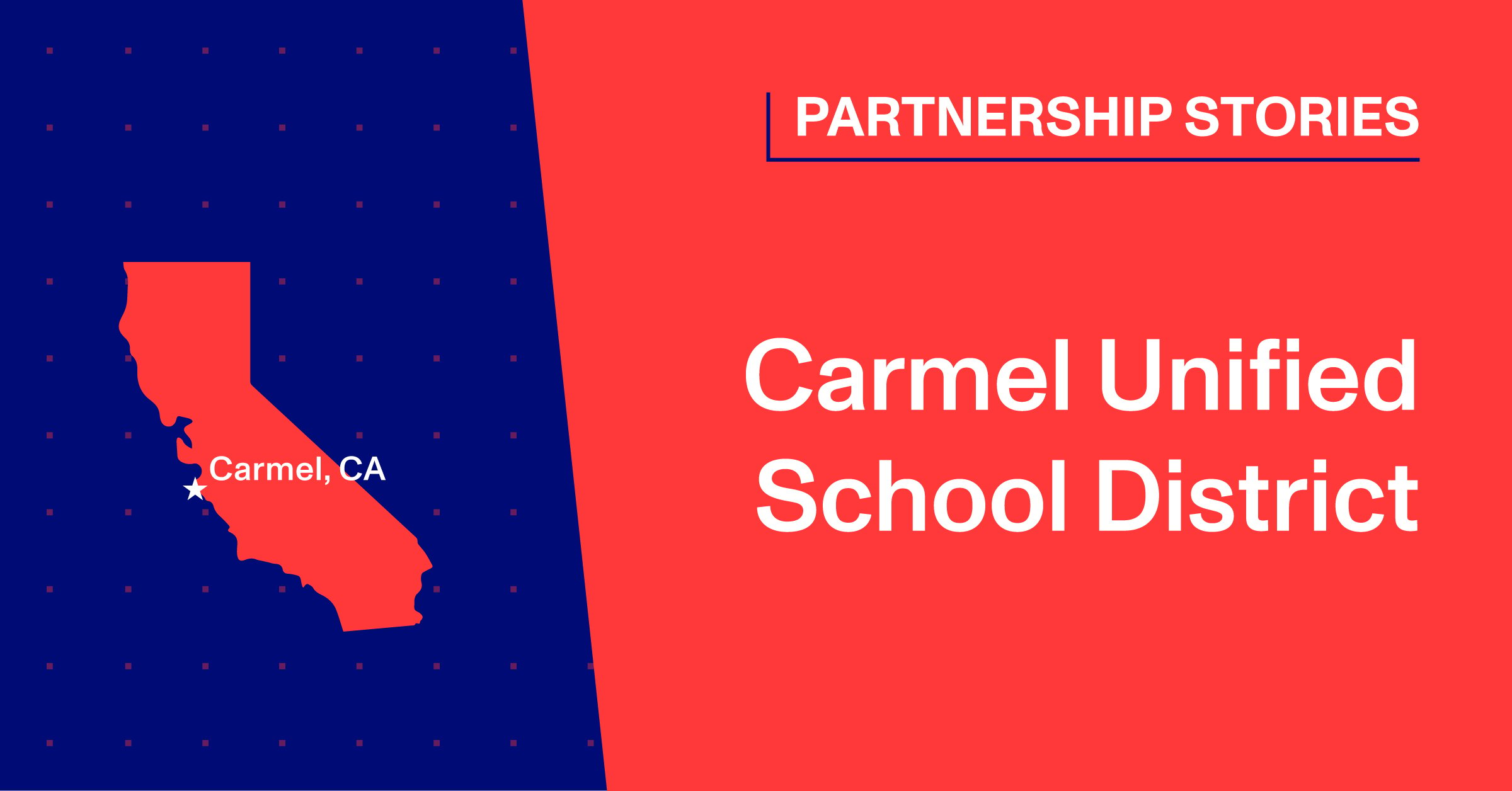 Carmel USD Takes an Equitable Step Towards Improving ELL Support
October 26, 2020
Carmel Unified School District (Carmel USD) partners with Paper, the leading Educational Support System, to provide online tutoring free of cost to students.
The partnership grants all Carmel USD English Language Learners (ELLs) and recently reclassified English Language Learners from grades 5-12 access to 24/7 chat-based live help and essay review from trained, multilingual tutors.
On Paper, tutoring is available in English, Spanish, French, and Mandarin across all core subjects, so that students can get help in their native language.
District Chief Academic Officer Blaise DiGoralmo, in a recent board meeting discussing the adoption of Paper, stated:
It is required we increase and improve services for our unduplicated students through our LCAP and our LCP, and this is one of the steps we're taking to increase and improve services for this specific sub-group of students.
"The nice thing is you can get tutoring in both English and Spanish, which is really valuable if you have a Spanish-speaking parent."
"The Spanish-speaking parent can go in with the kid when they're at home, they can ask questions in Spanish, that parent can help them in Spanish even if the kid's doing this stuff in English. They can have that interaction, so it does provide access for those parents as well to the tutors with their child."
Mr. DiGoralmo learned about the service through the County Office of Education and neighbouring Paper partner districts (e.g. La Cañada, Laguna Beach, Pasadena, Long Beach, and Irvine USD).
[WATCH: La Cañada USD Partners with PAPER to Level the Playing Field for All Learners]
For transparency, teachers receive access to conversations between their students and Paper tutors, as well as actionable insights on where students are struggling. This helps individualize and target their instruction.
With Paper's Essay Review feature, students can submit any written work and receive annotated feedback from tutors on their grammar and conventions of language. If there's issues with content, tutors will push students towards their teacher's prompt and rubric.
[READ: PAPER Enhances 24/7 Multilingual Academic Support for ELLs]
Students can also access subjects outside of their schedule. For example, students wishing to learn about topics like computer science can log on and ask tutors questions and learn on their own.
Carmel Unified School District is a top-rated public school district located in Carmel, CA, and was ranked as the 3rd in the 2021 Best Schools District in California by Niche.
Partnering with Paper is an equitable step towards increasing and improving services for English language learners at Carmel USD.