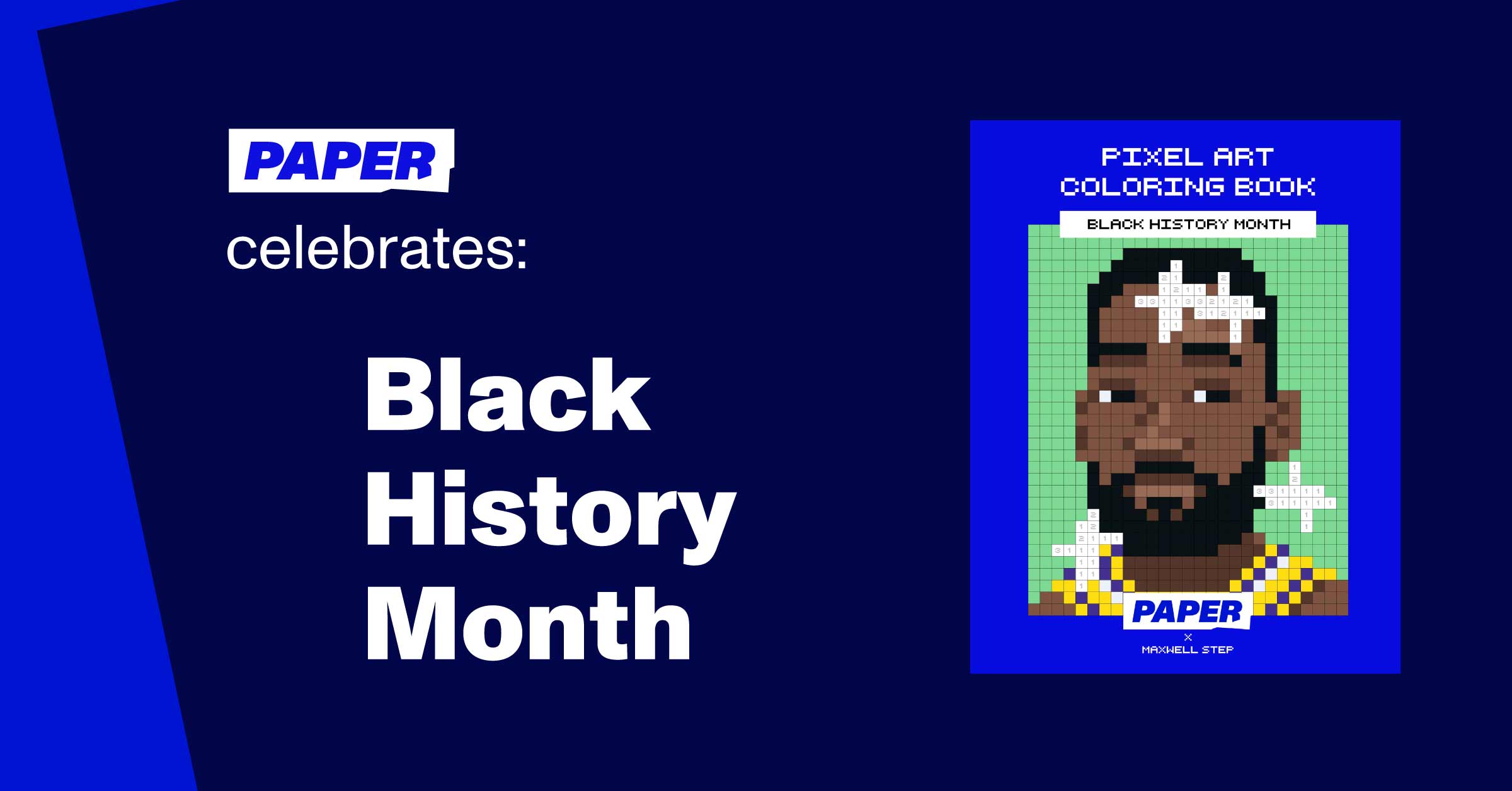 Celebrating Black History Month through art and education
Feb 2, 2023 3:11:25 PM
At Paper, we pride ourselves on the diversity of our team and our growing commitment to social equity initiatives both inside our company and throughout our work with school districts and students.
"For me, Black History is all about preserving our stories and not letting others tell them for us."

- Maxwell Step
Equity has been a cornerstone of our culture since our earliest days. Paper was founded to help increase equity in education and close the education and opportunity gaps that adversely affect too many communities.

We believe celebrating the diversity among our team members and communities makes us a stronger company and a better community partner. As we celebrate Black History month, we want to reflect on the culture, history, and contributions of the Black community while also creating a space that amplifies and supports our current and future generations of Black voices.

To kick off Black History Month, we've partnered with Maxwell Step, an artist that works as a Product Designer at Paper. He also started selling his digital art in 2019 to share his craft with others and to show his children that they can live out their passions and highlight heroes that look like them.Maxwell partnered with Paper to create a custom coloring book featuring Black heroes that have impacted education, you can download a free copy to print out here. We're excited to support Maxwell's art by sharing this commission with all Paperites and our students as we celebrate Black History Month.
You can also support Maxwell's independent business but purchasing his first digital coloring book, 'Black Heroes in History.' You can also follow Maxwell on Instagram to see more of his art or purchase his prints and gift cards on his Threadless site.
We caught up with Maxwell to ask him a little more about his art and the Black History Month Theme Coloring Book project:
Share who you are and what you do at Paper?
My name is Maxwell Step, I am an independent artist that also works as a Product Designer at Paper. I live with my wife and kids, 40 minutes outside Montreal, surrounded by farms!
What's an interesting fact most people don't know about you?
I used to perform poetry from age 15 to 23!
How did you initially get into art? Is digital art your main medium?
From what I remember, I got into art at around five years old. Digital art is my primary medium, but I have used many others mediums in the past.
Tell us more about your business: When did you start it? What inspired you to start it?
I sell all types of art as an independent artist. I started doing so in 2019 because I wanted to share my art with others and be an example for my children so they know they can grow up to be successful artists if that is their passion.
As a father, what do resources such as your coloring book mean to you?
It allows my daughters to be creative while learning about people who look just like them. It gives them another outlet to express themselves while knowing they can accomplish everything they set their mind to. It gives them the freedom to be unique and unapologetic while having great examples to look up to.
A big thank you to Maxwell for sharing his passion for art with us at Paper, our students, his children, and the world! Be sure to follow Maxwell to see what amazing art he creates next!
Interested in joining Paper and our mission to increase equity in education? Check out our Careers site for available positions.