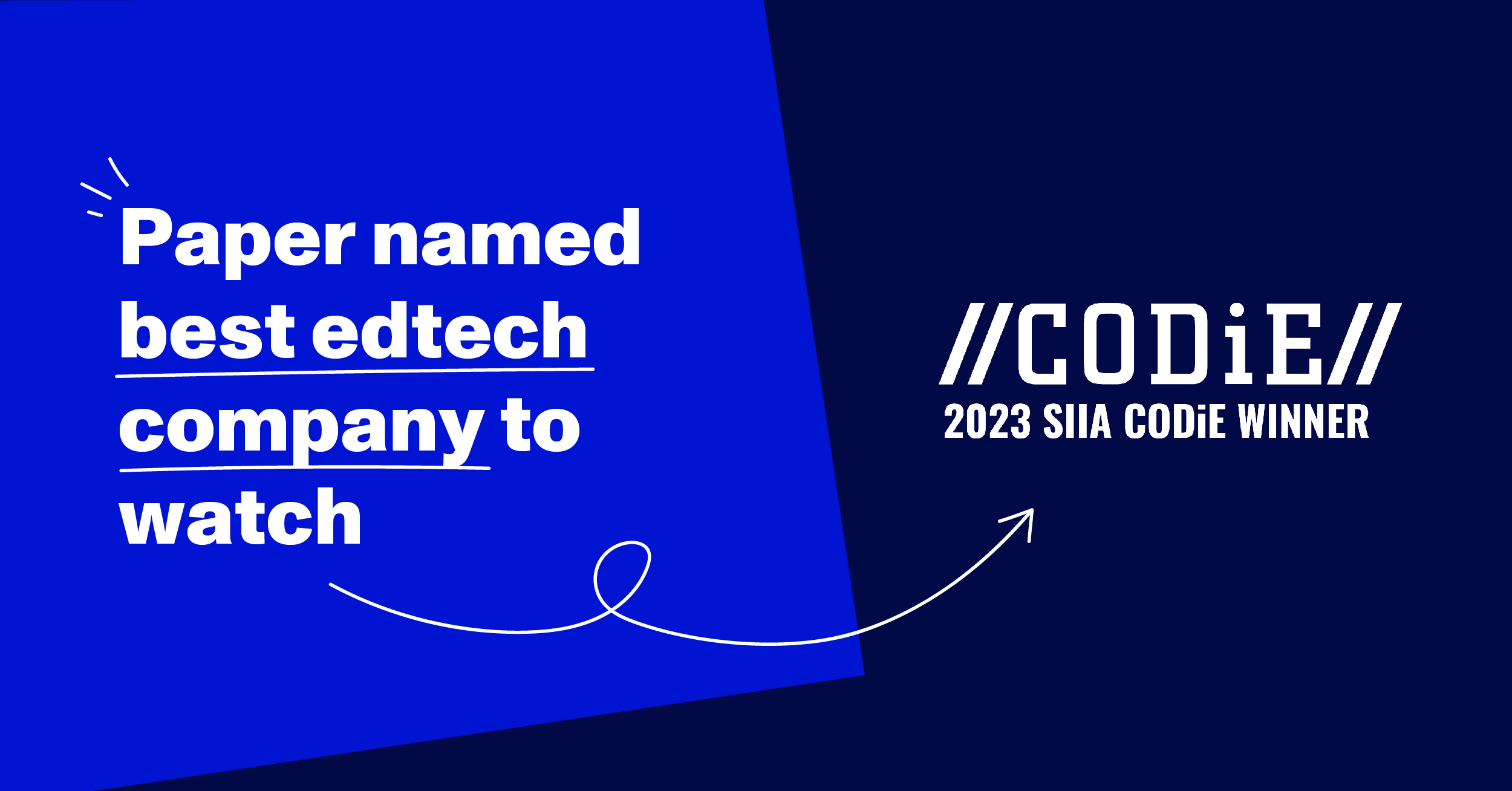 Paper™ recognized by SIIA as best edtech company to watch for
Jun 27, 2023 10:25:39 AM
Paper™, the leading Educational Support System (ESS), was named the best edtech company to watch for in 2023 as part of the annual SIIA CODiE Awards.
The prestigious CODiE Awards recognize the companies producing the most innovative Education Technology products across the country and around the world. Finalists were selected following rigorous reviews by expert judges including educators and administrators. SIIA members then voted on the finalist products, and the scores from both rounds were tabulated to select the winners.
Philip Cutler, the founder and CEO of Paper, expressed his gratitude, stating, "We are truly honored to receive this recognition from SIIA, which highlights the remarkable growth of our company. Being distinguished in such a competitive category underscores our unwavering commitment to continuous innovation and the advancement of our ESS, ensuring that we better serve the needs of our students and educators."
Paper's ESS is an adaptive learning platform that supports students on their learning and discovery journeys across grades and subjects. This holistic approach to education ensures students receive comprehensive support tailored to their individual needs, ultimately leading to enhanced academic growth and career prospects.
"The 2023 Education Technology CODiE Award winners exemplify the outstanding products, services and overall innovation that enables learners of all types to connect with educators and educational materials," said SIIA President Chris Mohr. "We are so proud to recognize this year's honorees – the best of the best – that provide solutions to many of the critical challenges facing learners today – from access and equity, to personalized and tailored learning and beyond. Congratulations to all of this year's CODiE Award winners!"
For more details about the 2023 SIIA CODiE Awards, please visit the program's official website.