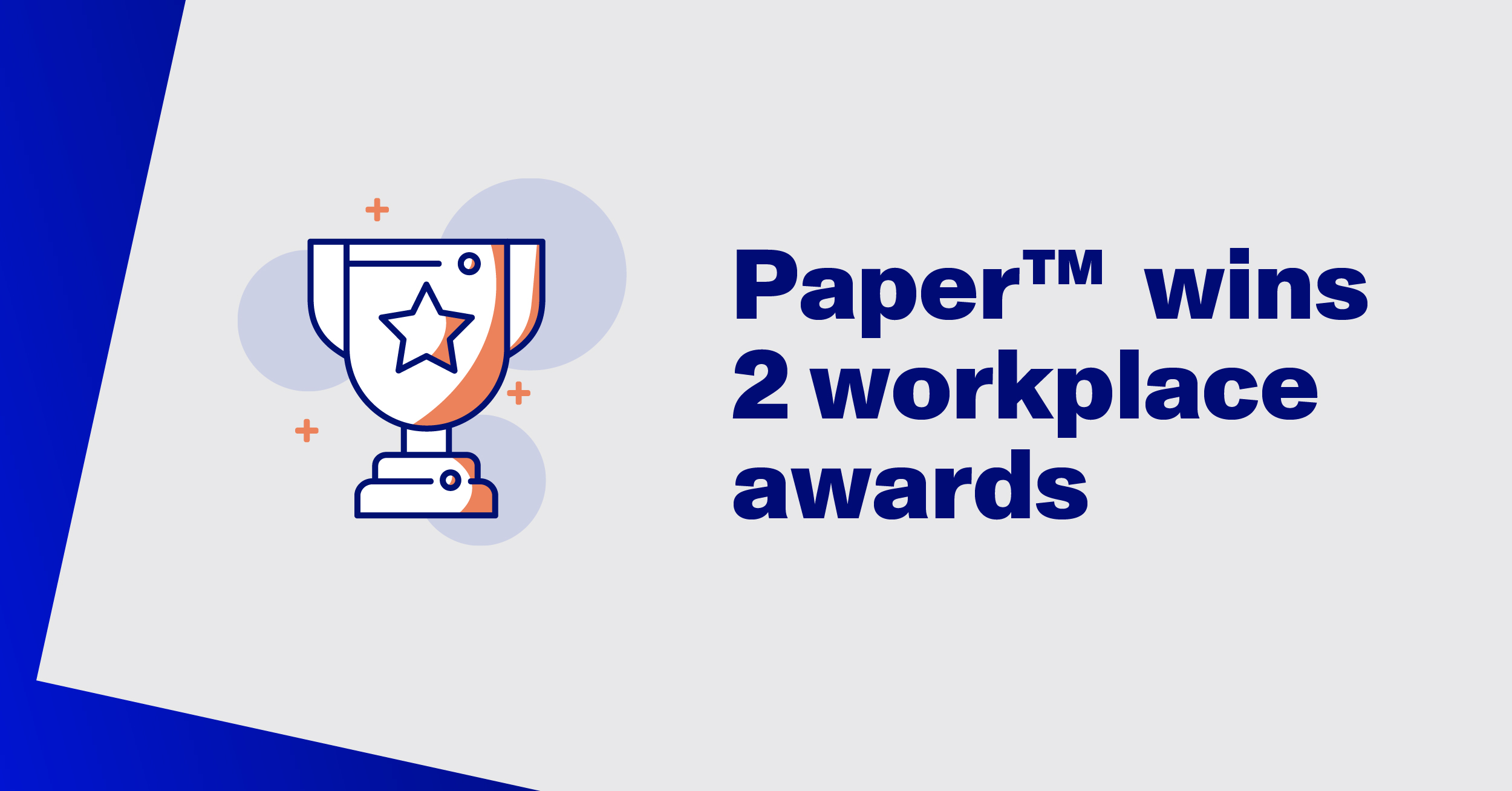 Paper™ wins two more workplace awards
Jan 13, 2023 10:15:30 AM
Paper™, the leading Educational Support System (ESS), is proud to announce that our organization has been named on Built In's 2023 Best Places to Work list and has earned a VIBE Award from The Muse in the Work Flexibility Category. After winning three awards for our People, Culture, and HR efforts in the last quarter of 2022.
As Paper continues to grow, our People team is dedicated to the programs, processes, and experiences that create an engaging and safe workplace for our team members. Our leadership team provides regular feedback opportunities through Officevibe, Kudos, and Culture Amp, then works to understand that feedback and use it to make improvements across the organization. These continuous improvements include creating opportunities for professional growth, increasing personal well-being, promoting DEI, and offering more perks and benefits.
"It's great to see Paper recognized as a top company of our size across the United States," said Joe Humphries, Paper's Vice President of People. "We know that a thriving work culture is paramount for delivering on our goal of helping every student reach their potential."
Built In, a leading online community for startups and tech companies, determines winners for Best Places to Work based on an algorithm, using company data about compensation, total rewards, and companywide programming. To reflect the benefits candidates are searching for frequently on Built In, the program also weighs criteria like remote and flexible work opportunities, programs for DEI, and other people-first cultural offerings.
"I enjoy the flexibility in my role. I have tutors on my team across five different time zones, so I can adjust my schedule to work different times of the day to meet with them outside of traditional business hours," said Shelby, Tutor Manager, Paper.
"VIBE" stands for "voted in by employees" and is presented by The Muse, a national recruiting and HR platform. As the name suggests, the methodology combined The Muse's own data as well as votes from employees, who ranked the strength of their company's perks and benefits.
If you're passionate about innovating, educating, and making a difference in the lives of millions of students, Paper might just be the place for you. Visit our careers page.