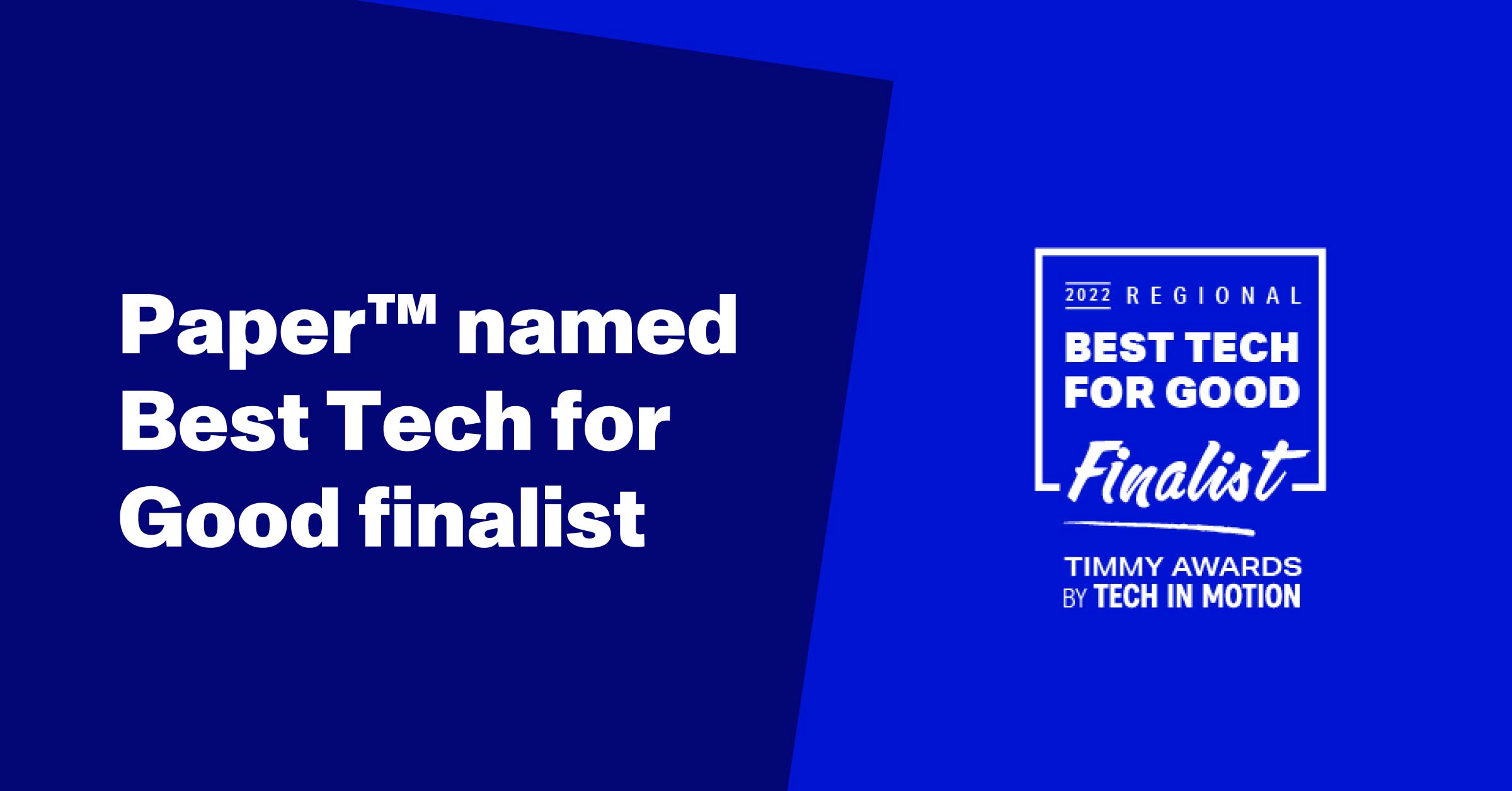 Timmy Awards announces Paper™ as 2022 "Tech for Good" finalist
Sep 26, 2022 12:46:37 PM
Tech in Motion named Paper™ a finalist for Best Tech for Good in the 2022 Timmy Awards, recognizing the top workplaces for tech professionals across North America.

Paper and these finalists have proactively responded to uncertainties and global challenges, leveraging technology to help their communities adapt, improve and grow. To vote for Paper to make it to the national round, judged by experts from companies including VMware, Netflix, and Etsy, please click here through Oct. 5th.

"Tech in Motion is thrilled to be able to honor companies that go above and beyond in working to create a better future," says Lindsay Lewis, Director of Marketing at Motion Recruitment, Tech in Motion's creator. "Our Tech for Good finalists have fearlessly stepped up to use technology through their products and services to uplift their communities, which is worthy of celebration."

The selection criteria for the Best Tech for Good are based on the following:

Applying technology to tackle today's most pressing social, global, and environmental challenges.
Developing/employing tech to set up solutions, improve quality of life & help communities adapt.
Embodying and fostering the spirit of giving back and lifting people up when they need it the most.

In addition to Best Tech for Good, the 2022 Timmys will also be handing out awards in five other categories: Best Work Culture, Best Tech Enterprise Employer, Best Tech Startup, Best Tech Workplace for Diversity, and Best Tech Manager.




To cast your daily vote for Paper, please click here.