Watch: Yelm Community Schools talks about Paper's impact as a tier 2 & 3 support plus how it benefits teachers
Yelm Community Schools Seeks 24/7 Tutoring as a Strategy to Close Opportunity Gaps
Students really feel that Paper provides the kind of support they need.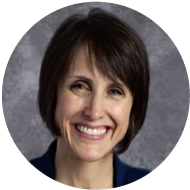 Giving students academic support to succeed while lightening the load on teachers
Essay review and on-demand tutoring using Socratic method bolsters teachers' approach when they aren't available.
About the student population
Yelm Community Schools serve learners across two counties spanning two hundred miles.
Enrollment
English Learners
Socioeconomically
disadvantaged

5,433


3%
-

47%


-