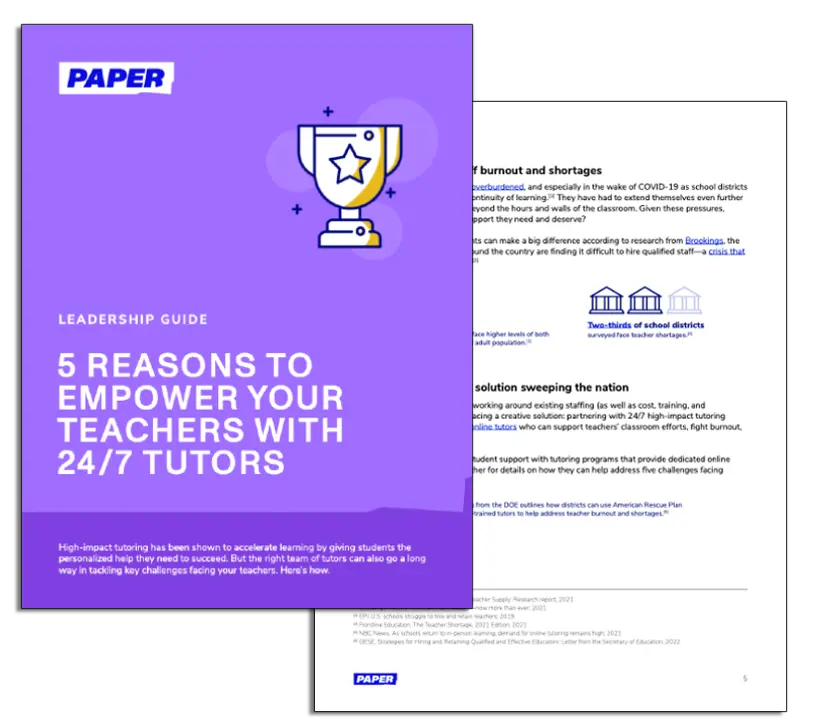 5 reasons to empower your teachers with 24/7 tutors
The right team of tutors can go a long way in tackling key challenges facing your teachers. Here's how.
Data-backed insights surrounding teacher burnout and staff shortages—and how districts can address these pressing issues.
Five reasons to rely on 24/7 tutoring to support teachers' classroom efforts, fight burnout, and supercharge productivity.
Success stories from school districts across the U.S. that are using tutoring to give educators a boost.
Thoughts from teachers on why having 24/7 tutoring available for students helps them both inside and outside the classroom.
We all know the impact of tutoring on students' learning.

Study after study has shown how both in-person and online tutoring programs can improve student outcomes and advance equity goals.

But better access to tutoring also presents significant benefits for teachers.

These benefits include support for students that reinforces teachers' instruction. In full, the process avoids adding to teachers' workloads and is delivered by experts who keep them in the loop.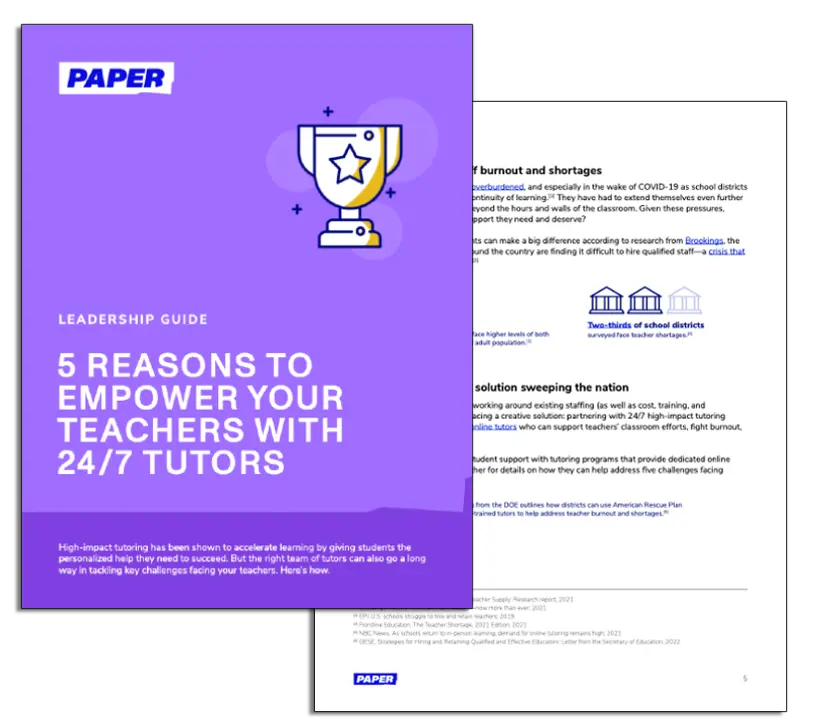 Districts across the country are working around existing staffing challenges by embracing 24/7 high-impact tutoring providers to leverage first-rate online tutors who can support teachers' classroom efforts, fight burnout, and supercharge productivity.
When teachers can lean on tutors to help students grasp concepts, teachers can direct their energy toward other responsibilities, build relationships, or simply get the rest they deserve.
Let's talk about your goals
Looking to implement high-dosage tutoring at your school or district? We'd love to show you how Paper can help make it equitable, scalable, and cost-effective.