KCBS Radio San Francisco features Paper as an equitable solution to help accelerate learning for over 140,000 students
Keith Irish, Assistant Superintendent at South San Francisco USD, discusses how Paper supports their diverse student population with unlimited, 24/7 tutoring, available in multiple languages.
By partnering with Paper, 15 school districts in the Bay area are providing free, unlimited access to 24/7 tutoring. In South San Francisco USD, the district plans to fully replace their homework center model with Paper. Hear more from Keith Irish here.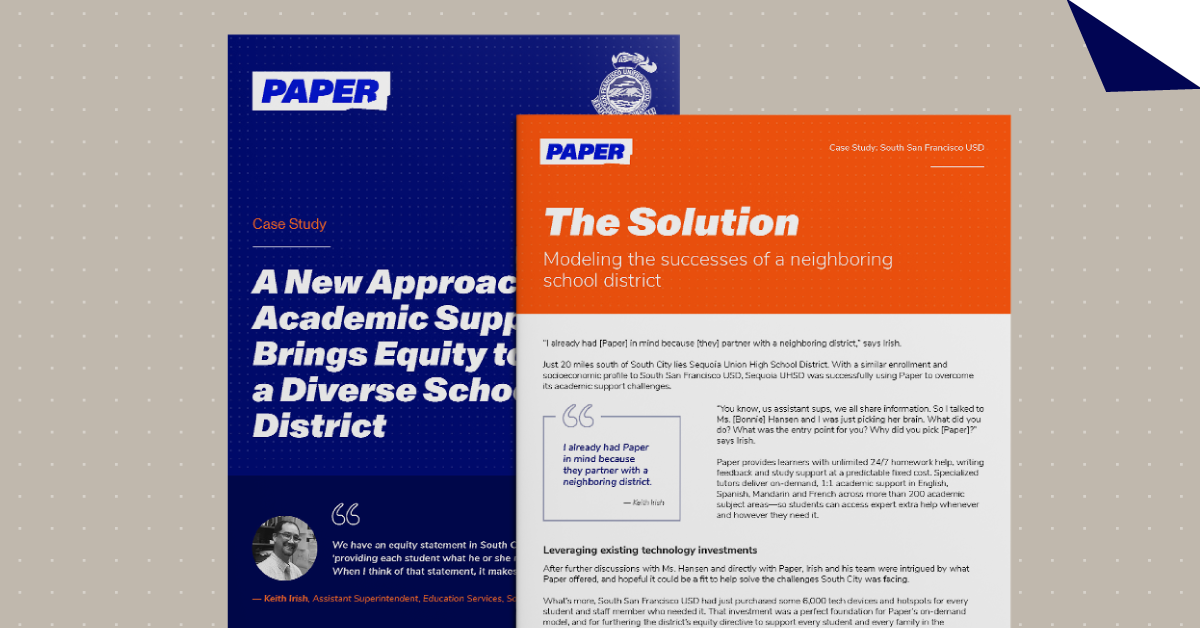 A new approach to academic support brings equity to a diverse population of 23% of student who are English learners, and 41% of students who are socioeconomically disadvantaged.

With coaching from Paper tutors, South San Francisco USD students of every ability are turning in more polished writing work and grasping academic concepts faster—especially in math. Families and teachers are offering positive feedback.
Learn how Paper can help meet your unique challenges and needs