KODE 12 ABC: First school district in Missouri to launch free online tutoring for students
Webb City School District Superintendent Dr. Tony Rossetti discusses new partnership with Paper.
KODE 12 ABC: Webb City launches free online tutoring service for students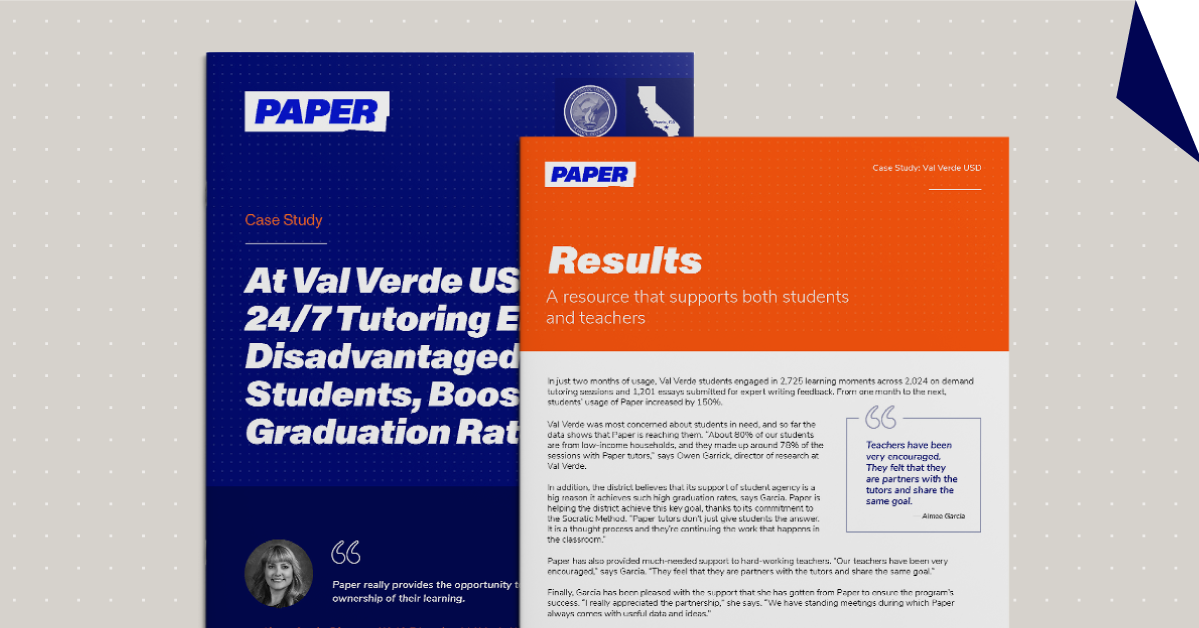 Administrators in the Val Verde Unified School District (CA) sought an academic support solution that would be available for students anytime teachers weren't.

And with the additional challenges brought on by distance learning, no teacher had enough hours in the day (or night) to serve all students in need.
To best support their students, Val Verde USD chose Paper's unlimited, multilingual 24/7 tutoring platform.
Expanded learning opportunities
Let's chat about your district's needs and how a 24/7, cost-effective high-dosage tutoring program could support them using relief funds.