Student Testimonials for Essay Review
We asked students from Pasadena USD, CA, how getting writing feedback from Paper's tutors has helped them improve their work.
About our partnership with
Pasadena USD
Pasadena USD partnered with Paper in September 2020. Initially, the partnership only covered secondary students, but the district expanded to include middle and elementary students by December of that same year.

One area that has seen the most growth during the partnership is students' use of Essay Review, thanks to a collaborative effort between Paper and the district to motivate students to try it out.
Watch what they had to say
" frameborder="0" allow="accelerometer; autoplay; clipboard-write; encrypted-media; gyroscope; picture-in-picture" allowfullscreen>
Students can submit any written work, including essays, lab reports, research papers, or college application essays.




Tutors provide detailed notes on grammar, structure, and content. All work is checked for missed citations or plagiarism.




Teachers receive higher quality submissions that cut down their grading time.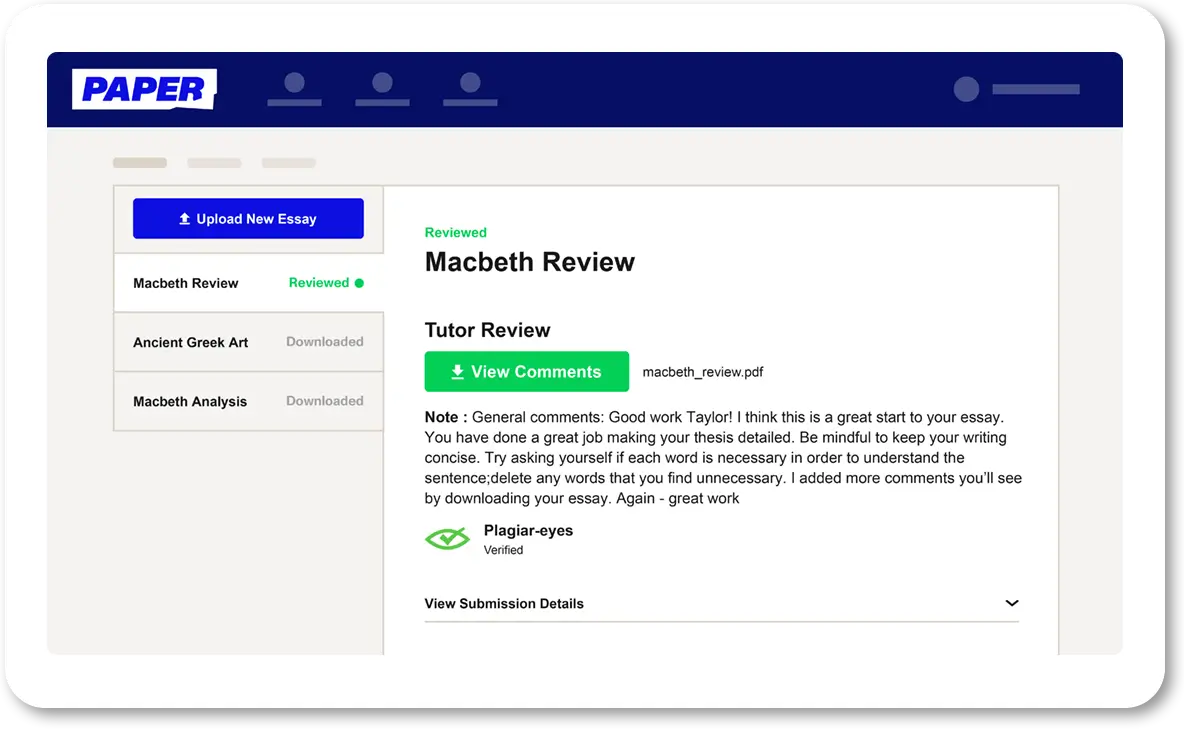 Students, in their own words.
Want the unfiltered take on how students felt about their Essay Review experience? Take a look at their video testimonials.
These videos have been edited only for clarity and time. They are only being shared thanks to the written approval from parents and the district.
Give students academic support where, when, and how they need it
Let's talk about your district goals