Why choose Paper's Tutoring Program?
Nearly every option for academic support runs up against the same limitations: equity, cost, and scale. Paper's tutoring solution was built to move past these roadblocks.
Districts face many challenges to providing high-dosage tutoring
How does Paper stack up against typical academic support options?
Paper delivers unlimited 24/7 tutoring at scale
Paper isn't constrained by unmanageable demand; the time of day; unpredictable costs; or the availability of teachers, tutors, or parents. Unlike typical options, Paper provides truly equitable academic support at scale—all at a fixed cost.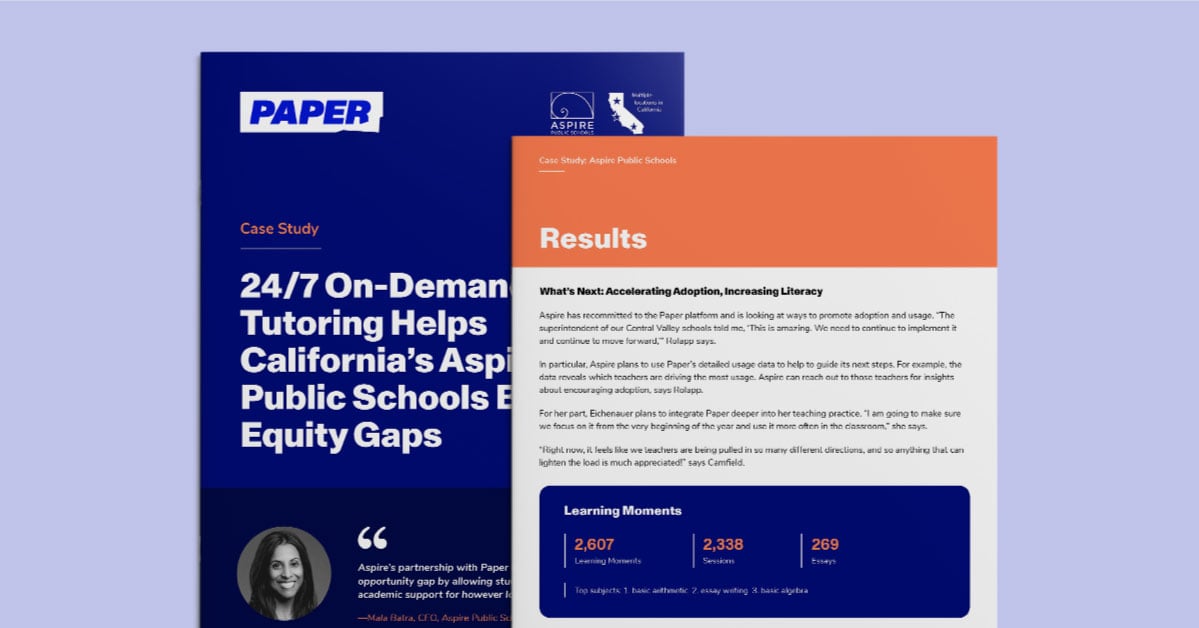 "Educators at Aspire Public Schools share how 24/7 academic support promotes student learning and self-advocacy, bolsters differentiated instruction, and frees up teachers to focus on curriculum and c...
Learn More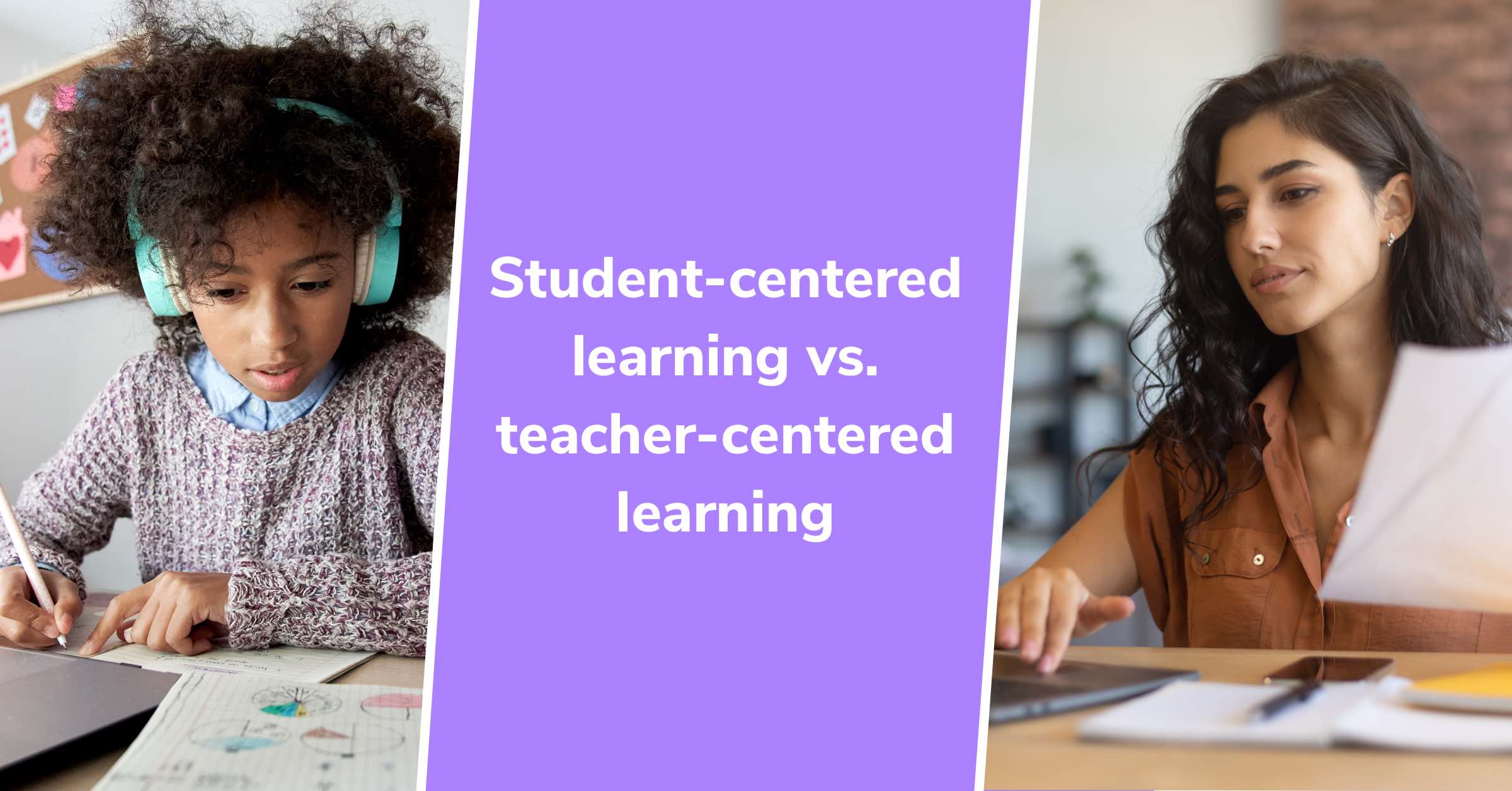 For today's educators, it's not a question of student-centered learning vs. teacher-centered learning. Here's what you s...
Learn More
Start providing unlimited 24/7 tutoring at scale
Let's talk about how we can help bring equitable academic support to your schools
The relationship we have formed with Paper over the past two years has definitely helped to mitigate homework and opportunity gaps. Paper has been a great partner and an innovative solution to a very real problem.