Why Paper ?
Nearly every option for academic support, especially high-dosage tutoring, runs up against the same limitations: equity, cost, and scale. Unless you have Paper.
Districts face many challenges to providing high-dosage tutoring
How does Paper stack up against typical academic support options?
Paper's educational support system delivers high-dosage tutoring at scale
Unlike typical options, Paper isn't constrained by unmanageable demand, the time of day, unpredictable costs, or the local availability of teachers, tutors, or parents. You can provide equitable high-dosage tutoring at scale—at a fixed cost.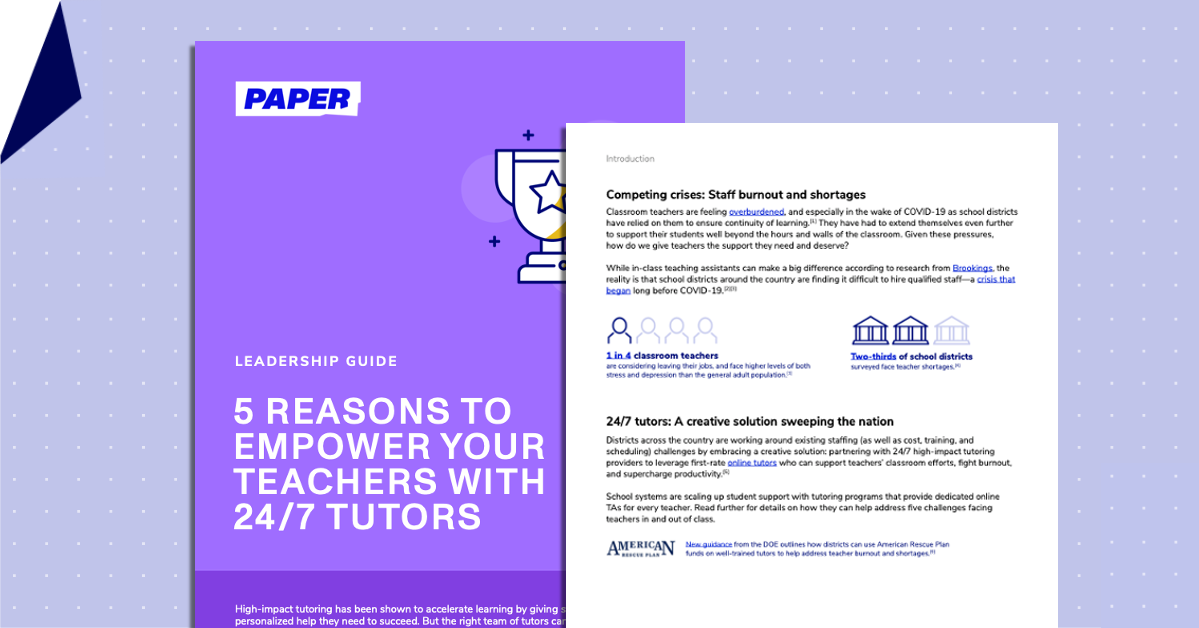 High-impact tutoring has been shown to accelerate learning for students. But the right team of tutors can tackle key challenges facing your teachers.
Learn More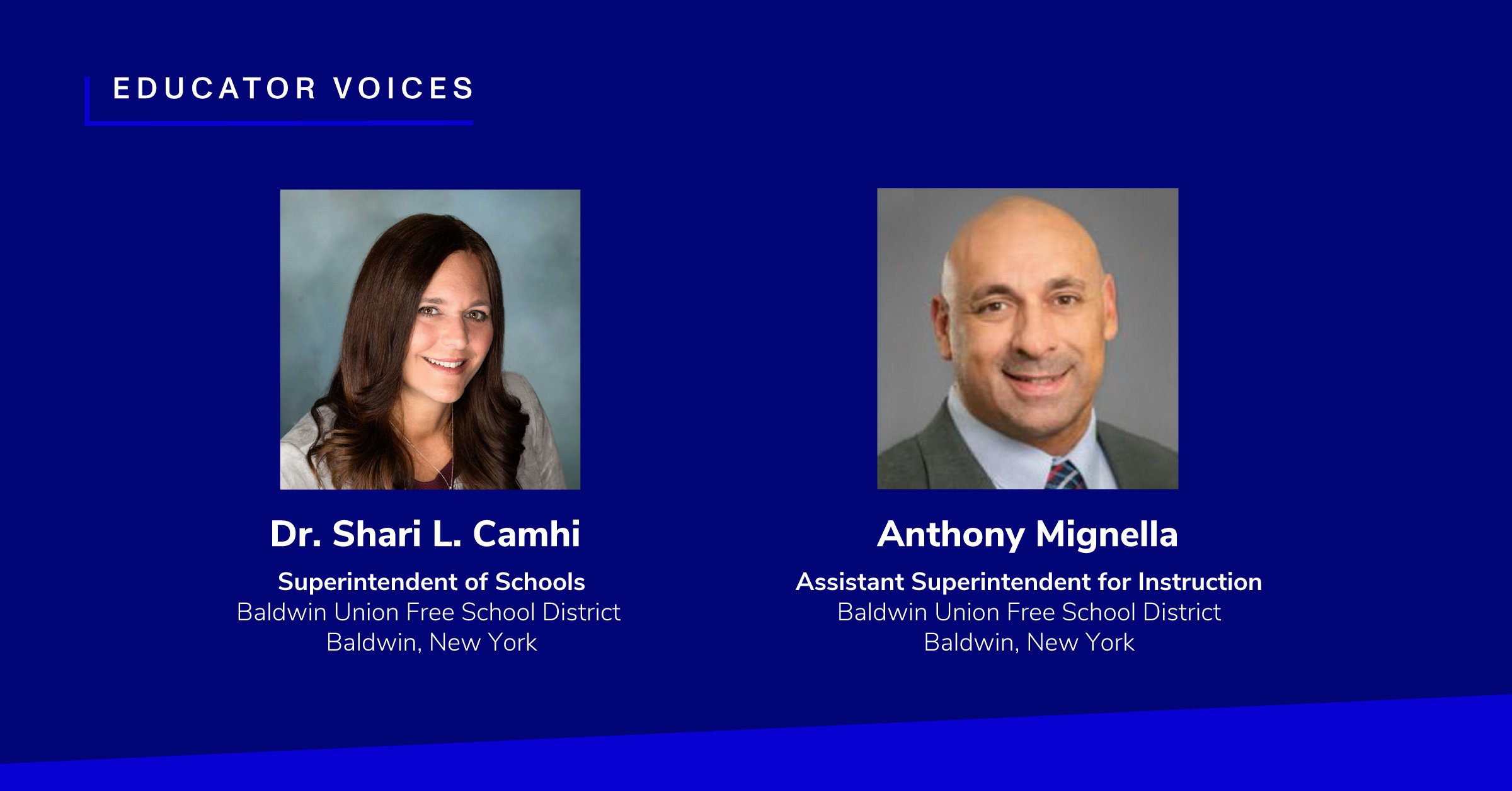 Dr. Shari L. Camhi and Anthony Mignella of the Baldwin Union Free School District in New York state joined us to talk ab...
Learn More