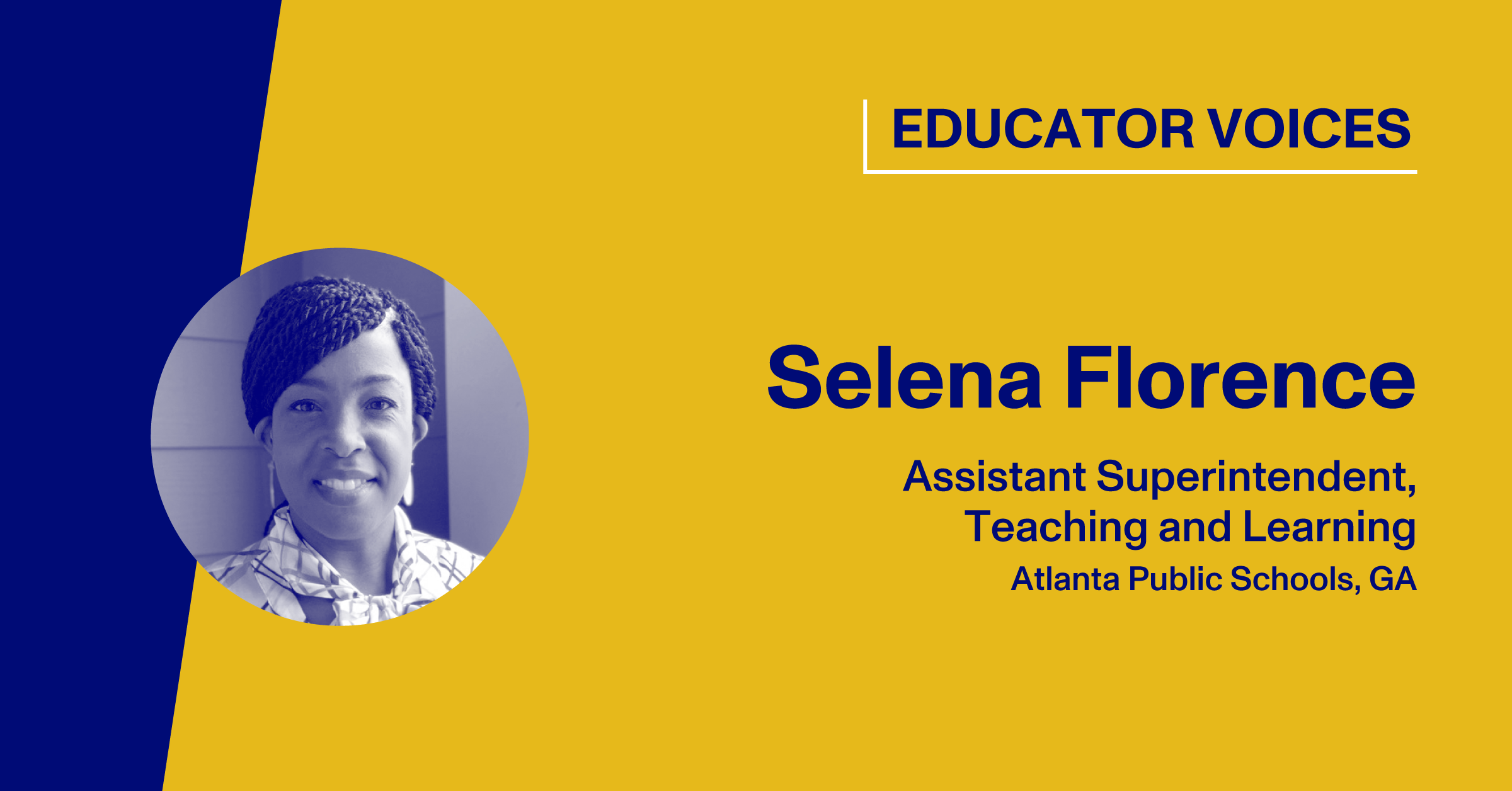 Atlanta Public Schools Get Access to Tutoring | Paper Blog
August 20, 2021
Paper is proud to support the Atlanta Public Schools community with unlimited, 24/7 high-dosage tutoring this new school year, in partnership with the Fulton County Library System. With this, APS' 52,416 students in PK-12—of which 77% qualify for free or reduced lunch—have access to free, 1:1 academic support.
→ Learn more about high-dosage tutoring
The Paper team recently sat down with Selena Florence, Assistant Superintendent of Teaching and Learning at Atlanta Public Schools, to talk about what this support means for her community and how Paper fits into APS' academic support plans. She also generously shared how the well-being of students is at the forefront of all decision-making, what was revealed about her students this year, and one recent change that her district is sticking with.
How do you think Paper will support your students, families, and teachers this year?
Paper will be helpful for our students as they are working to make up for lost instructional time from this past year. It's one of several tools that we're using to assist students as they return to face-to-face learning. Paper's tutors can support them when they're at home, trying to tackle homework or content where there may be some gaps in their learning.
As students engage in higher levels of math content, parents cannot always help and support in that specific area.
So if parents know that their child can quickly log in and get immediate help from a tutor, that will bring them a great sense of relief—especially in content areas they may not be able to help their child with.
As a teacher, it would be a huge help to know that there is someone there who can assist students when I'm not present. Students would know that they can get help from a Paper tutor any time they need additional support. I would feel that it's a partnership with Paper—that I have this partner that's on my side, helping my students in my absence.
Upenda Dubose, Director of Partnerships, also shared with the Paper team:
We have a focus on equity at APS, which Paper addresses by giving our students any time, anywhere access. It's important because not all students have access to a tutor or support at home. And this is definitely a way that we can help close that equity and opportunity gap.
What are some of the other academic support initiatives that APS is running?
We have an Academic Recovery Plan that consists of three components. We have a new universal screener, NWEA MAP, that we will be implementing this year, K-12. The goal of that screener is to make sure that we know from the beginning of the school year exactly where our students are, their areas of growth, and their areas of strength so we can build on those. Students will take that screener three times a year. We are also implementing an intervention block for all of our schools. So every single APS school will have a set time where students who need additional support will get that through intervention or enrichment. The other piece of our Academic Recovery Plan was the summer program that we held this past summer.
What is this school year's focus for APS? What's at the center of the decisions you're making?
First and foremost, it is making sure that our students are well, especially after a year of not being in a space where we saw them every day and they did not see their peers consistently. So we want to make sure that they are well and that we are providing an environment that is speaking to their specific needs socially and emotionally. Then, we will move to the academic piece of trying to make sure that we are filling in any gaps in their learning that may have occurred in the previous year.
What did you learn about your students in the last 14 months that you didn't know?
Kids are resilient. They can bounce back very quickly, as I'm sure they will this school year. I think that's the biggest thing that I learned. Our students are able to respond to whatever is placed in front of them and respond really well. I would say resilience is what I have seen from our students over the past year and a half.
What is something that APS changed in the last 16 months that you're not getting rid of?
Definitely the virtual aspect of learning. We like to say any time, any place learning. If our students need to quarantine or teachers have to quarantine, we know that's an option for us now. So the instructional technology piece that we built upon in the last year is something that we will definitely keep and rely on from now on, as we work to innovate and personalize learning for our students.



This interview, edited for clarity and length, is part of a series with educational leaders to highlight their perspectives on the changing realities of education.