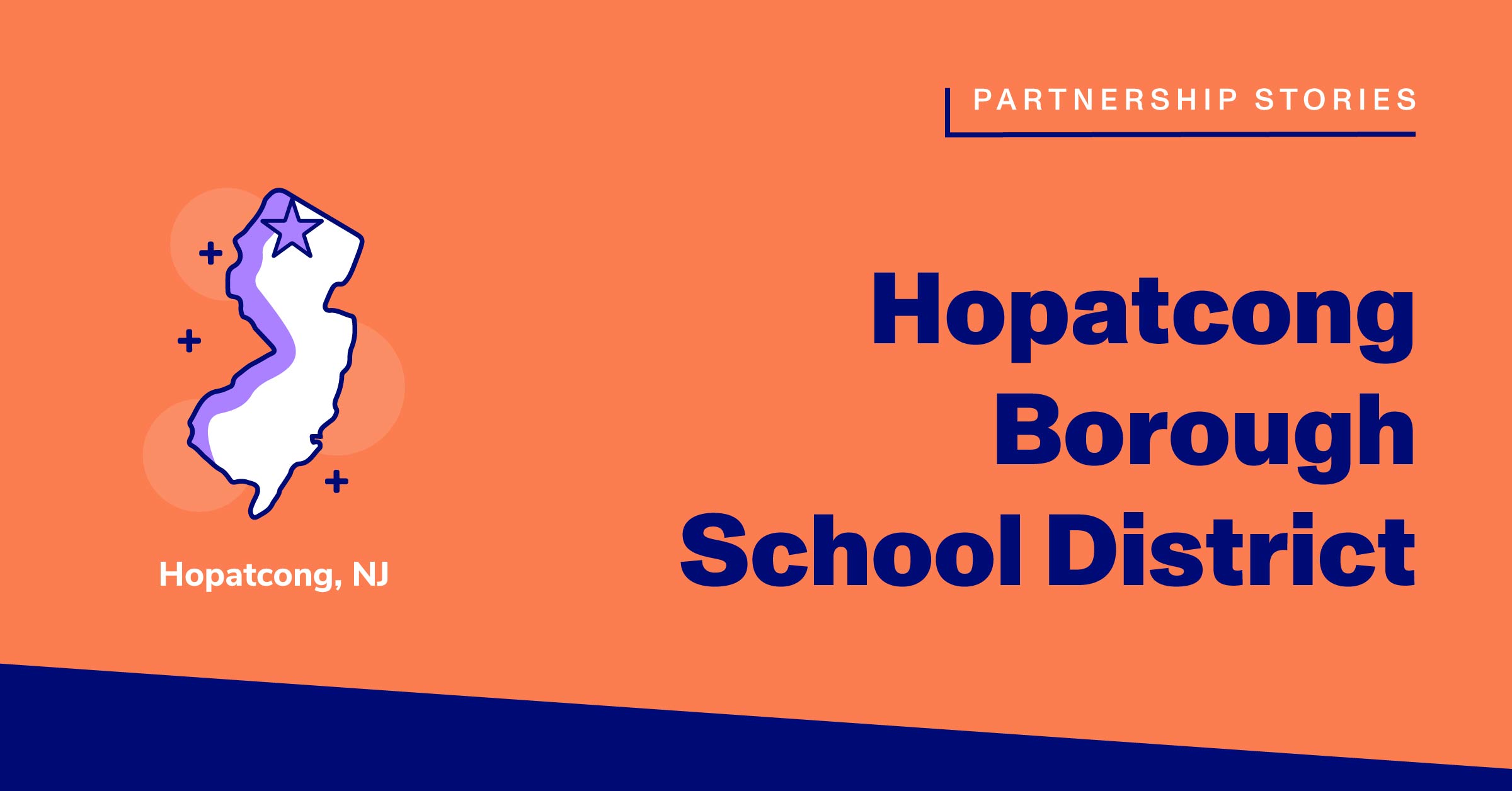 Hopatcong Borough School District picks Paper™ for 24/7 support
September 19, 2022
From learners in first grade to soon-to-be high school graduates, 1,293 students in New Jersey's Hopatcong Borough School District stand to benefit from academic support provided by Paper™.
Officials in the Garden State district pointed out how their busy students needed a solution that was flexible enough to provide 24/7 help without creating a financial burden for families.
Dr. Joseph Piccirillo, the district's superintendent, expressed enthusiasm about how Paper could help ensure students have the academic support they need without having to stay late at school or figure out how they're going to afford a private tutor.
"Our students have sports and activities after school, and many also balance after-school jobs, volunteering, and family obligations. This has resulted in our students fitting in homework and studying throughout all hours of the day and night. We're thrilled to be able to offer Paper as a way to support our students so that they have immediate feedback—no matter where or when they're studying. Paper is helping us provide equitable access to academic achievement for all our students."

— Dr. Joseph S. Piccirillo, Superintendent, Hopatcong Borough School District, New Jersey
Philip DiStefano, who serves on the board of education and chairs the student achievement committee, highlighted Paper's place among the various technological tools the district has harnessed to boost student outcomes.
"Today, we have a technological advantage no other generation has had before," said DiStefano.
He also shared that board members would remain steadfast in their pursuit of new ways to help learners in the district pursue their goals.
"The board of education will use any means available to increase our students' academic success," said DiStefano.
Curious to find out how Paper can help learners in your district balance academic workloads with obligations outside the classroom? Write to our team today, and we'll be in touch.