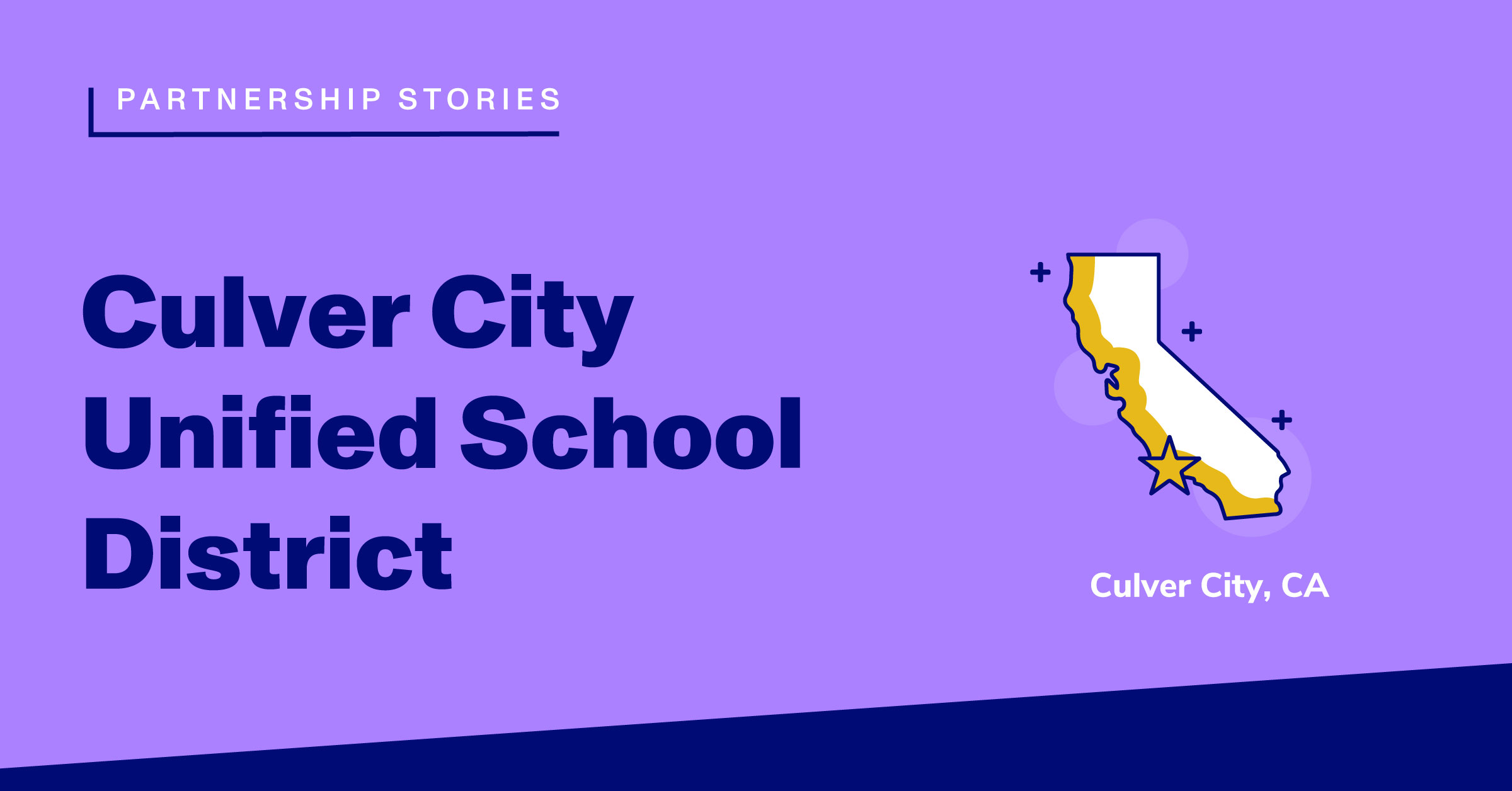 California district partners with Paper™ to support college prep
September 6, 2022
In the Culver City Unified School District (CCUSD), 2,200 students in grades nine through 12 are gaining on-demand access to tutoring through Paper™.
Officials in the Los Angeles area California district believe the partnership, which currently extends through June 2025, will support high school students as they pursue academically rigorous college preparation standards.
Quoc Tran, the district superintendent, emphasized how help from Paper can buoy efforts to ensure students are adequately prepared for college-level courses. In particular, he highlighted a linkage with the district's efforts around A-G requirements, a reference to high shool classes that align with minimum admission standards for many public colleges and universities in California.
"As CCUSD expands A-G access, college prep courses, and college classes at West LA [College] and Santa Monica College, Paper offers 24/7 tutoring that will support students as they access these opportunities."

— Quoc Tran, Superintendent, Culver City Unified School District, California
With 24/7 help available from experienced tutors, CCUSD administrators—including leaders at Culver City High School (CCHS)—believe that learners will now have a valuable additional resource at their fingertips.
"CCHS is excited to provide this tool to our students, which is available to them at any time they need tutoring assistance," said Dr. Kelli Tarvyd, who serves as the assistant principal of curriculum and instruction for the high school.
Looking for more ways to support your students as they pursue academic excellence? Drop us a line to find out how Paper can help.