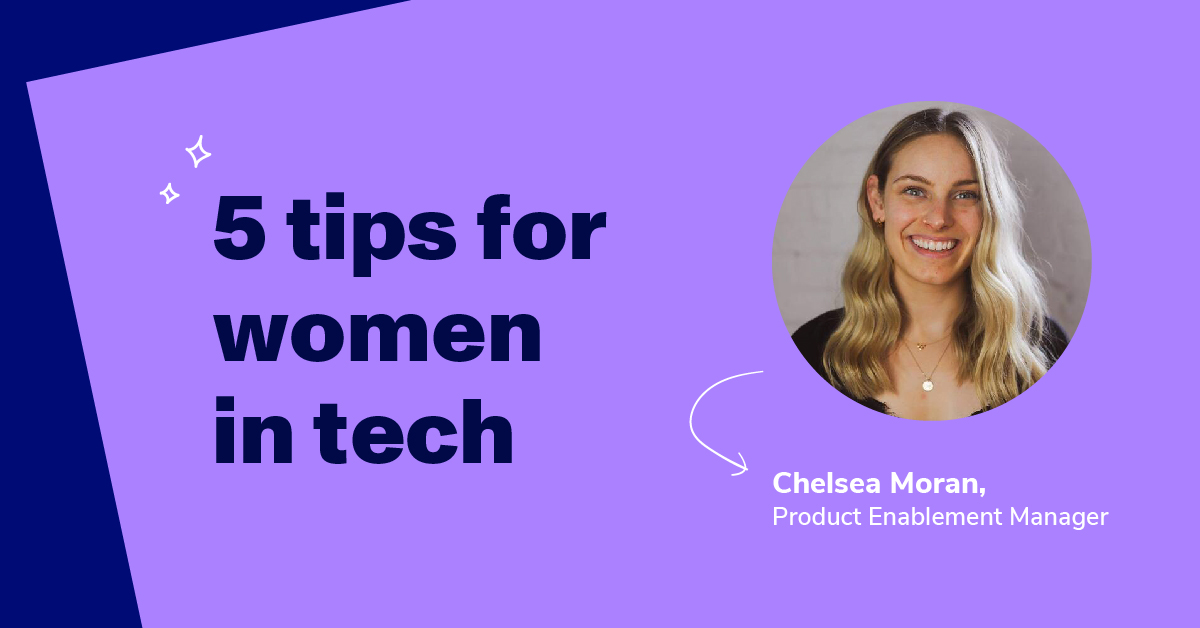 5 tips for women in tech with Chelsea Moran
Mar 15, 2023 10:05:56 AM
At Paper, we are celebrating Women's History Month by highlighting the inspirational women who help make Paper one of the fastest-growing edtech companies in the world. The dedication of all the talented women who work at Paper enables us to help millions of students succeed academically and gain confidence for life after graduation!
Earlier this month we spoke with our Director of Total Rewards, Pelin Sambells, about her work creating best-in-class benefits for Paper team members and even our part-time employees.

Today, we are excited to speak with Chelsea Moran, Product Enablement Manager. Chelsea was kind enough to provide us with her five tips for women in tech. Before we get to the tips, let's get to know Chelsea!
Where are you from and where do you live now?
I was born and currently live in Montreal, QC.
Any education you want to mention?
I studied at both McGill University and Ryerson University.
Tell us about your past experience before Paper.
I've worked in the technology industry for six years now, I first started my career as a Product Operations Specialist in a Montreal-based start-up, Element AI. I enjoyed working in the AI world, creating space for Women in Tech.
Tell us more about your role at Paper.
I've worked at Paper for 14 months, I have been given the opportunity to grow as a Product Operations Specialist to become a Product Enablement Lead, and shortly after I was granted the privilege of building and leading a team of amazing individuals as the Product Enablement Manager at Paper.
What are your current roles and responsibilities?
I contribute the most value as a Product Enablement Manager when the company is aligned and has a holistic understanding of our product. I create the most impact when I can predict and foresee gaps in our internal ecosystem. I can assess potential problems and provide simplified solutions for a more cohesive and collaborative workflow.
Here are Chelsea's five tips for women in tech!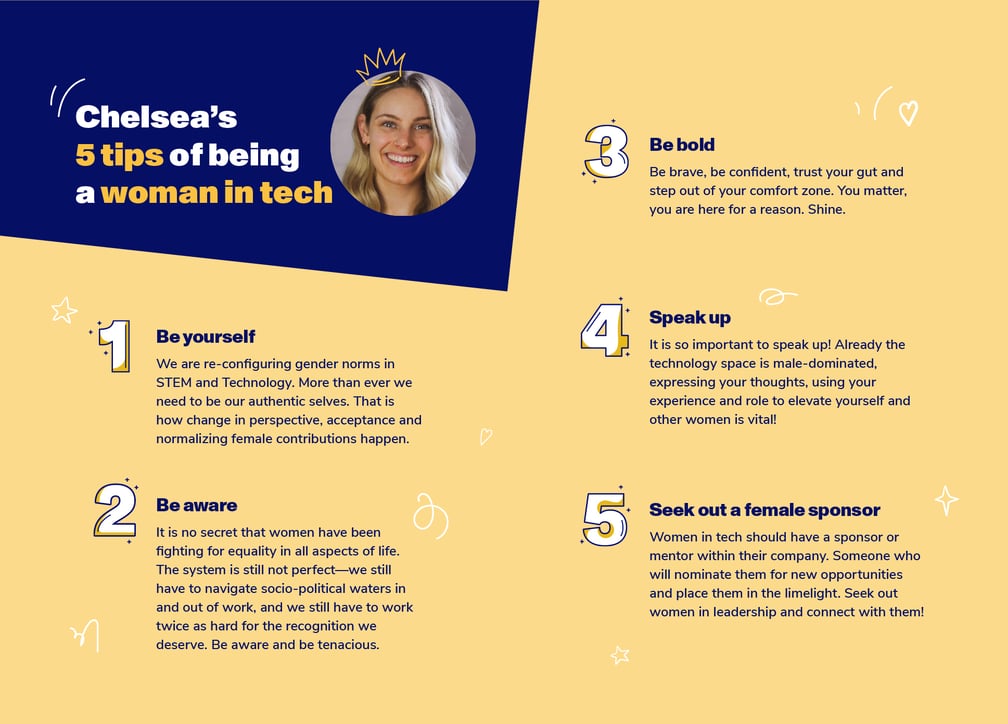 Thank you, Chelsea, for sharing your story and tips! Stay tuned for our next Women's History Month Interview with Ci Jones-Eversley!
Want to join the Paper team? Check out our open positions.