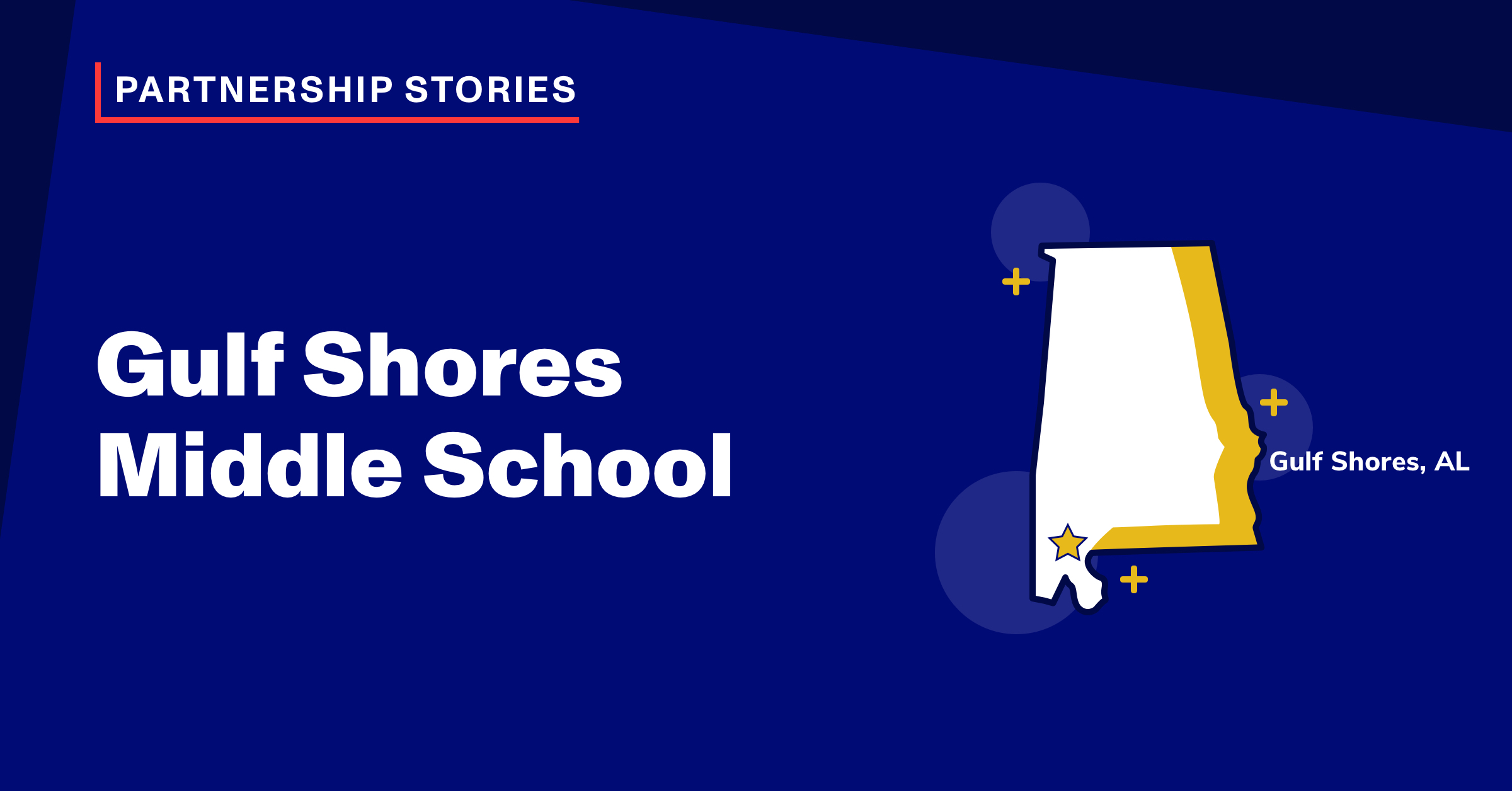 GSMS selects Paper "to equip students with personalized tools to strengthen academic support and success"
June 29, 2022
Paper is proud to welcome its first-ever Alabama partner, Gulf Shores Middle School (GSMS)!
Part of Gulf Shores City Schools, the middle school aims to foster academic success through carefully orchestrated programs that reflect the social, emotional, and intellectual needs of young adolescents.
By partnering with Paper, the leading provider of unlimited, 24/7 academic support, GSMS is giving all students the chance to seek help right as they face a roadblock—no matter when, where, or how they need it.
"Gulf Shores Middle School strives to stay on the cutting edge of student opportunities and experiences in order to enhance the educational experience and provide students with every chance to excel and broaden their range of interests and future possibilities," said Brittney Reeves, GSMS Assistant Principal and GSCS After School Program Director.
"From Jedi Academy and Greenpower Racing to Science by the Shore and immersive virtual reality lessons, our students are encouraged to pursue a wide range of passions. GSMS chose to partner with Paper to equip students with personalized tools to strengthen academic support and success."
"The one-on-one virtual tutoring provided by Paper is scaffolded and differentiated to guide students towards a deeper understanding of content. It breaks down skills to ensure students are receiving support on their level.

The virtual and 24/7 access components are appealing to our students because it is on their time and on a platform suited for their comfort. The interventions offered along with the variety of languages offered by Paper is truly innovative, and GSMS is excited to provide students with this level of customized, around the clock assistance."