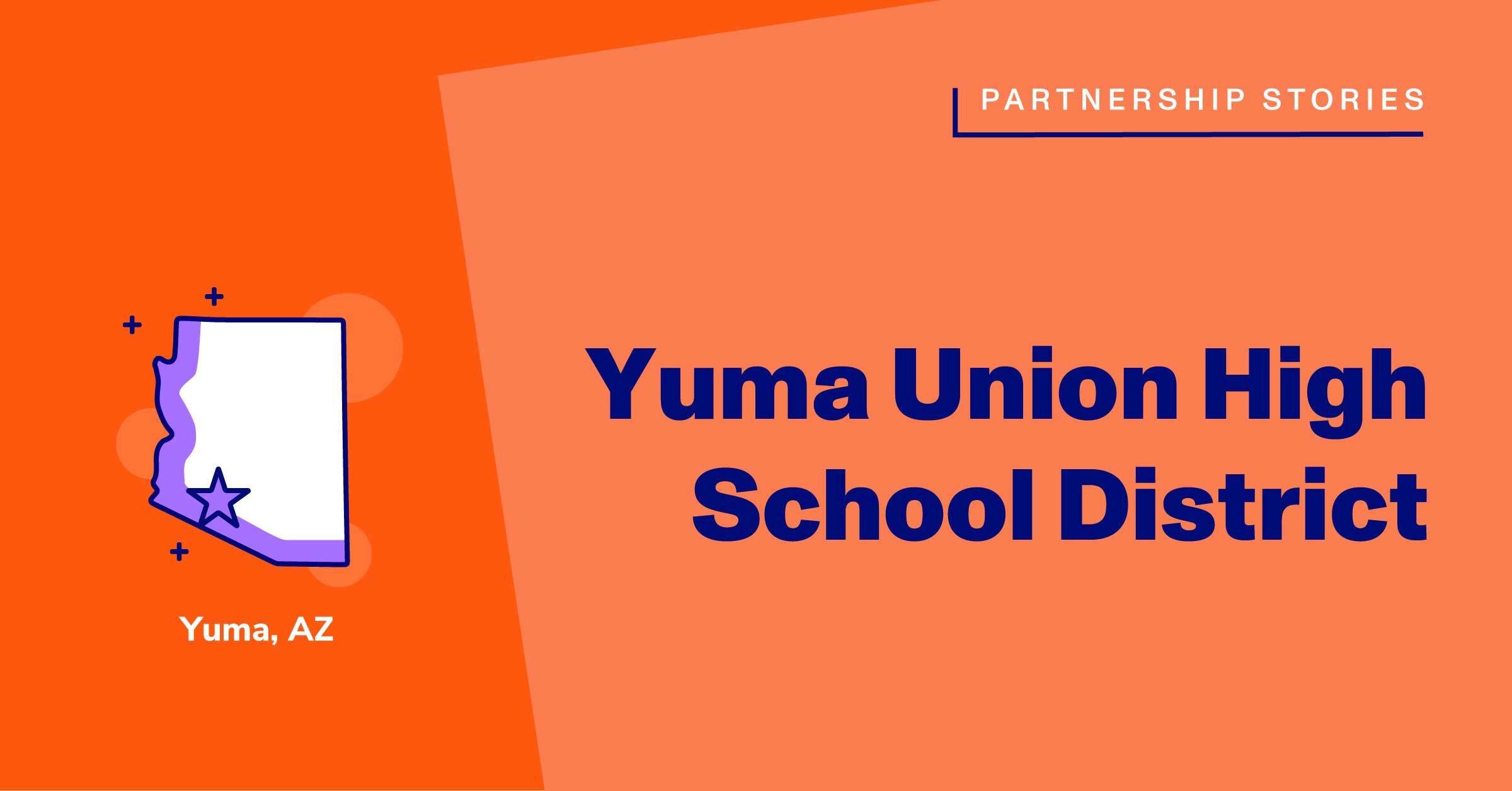 YUHSD chooses Paper to "propel" them into "the future of personalized learning"
May 30, 2022
Paper is proud to welcome Yuma Union High School District #70 as a new partner, granting all 11,500 students free, unlimited, 24/7 tutoring.
"Paper affords our students an opportunity to access tutoring support any time of day or night," said Lisa Anderson, Associate Superintendent.
"With students balancing time between school, extracurricular activities after school, social and family obligations, and the basic aspects of being a kid in 2022, choosing a tutoring option that gives them flexibility in when and how they get the support they need was obvious."
"This type of accessibility for ALL students aligns with our mission as a district and also helps propel us into the future of personalized learning."
"Paper complements the classroom instruction from our teachers, and helps students more deeply understand concepts and gain confidence," said Eric Brooks, Chief Academic Officer.
"For both teachers and administrators, we will have access to dashboards, reports, and Paper professionals who will help us navigate questions and queries."
"From the very beginning of working with Paper, we noticed a particular focus on building relationships. When they talk about our students, it's like they are a part of our staff."
"We have confidence that they will make sure that any teacher or student who has a question will get that question answered."