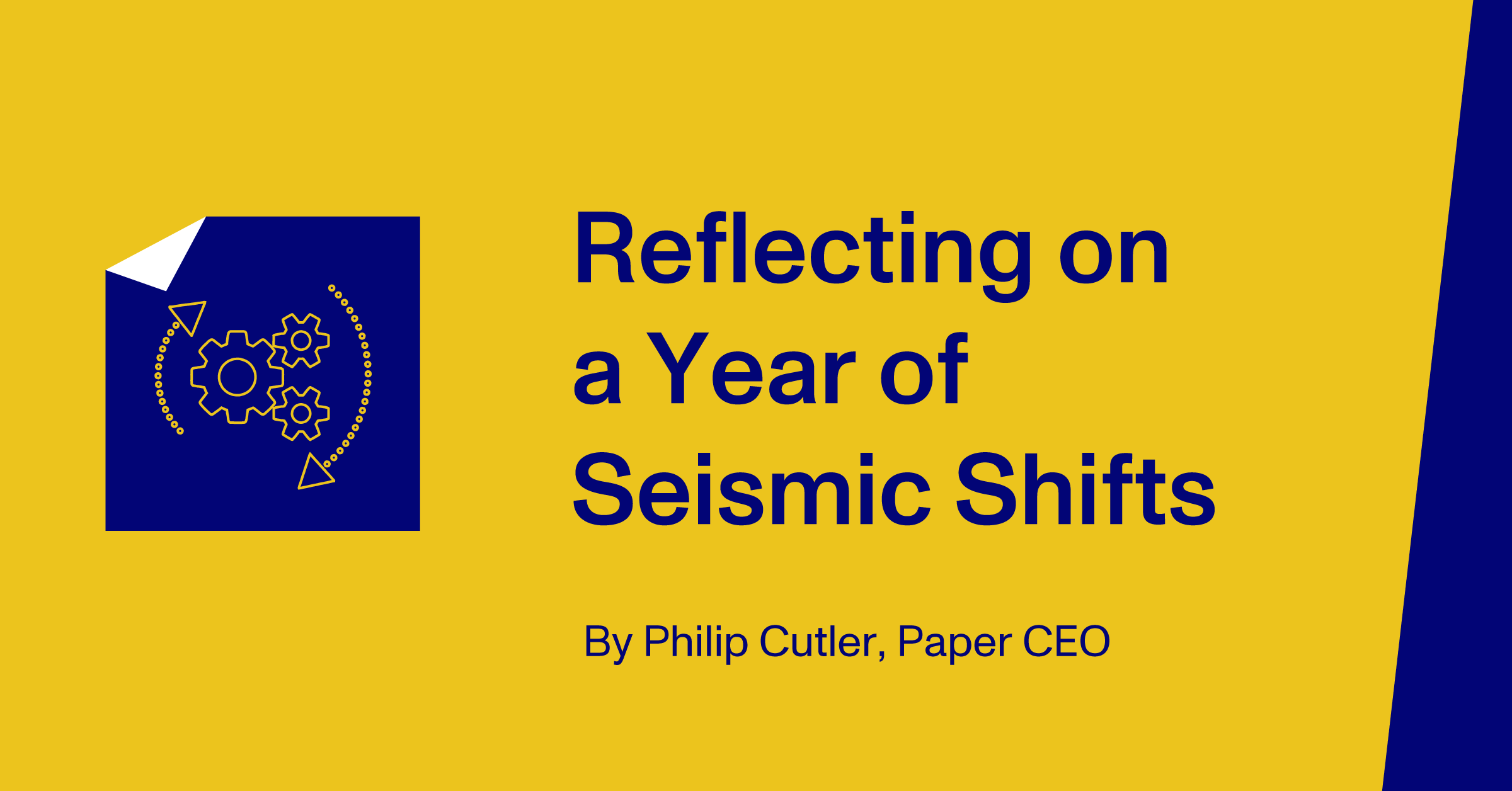 Reflecting on a Year of Seismic Shifts
March 11, 2021
On March 11, 2020, days before all of North America went into lockdown, we announced our rebrand from GradeSlam and funding round. One year later, a whole lot has changed.
For those who don't know my story, I was a classroom teacher before leaving the profession to start a company. With no business school experience and limited network outside of education, I was motivated by my passion for helping every student reach their potential and closing the equity gap I witnessed in my own classrooms.
There is no question, the skills you learn as a teacher are some of the most transferable to business. Adaptability. Reflection. Resourcefulness. Endless energy. If you are a teacher, you know exactly what I am talking about.
The truth is, nothing could have prepared me for what has happened over the last year. Heading into 2020, our biggest risk as a business was that we were too early—that schools wouldn't evolve fast enough for the technology we had developed.
In the last year, Paper has grown from 30 corporate employees to almost 100. We've seen our educator workforce expand from 100 to 600. And we've seen our user base grow from 50,000 students to over 650,000 students in just 12 months.
We are now one of the largest public educators in the US. Unlike other ed tech companies, our growth has not been driven by the move to remote instruction but rather the emphasis on educational equity and closing opportunity gaps.
Over this past year, I have had the chance to speak with hundreds of district admins and teachers. There are three main themes that have repeated themselves over and over:
1. Schools are resilient
Our school system was dealt a rough card. We all were. But the way students, teachers, and admins have found a way to make it work is inspirational. Initially, schools focused on the custodial aspects of their operations—how do we feed students who depend on school for meals? How do we ensure the safety of our homeless and at-risk youth? What about the children of essential workers?
Within days, they had action plans. Superintendents were handing out meals. Teachers were going to students' homes to check on them. Some drove around in pickups and gave distanced lessons. We made it work. The energy then shifted to adapting to the new norm. Districts developed their own virtual academies in a matter of weeks. Others turned busses into wifi-hotspots. The response and agility were astounding.
2. Teachers are drained, but they never give up
Over the last year, our teachers have had the world asked of them. The expectation is that they could suddenly learn an entirely new way of teaching, manage the needs of their students, take care of their own family, and navigate a pandemic. Still, our teachers did whatever they had to in order to get the job done. The situation was far from ideal, and many students will need strong learning acceleration to catch back up, but it was not for the lack of effort by our teachers.
3. Educational equity is a priority for every school district in America
The technology gaps highlighted when schools first closed put emphasis on supporting all students. In June, we marched in the streets to bring attention to the systemic racism that exists. Equity was no longer the goal. It was the requirement. We saw districts evolve—pre-pandemic 60% of schools were one-to-one, by September, that number was 95%. Devices are hardly a solution to the equity gap, but they are a step in the right direction. This move highlights the emphasis that districts have placed on equity. Overdue but necessary, we can anticipate continuing to see a push to level the playing field for all students.


Personally, the last year has been a challenging one as CEO. When we rebranded, I didn't know what was coming. I describe the last year as playing on "expert" mode. I needed to refocus my energy on what was most important: helping students reach their full potential and keeping my team healthy and safe.
I want to acknowledge the incredible team I have around me. I've been blessed with exceptional co-workers who inspire me and push me to be the best I can be. My advisors, mentors, and board keep me grounded and help navigate the unknown, and without you all, we would never have survived the year - let alone harness the growth that we have.
So one year into Paper, I am more bullish on education than ever before. I am convinced that we are experiencing a generational change and am proud, honored, privileged, and humbled to have a seat at the table.
I've come a long way from my days in the classroom, but the truth is, I am more a student today than I ever was before.