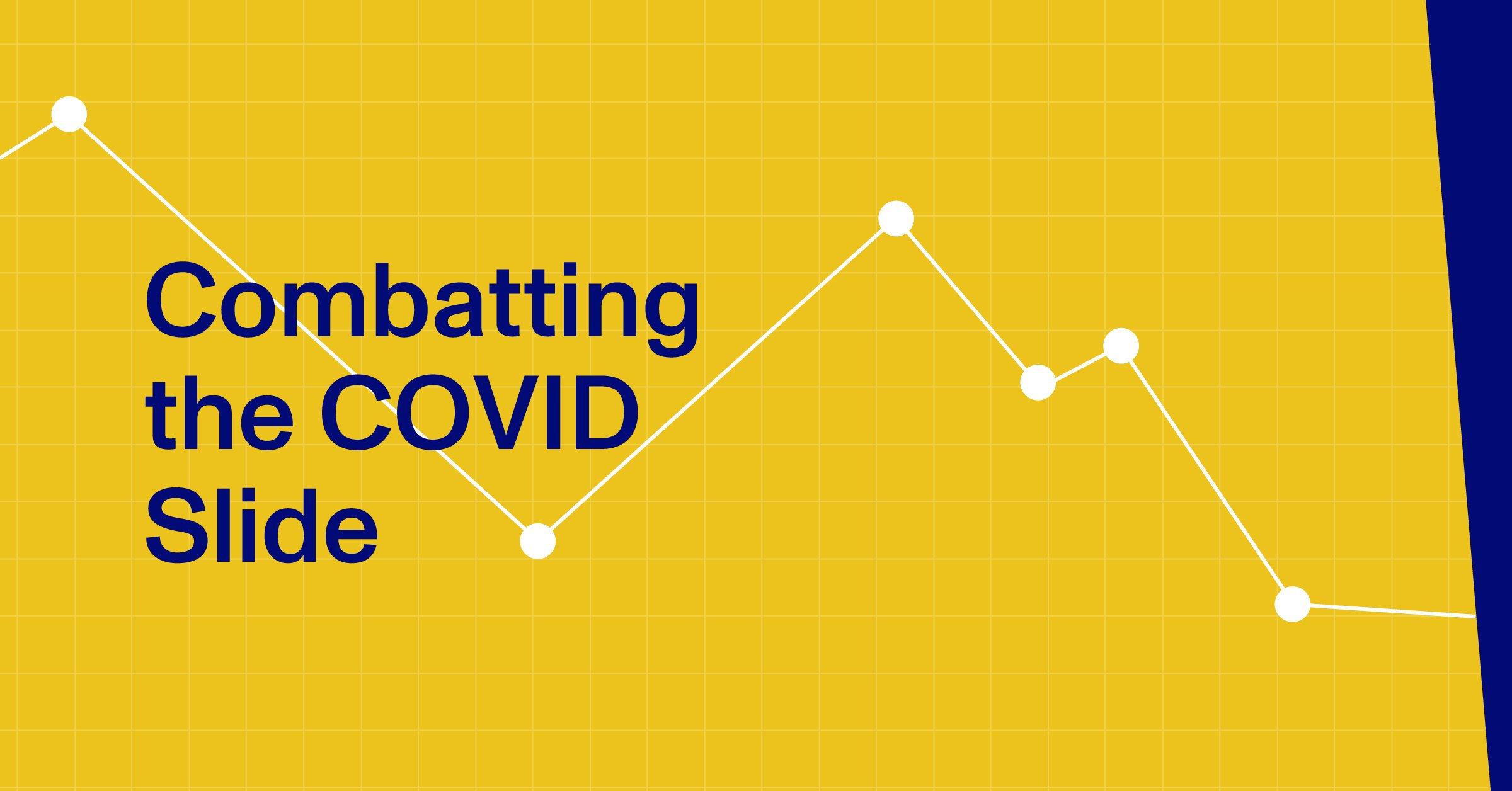 What It Will Take to Combat the COVID-Slide
August 14, 2020
Students have received varying levels of academic support since building closures. When they return to school in the fall, they will most likely have more variability in their academic skills than ever.
The Problem
With schools shifting to remote teaching and learning virtually overnight, educators have done an extraordinary job ensuring the continuity of learning. But despite their best efforts, the reality is that students are losing some academic gains, and educators are bracing for a "COVID-slide," an exacerbated summer slide, in the fall.
NWEA estimates that students will return in the fall, having lost roughly 30% of typical yearly achievement gains in reading. For mathematics, it is estimated that students will lose 50% of their achievement gains, and, in some grades, they may fall nearly a full year behind what we would observe in normal conditions.
Vulnerable students and lower-income students, who may be experiencing family income loss, food and housing insecurity, and lack of adequate internet access, are disproportionately impacted by this problem. Disparities in instructional guidance and support will further widen already glaring achievement gaps.
Disparities in instructional guidance and support will further widen already glaring opportunity gaps.
A Solution
As the new school year begins, K-12 leaders need to account for significant learning loss and find effective educational interventions. Research on tutoring shows that it is a powerful strategy in mitigating learning loss. Dr. Robert Slavin, director of the Center for Research and Reform in Education at Johns Hopkins University, Dr. Matthew Kraft, Associate Professor of Education and Economics at Brown University, and many other leading voices in education are advocating for a national increase in tutoring programs.
Dr. Slavin's extensive research has led him to conclude that tutoring is one of the most powerful interventions of all. In an article co-written by Dr. Slavin and David Steiner, the two claim that:
"Of the single interventions that could be instituted at relatively modest cost and with quite rapid speed, tutoring stands out: The research base for its effectiveness is unusually consistent and strong, the practice is internationally endorsed, and there are many college graduates who will soon look for meaningful employment."
The crisis of COVID-19 should and must find us attentive to the physical and mental health of our students—but let's not forget that academic learning is still the core responsibility of all educators. Tutoring could help mitigate what would otherwise be yet another devastating outcome of our current crisis.
[READ: How Val Verde Unified School District is Ensuring Equitable Instructional Support This Year]
The Paper team recently spoke with Dr. Matthew Kraft, Associate Professor of Education and Economics at Brown University. Dr. Kraft is a massive advocate for high-dosage-tutoring and for tutoring as a means to reduce COVID-19 learning loss.
"I think it will be worthwhile investing into that. All the projections suggest that kids are going to come back to school having lost multiple months of learning. Most kids will not have had the same opportunities to learn as they did in school, and that cuts along racial and socioeconomic lines in a way that will likely exacerbate existing achievement gaps," he told us.
I see tutoring as a way to address inequities in access to learning when we pivot to and from remote teaching, not as a silver bullet, but as a piece of a portfolio.
"Traditional whole-class instruction is unlikely to be successful when you will have students coming in probably multiple grade levels different in their academic standing—this challenge might surpass the individual capacity of even the best teachers," said Dr. Kraft.
According to Pedro Noguera, dean of the Rossier School of Education at the University of Southern California, this will further widen education gaps. Students unable to afford private tutors will continue to fall behind more advantaged classmates.
"We had lots of kids with no internet access, so they were not participating in online learning during a large part of the quarantine, but this [private tutoring] is just going to exacerbate it further," he said.
[MORE: NY School District Partners with PAPER to Provide Unlimited 24/7 Online Tutoring Access]
At Paper, we work directly with districts to provide students with 24/7 access to academic support, helping close the divide between those who can afford private tutoring and those who cannot.
Whether your model is hybrid, online, or in-person, with Paper, you could support your students with unlimited one-on-one tutoring in all subjects, and essay reviews, at a fixed cost. Students can access help 24/7, in both English and Spanish—doing some of the heavy lifting so teachers can better manage their workload.