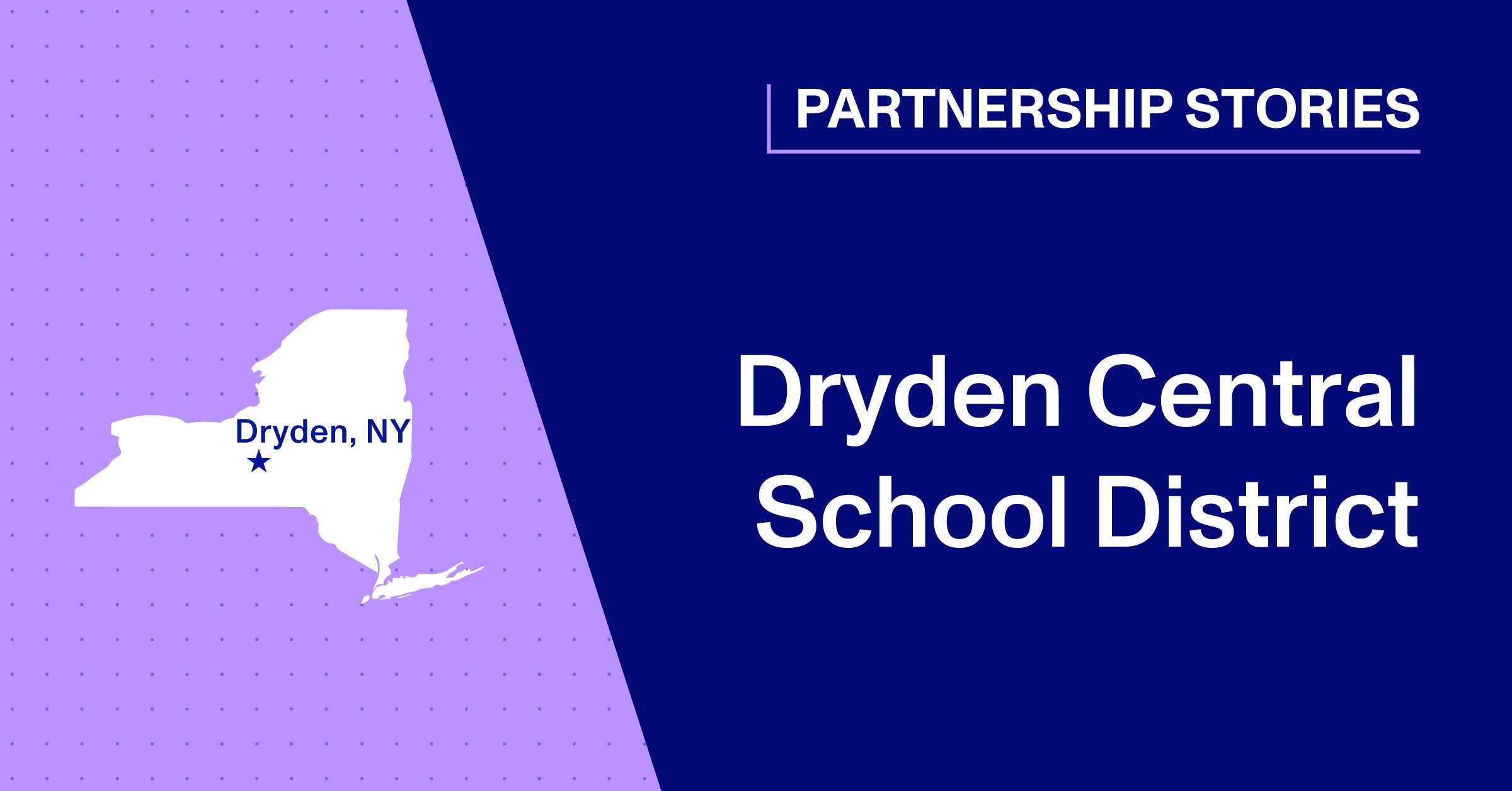 Dryden Central School District Enters 3-Year Partnership With Paper
August 10, 2020
Dryden Central School District, New York, signed a three-year partnership with Paper, the leader in personalized online learning.

This grants students across all grade-levels in Dryden Middle School and Dryden High School access to free academic support on the platform.
Superintendent Joshua Bacigalupi said:
We feel this is a great additional resource for our students and families as we transition to hybrid and remote learning models—to support all students with their learning while keeping everyone safe and secure.
In partnering with Paper, Dryden Central School District is helping close the divide between those who can afford private tutoring and those who cannot. The signing of a three-year partnership signifies the strong commitment of the Dryden leadership to round-the-clock instructional support for the entire community.
On Paper's remote learning platform, students are provided unlimited 24/7 access to online tutoring in any subject from a fully vetted Paper educator, and essay review with annotated feedback within 24 hours. Through Socratic instruction methods, students are guided through concepts to find the answers on their own.
Teachers in Paper's partner organizations have reported seeing an increase in students' grades since using Paper, and many students have reported feeling more confident with their school work.
At Paper, we are committed to helping district leaders effectively transition into fall schooling while meeting the growing needs of their students and teachers.