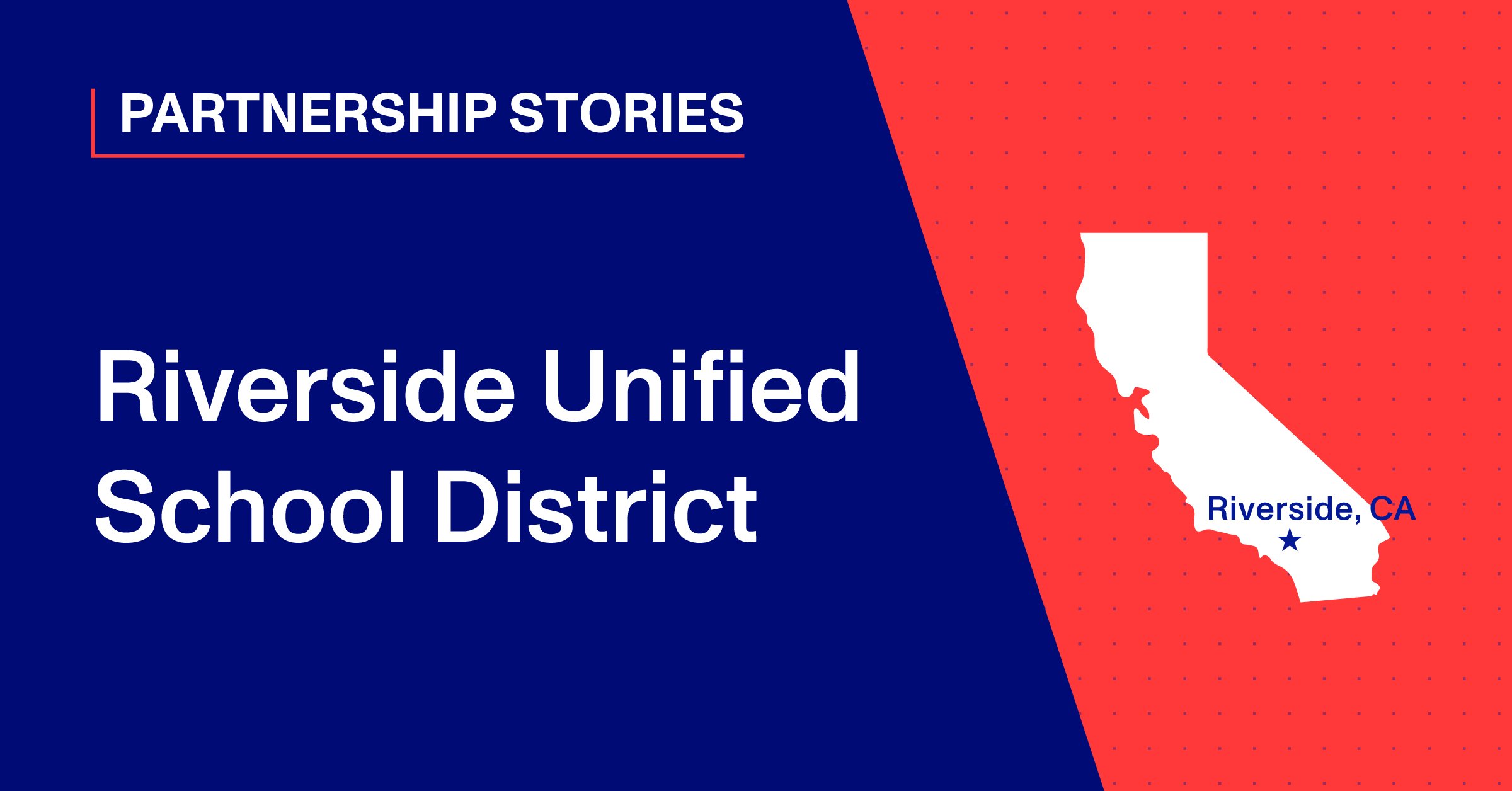 Riverside USD Launches Paper to Build Students' Confidence & Skills
November 15, 2020
Riverside Unified School District (RUSD) partners with Paper to provide online tutoring for all students in grades 5-12.
The partnership grants approximately 25737 students access to unlimited live help and essay review.
On Paper's platform, students can access 24/7 live help via chat from qualified tutors. Through Socratic teaching methods, tutors guide students in their learning to find answers on their own, to become more independent and confident learners.
RUSD has a number of Dual Language Immersion School sites, for which Paper's multilingual platform (English, Spanish, French, and Mandarin) will be especially valuable—multilingual tutors is available across all core subjects, so students can seek help in their native or preferred language.
With a free and reduced lunch rate of 61%, funding access to Paper will be an equitable step towards academic enrichment for RUSD students.
Kathy Allavie, RUSD School Board President, stated the following regarding the partnership:
Riverside Unified wants to offer our students every avenue of success we can, including tutoring opportunities with Paper. These programs can make all the difference between success and failure, and we are pleased with this partnership which will give our students added confidence and skills.
RUSD Innovation and Learner Engagement Department created the following introductory video:
On October 22, 2020, the RUSD Department of Innovation and Learner Engagement will offer a one hour webinar for families to learn about Paper. The webinar will demonstrate exactly how students can get started with accessing 24/7 live help from tutors on the platform.
RUSD educates nearly 42,000 students across 50 schools in Riverside, California. With schools dating back to the 1870s, RUSD is an award-winning school district, and the 16th largest in the state.
[ALSO: Equity, Technology, and Access: Riverside Unified's Approach to Remote Learning]
The platform also provides feedback for teachers and administrators on what students are seeking help in to inform and guide their instruction.
Paper is committed to helping district leaders meet the evolving needs of their students and teachers.