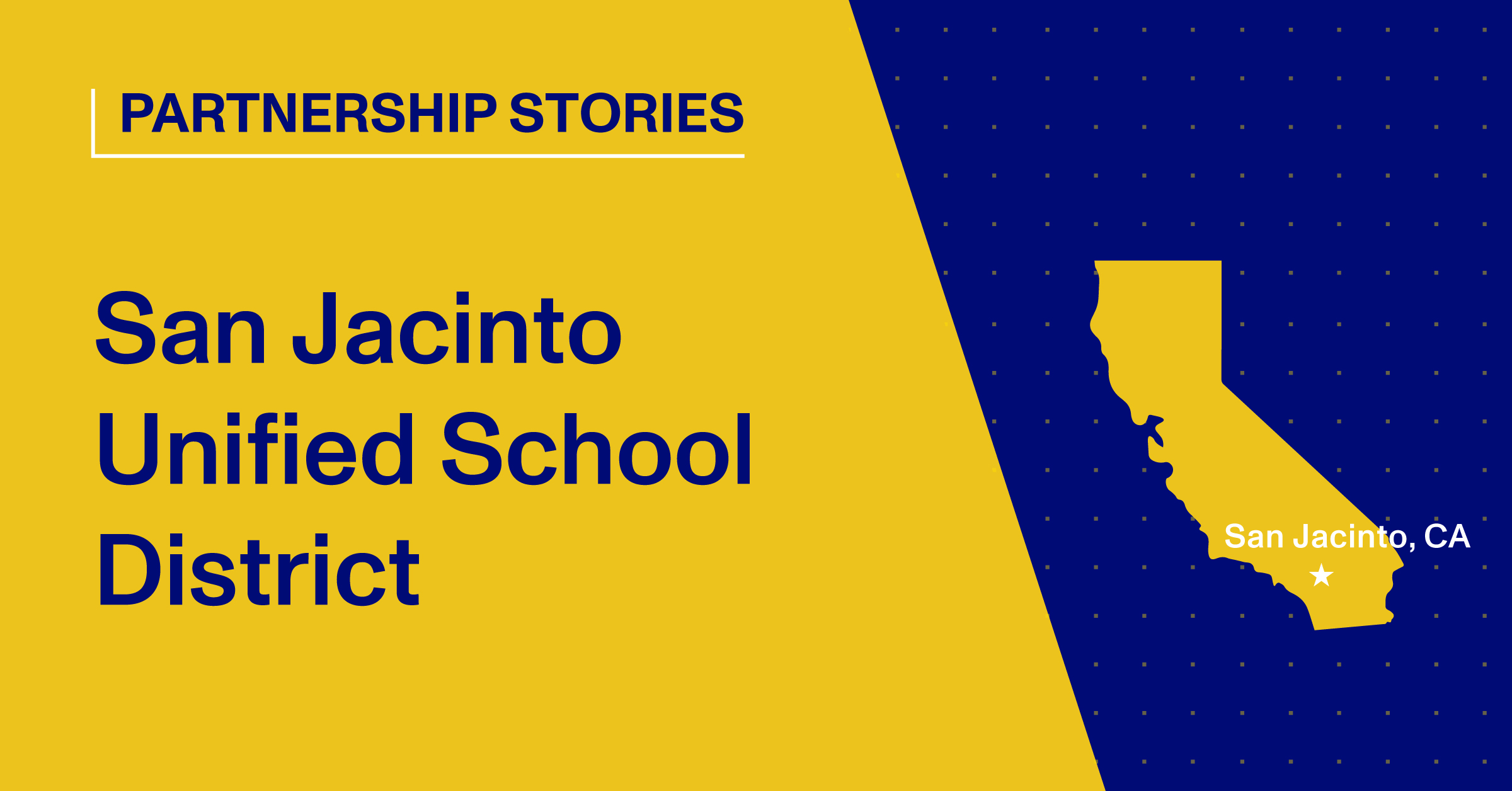 San Jacinto USD Implements Paper for Expertise Beyond the School Day
October 7, 2020
San Jacinto Unified School District partners with Paper to provide 24/7 academic support to its students. This grants approximately 4500 students in grades 6-12 access to unlimited live tutoring and essay review.
With a free and reduced lunch rate of 81.6 percent and an English Language Learner rate of 18.3 percent, implementing Paper will allow San Jacinto USD to provide students with round-the-clock multilingual assistance in all subjects from expert tutors.
Partnering with Paper is a step towards San Jacinto USD closing equity and access gaps between students who can afford private tutoring help and those who cannot.
John Roach, assistant superintendent of educational services at SJUSD stated:
"San Jacinto USD is focused on equity and access for each and every student. As we navigate the distance learning environment, we are committed to providing additional support to students through increased connectivity and additional resources as they strive to reach their academic goals."
"We believe that providing 24/7 access to tutoring and support for all of our students in grades 6-12 with Paper—especially those with the greatest need—adds an extra layer of expertise that extends beyond the traditional school day."
On Paper's platform, students can get live help in any subject from a fully vetted Paper tutor, or submit any written work and receive annotated feedback within 24 hours.
Through Socratic teaching methods, tutors guide students in their learning to find answers on their own, to become more independent and confident learners.
The platform also provides feedback for teachers on what students are having difficulty in, to inform and guide their instruction.
At Paper, we are committed to helping district leaders meet the evolving needs of their students and teachers.
Some Tweets of excitement from San Jacinto USD educators: