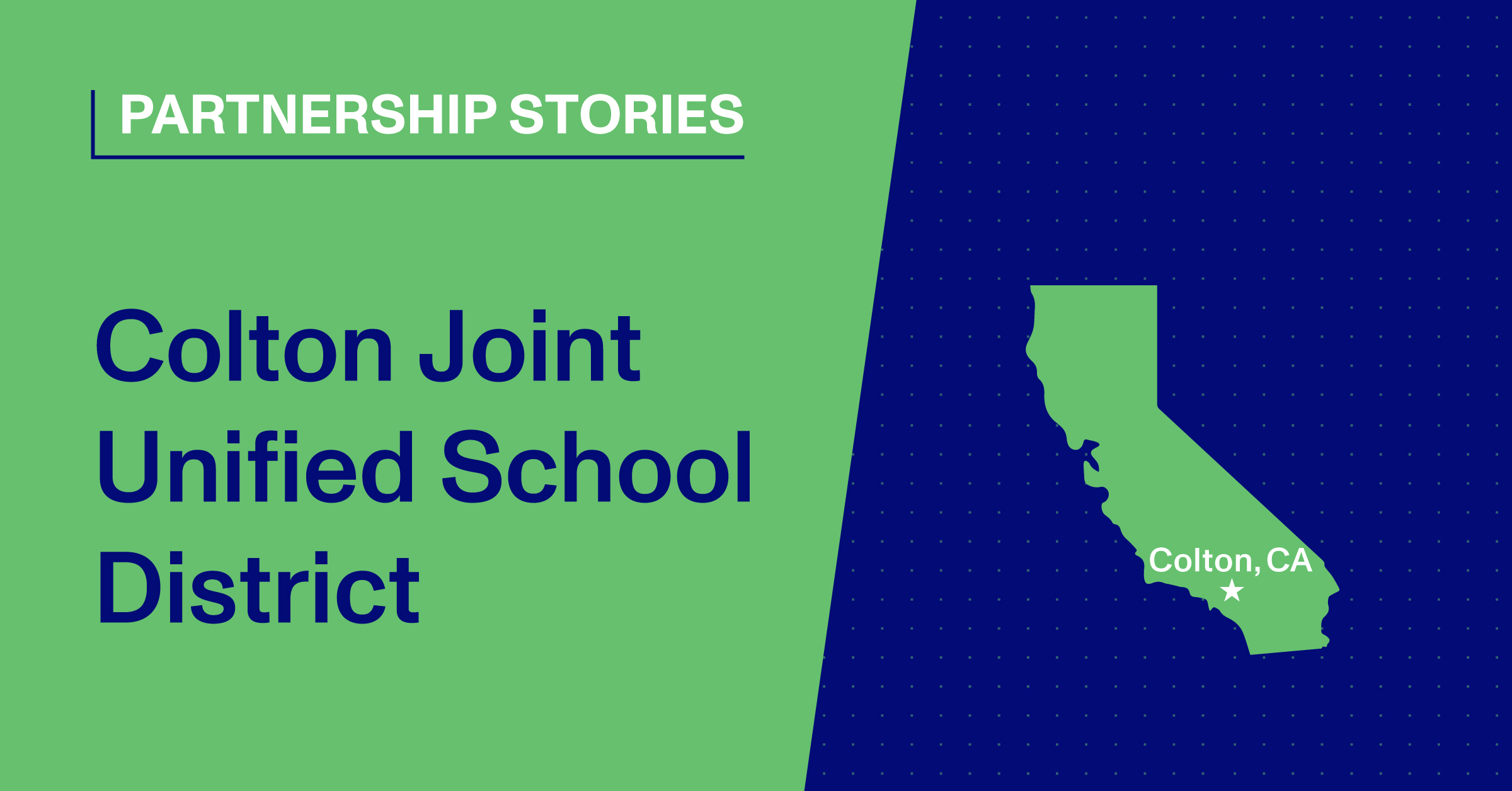 CJUSD Invests in Paper to Support Students and Teachers in Meeting Academic Needs
September 2, 2021
Paper proudly welcomes Colton Joint Unified School District as a new partner.
Using ELO funds, CJUSD is providing all 15,939 students in grades 3-12 with unlimited, 24/7 high-dosage tutoring.
Whether CJUSD students are stuck on homework, studying for a test, or need someone to read and make suggestions to their essays, there will always be experts available online to assist them via Paper's secure, chat-based platform.
CJUSD is a public school district located in Colton, CA. It serves 21,469 students, 81.6% of whom qualify for free or reduced lunch.
Our team here in Colton is excited to partner with Paper to provide our students with another resource of support that will assist students in meeting their academic needs. CJUSD has a rich and proud tradition of providing our students with opportunities that will help prepare them for future success.

Our teachers and staff members undoubtedly are stressed and feeling even more pressure to help students move forward while meeting rigorous state and district standards. We are excited to offer a reliable resource option in Paper for students that will assist teachers with this arduous task.
— Eric J. Mooney, Ed.D., Director, Secondary Education