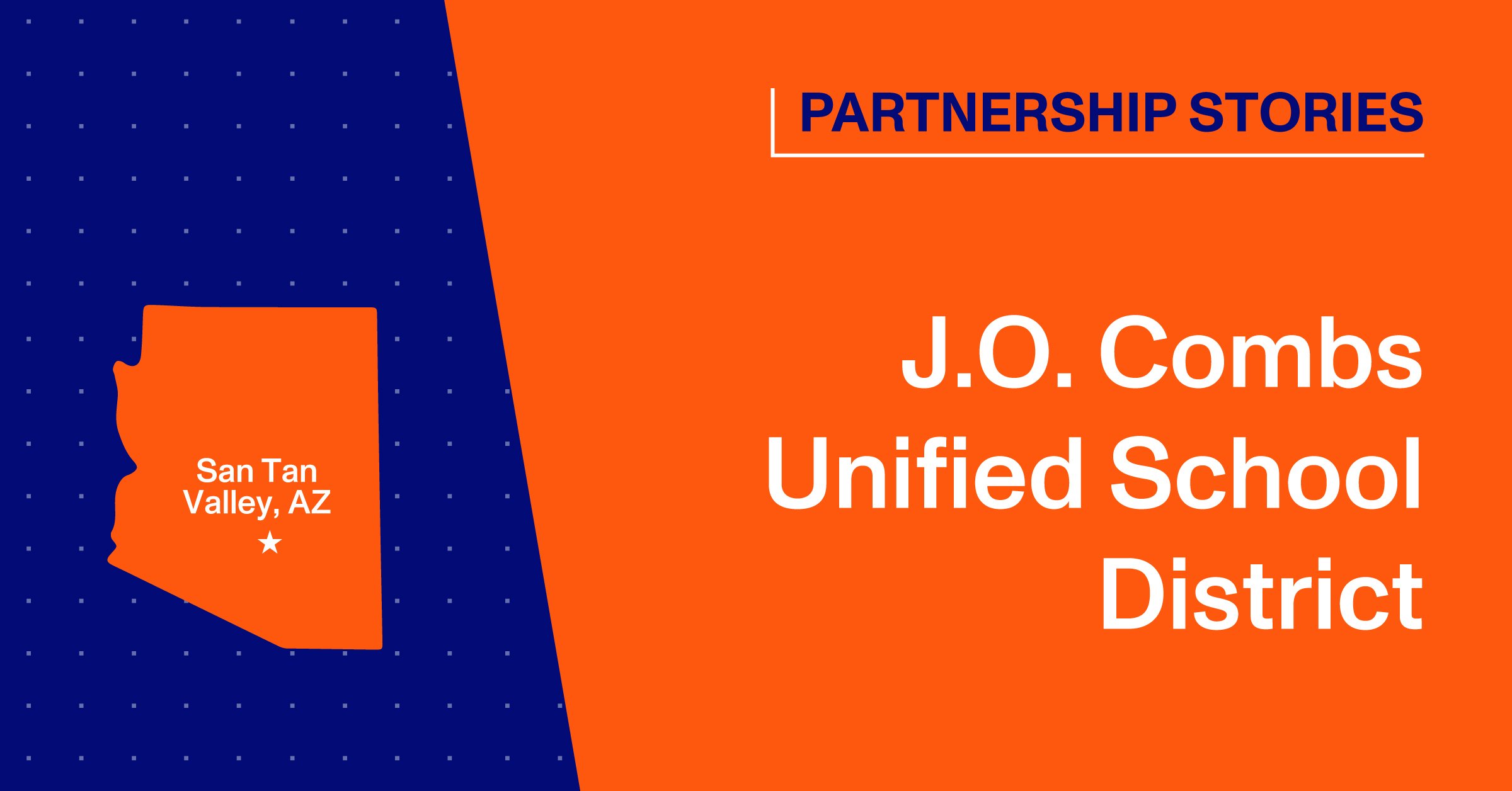 J.O. Combs USD Becomes First Arizona District to Provide Unlimited, 24/7 Tutoring
December 14, 2021
Paper welcomes its first Arizona partner, J.O. Combs Unified School District.
This partnership provides unlimited, 24/7 academic support to all 3,592 students in grades 3-12—at no cost to families.
J.O. Combs Unified School District is a public school district located in San Tan Valley, Arizona. It has 4,567 students in PK-12, with approximately half qualifying for free or reduced lunch.
"We are pleased to partner with Paper to provide 24/7 online academic help for our students in 3rd through 12th grade. Providing additional academic resources to our students and families is part of our belief that students can learn at any time and any place.

This partnership will ensure students and families get high-quality academic support at any time. Help from certified tutors ensures that our students can take advantage of all academic resources for help with their classwork, especially after school hours."

— Dr. Gregory A. Wyman, Superintendent
On Paper, students can access on-demand help via chat within seconds—with no time limit on sessions. Using the Socratic method, tutors guide students to think through problems, helping them become more confident, independent learners. Students can also submit any written work and receive detailed notes on grammar, structure, and content. With tutors serving as an extra set of eyes on every first draft, teachers receive higher quality submissions that cut grading time.
"The launch of this valuable curricular resource is not only ideal for families as they support their students post-pandemic, but it also serves as a critical tool for 3rd-12th graders to access free, high-quality tutoring in nearly every subject anytime, anywhere."

— Bruce Cox, Director of Curriculum, Instruction and Assessment
Teachers have access to all student activity on the platform—allowing them to identify learning gaps and deliver targeted instruction—while a

dministrators receive monthly reports that provide site-level reporting highlights, teacher and student engagement, and the courses and content most commonly asked about.