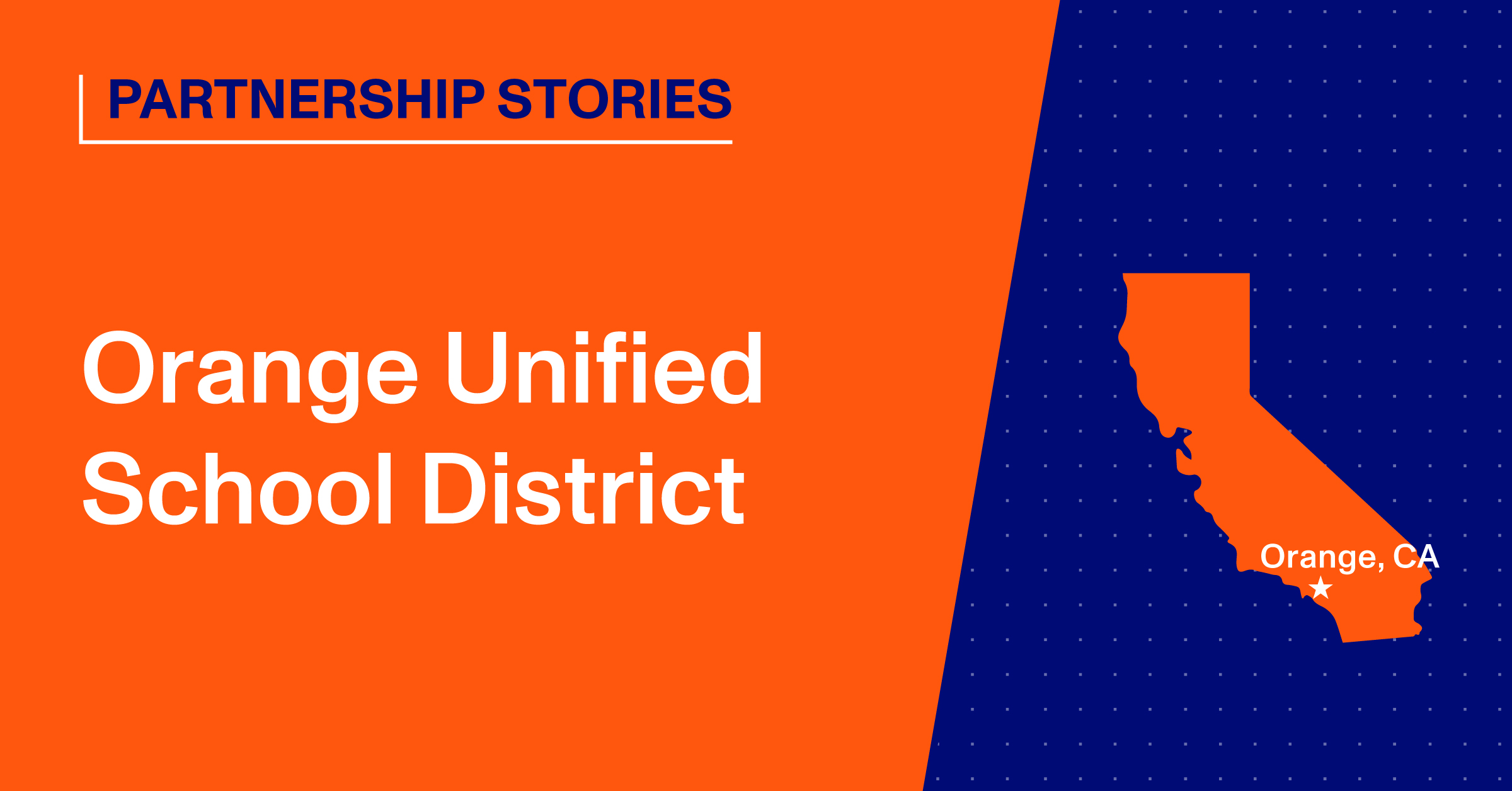 Orange Unified Expands 24/7 Academic Support: From 194 Students to 10,000 to 16,000
December 8, 2020
Orange Unified School District expands partnership with Paper. The expansion grants students across grades 4 to 12 unlimited access to 24/7 online tutoring, in any subject.
The partnership initially began last year with 194 students at Orange High School and turned into a district-wide partnership with over 10,000 students this fall.
Now, 5591 students in grades 4-6 are also granted Paper access, bringing the total number of students to over 16,000.
[READ: California Reopenings: Snapshots from Orange Unified]
Orange Unified School District is a highly diverse district in Orange County, CA, serving approximately 28,000 students in K-12.
Lisa Green, Executive Director, K-12 Curriculum, Instruction, and School Support said:
"We always say that when a student doesn't understand an assignment, it imprints the incorrect information on their brain. If they're doing a math problem wrong and they don't know how to do it right, and they keep doing it in the wrong way, it's imprinting in their mind the wrong way to do something."
So, with Paper, the second they realize that they're struggling, they have instant access to a tutor to get steered onto the correct path.
She added:
I really like how Paper tutors use the Socratic method to get students to come to the answer themselves. They're modeling how students should be thinking things through in their mind on their own when they struggle.
"Hopefully, even beyond using the program, it will help build students' ability to rethink things through their minds."
"We've been really excited about getting Paper into our schools, and we've been receiving some really positive feedback from parents that this is what their kids needed."