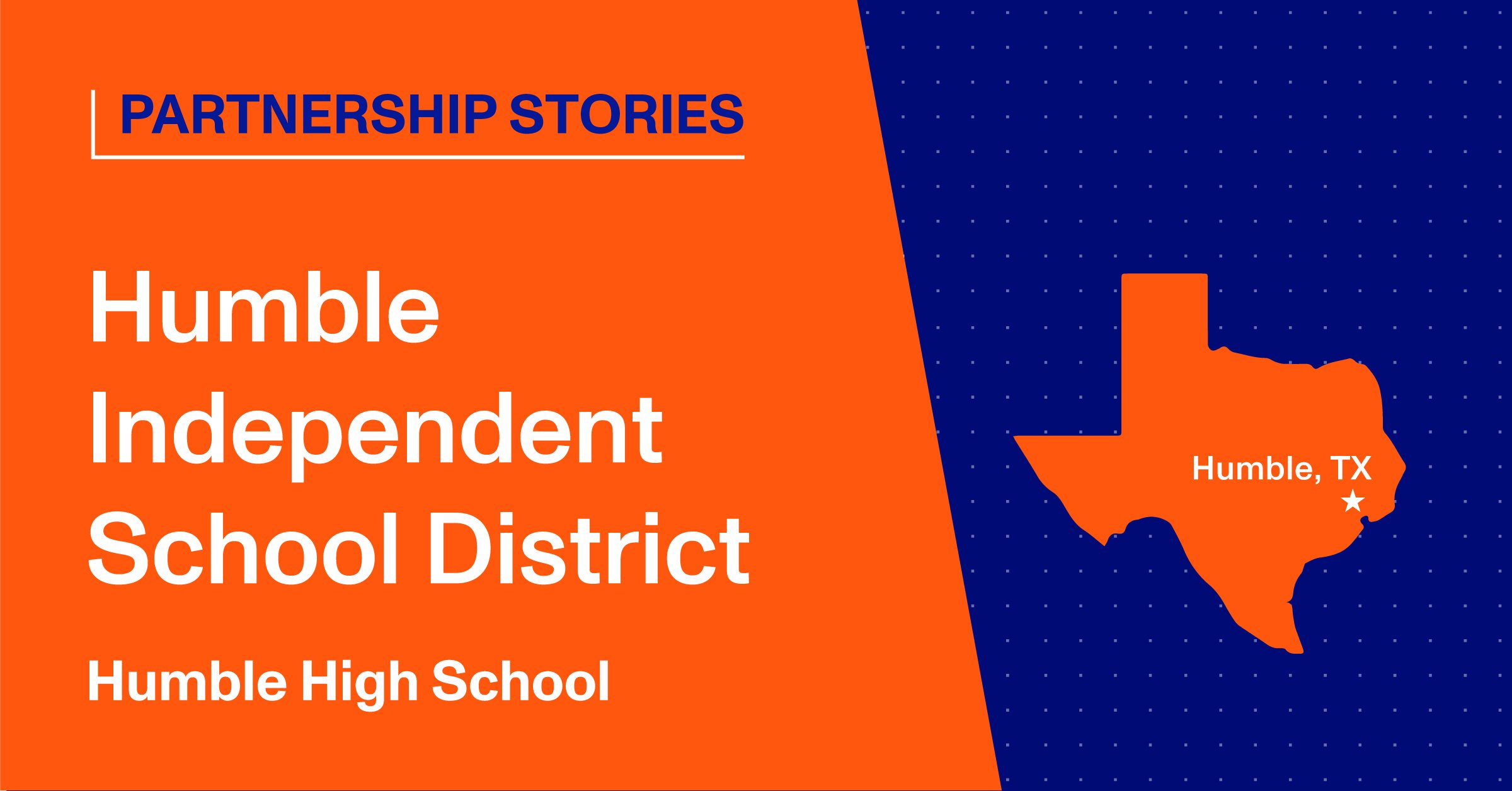 Humble High School Chooses Paper to Help Students Succeed in IB Program
October 27, 2020
Paper partners with Humble High School, TX, a Humble Independent School District site.
This provides 194 IB students in grades 11-12 with 24/7 online tutoring and essay review to support them in a hybrid learning environment.
Christie Huseman, AVID and IB Coordinator, Advanced Academics, said:
Our IB students are engaged in the most rigorous courses our district has to offer.
When students transition to IB courses their junior year, adapting to the academic expectations is extremely challenging, even when meeting face-to-face with instructors and receiving hands-on support."
"Now that we are living in a blended educational environment, it was important for us to find a tutoring support structure that was personalized to our students' needs."
After meeting with Paper, we knew this was the resource our students needed: 24-hour support with highly trained tutors using Socratic inquiry.
Humble ISD is a highly diverse district, listed among the 25th fastest growing school districts in Texas, and is currently the 31st largest district in the state.
Teachers in Paper's partner organizations have reported seeing an increase in students' grades since using Paper, and many students have reported feeling more confident with their school work.
At a fixed cost for schools and districts, Paper provides all students access to unlimited multilingual help (English, Spanish, French, and Mandarin) from trained tutors, allowing districts to serve their communities equitably.