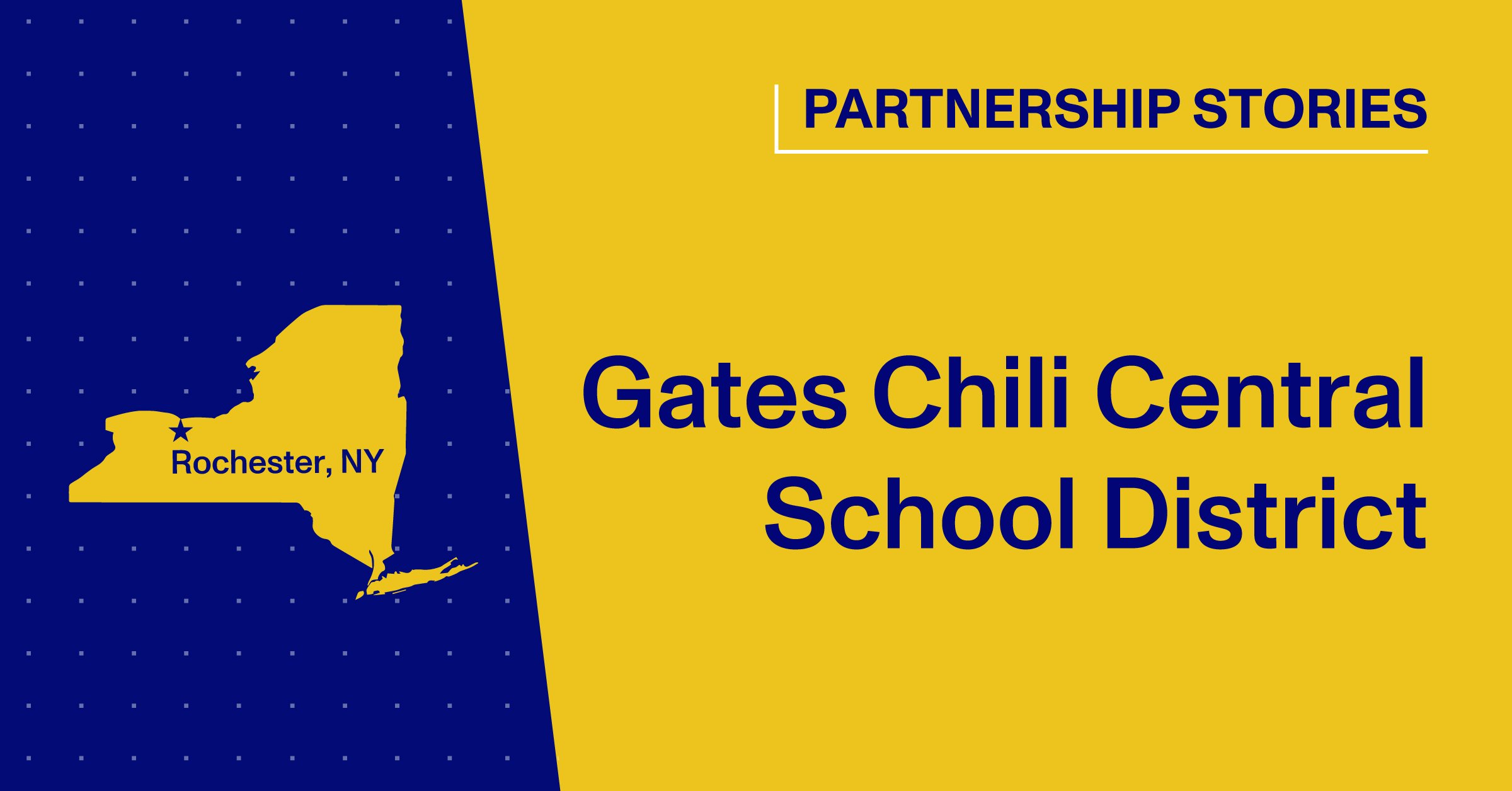 Gates Chili CSD Gives Students "Access to the Extra Support They Need Any Time of the Day or Night"
October 18, 2021
Paper proudly welcomes Gates Chili Central School District as a new partner.
This partnership provides free, unlimited, 24/7 high-impact tutoring to all 2,000 students in grades 6-12.
Christopher J. Dailey, Superintendent of Schools said:
The Gates Chili Central School District is committed to removing barriers and fostering an equitable environment for our learning community. This year in particular, we are also focused on maximizing student growth by being responsive to students' academic and social-emotional needs. By utilizing Paper, we are giving our students access to the extra support they need any time of the day or night.
Troy Olin, Assistant Superintendent for Instruction said:
Our partnership with Paper will be vital in helping our students reacclimate to school after learning remotely during the pandemic. Not only does Paper provide 24/7 access to tutoring for our students in grades 6-12, but support is also available in several languages to allow our English Language Learners to receive the support they need. Paper also provides our students with annotated essay and resume review.
Dr. Mitchell Ball, Assistant Superintendent for Business said:
Thanks to pandemic relief funds, Gates Chili is able to provide nearly 2,000 students in grades 6-12 with unlimited, 24/7 tutoring. We feel fortunate to have been able to make an investment in this resource to help student learning.